Choose the Best Sit-Stand Solution for You
Ready to find out which Vari® standing desk solution is right for you? This guide can help.
We have both desktop converters and standing desks to choose from, as well as budget-friendly options that are perfect for use at home. Get started creating the active, productive workspace you deserve by browsing the options below, or try taking our quick workspace quiz.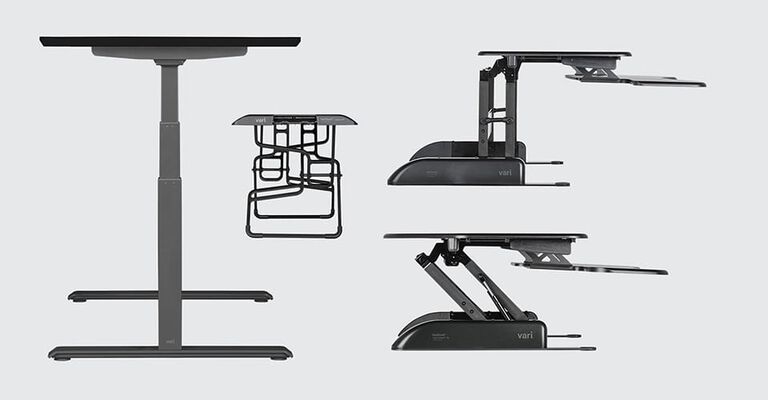 Overview
Workspace Size
Capacity
Take the Quiz
Looking for a Fixed-Height Desk?
Our fixed-height desks make it easy to create a productive workspace at home or in the office. With multiple styles, widths, and colors to choose from, there's a fixed-height desk to fit your needs.
Talk to a Workspace Expert
We want to help you make the right choice and improve your workday. If you need more information about Vari products, call one of our workspace experts at +1 (800) 207-2587.
*Vari monitor arms are not compatible with desks in the Essential Collection.