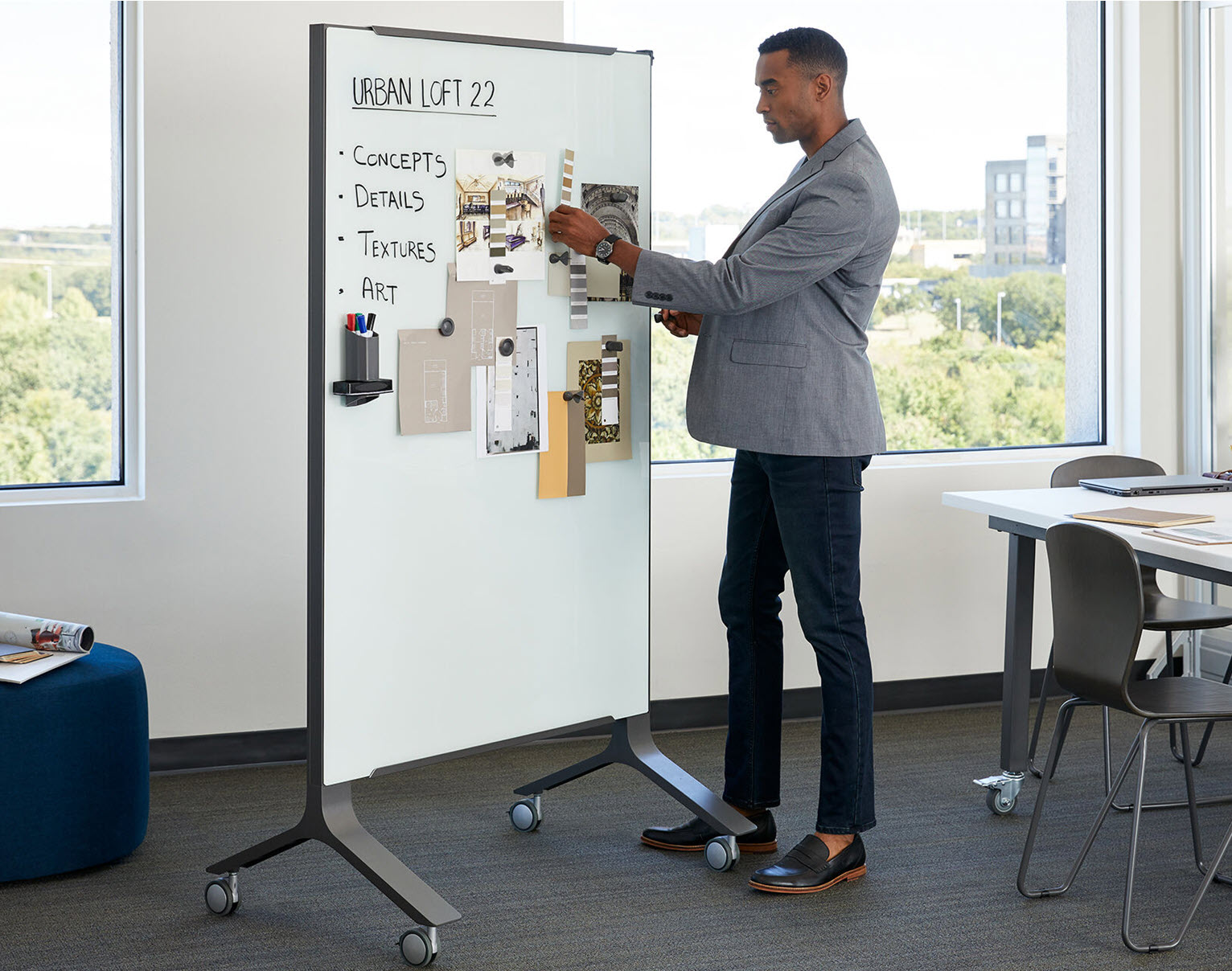 Marker Boards
Our dry-erase marker boards are available in several sizes and feature quick, easy assembly and installation. Perfect for offices or classrooms, they can transition from a brainstorm to a presentation and back again. Plus, our mobile marker boards can double as partitions between workstations to complete any flexible workspace.
Shop Now

Our workspace design services are included with qualifying projects, so you don't have to pay extra for a space plan that will work for you now and scale as your business grows.
Furnish Your Whole Office for Less
Our bulk order pricing means you can save when you buy multiple products together. Plus, there's no hidden fees or haggling required.