As your business adapts to the "new normal", flexibility is more important than ever. We've designed healthy, flexible workspaces for years, so let us put our expertise to work for you.
Healthy By Design
Create a workspace that keeps your team safe and productive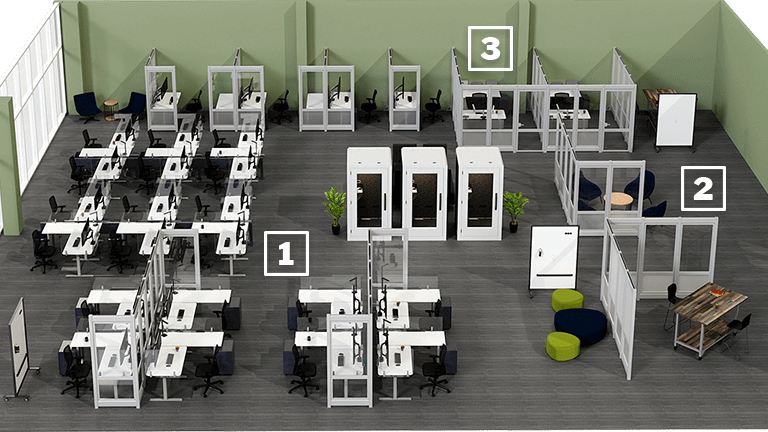 Simple benching using side tables and privacy panels allows for 6 ft. between employees plus extra protection
Transparent QuickFlex Walls® add a layer of separation to shared spaces while still allowing for an open feel
QuickFlex Walls also allow for fully enclosed private offices for maximum privacy & protection
Looking to support work-from-home teams? Getting your office ready for a returning workforce? We can help.
The Vari Resource Hub
Helpful articles, videos, and discussions from our team