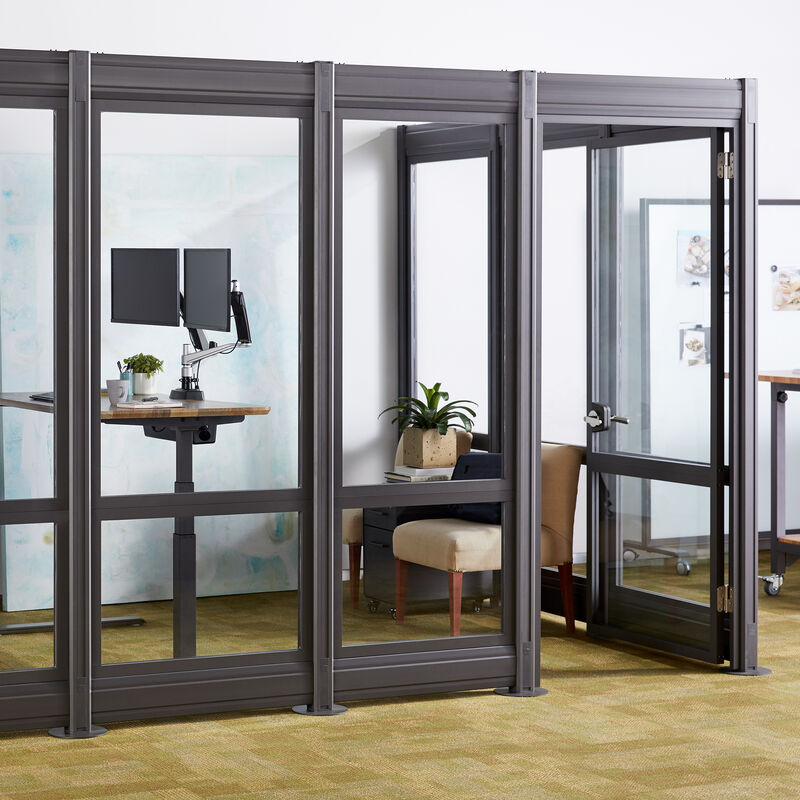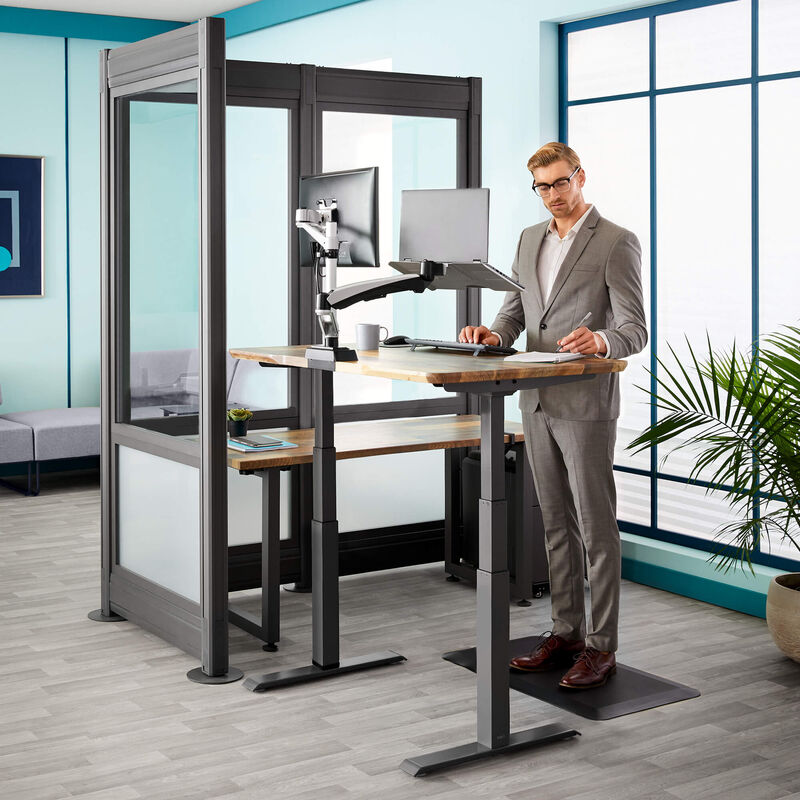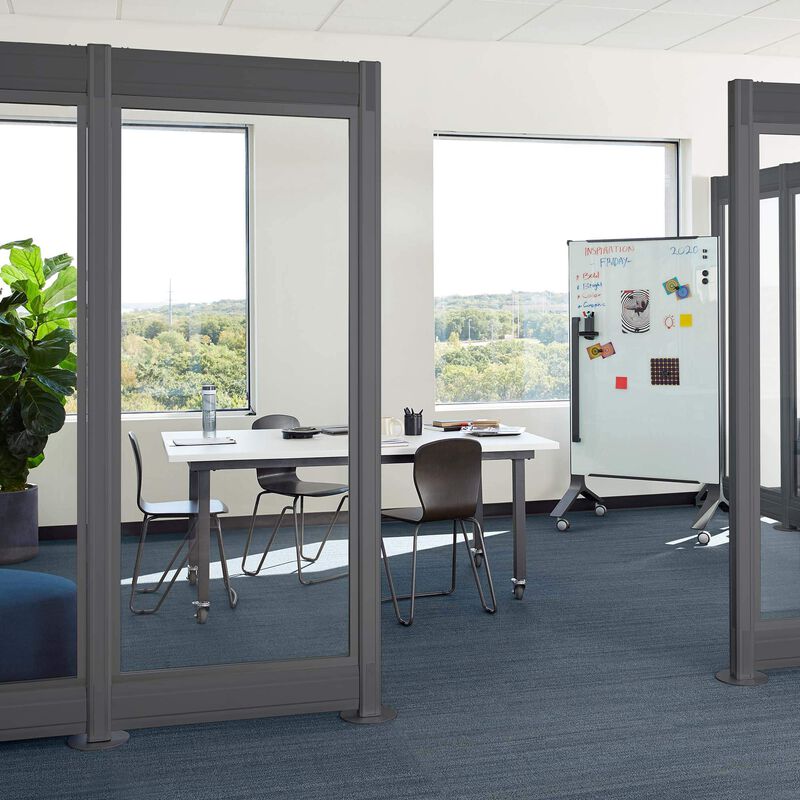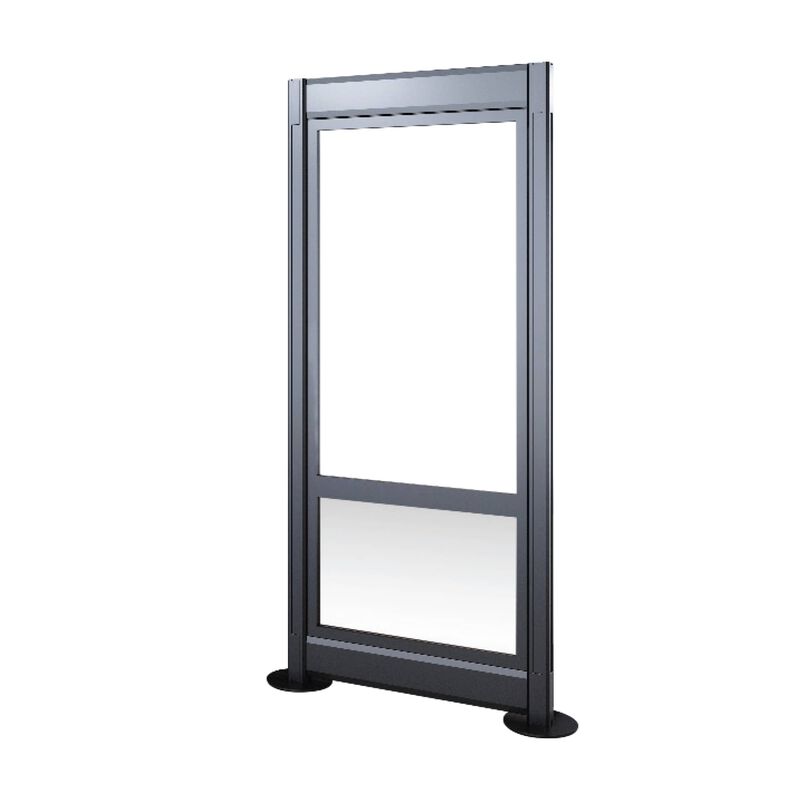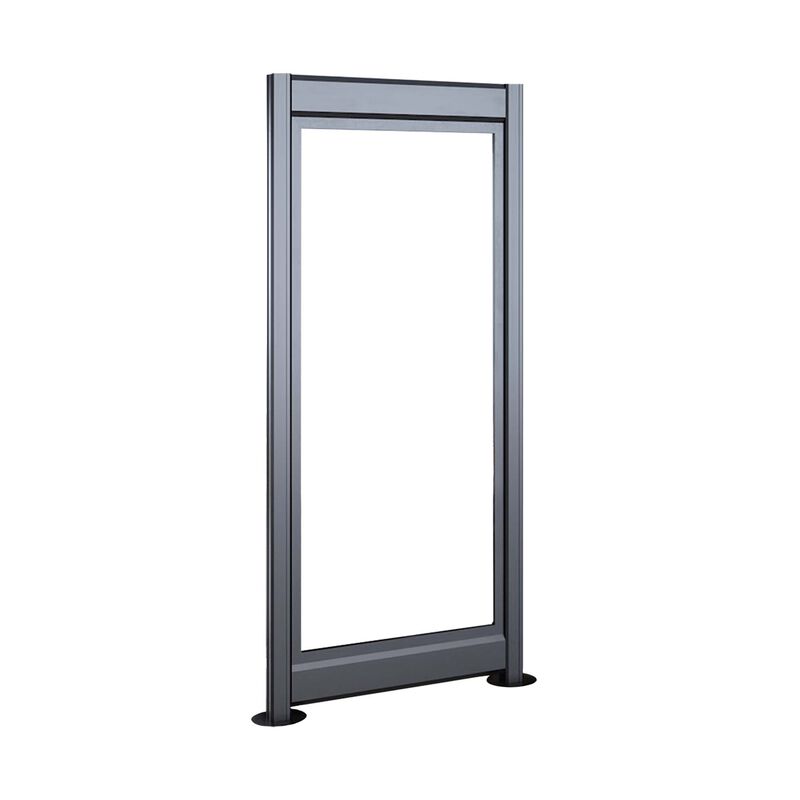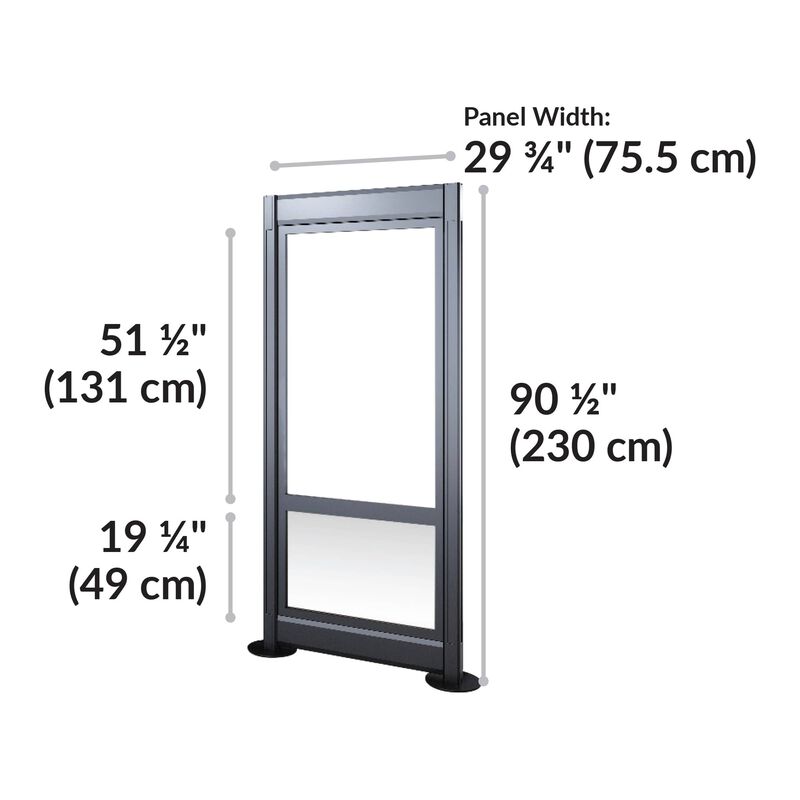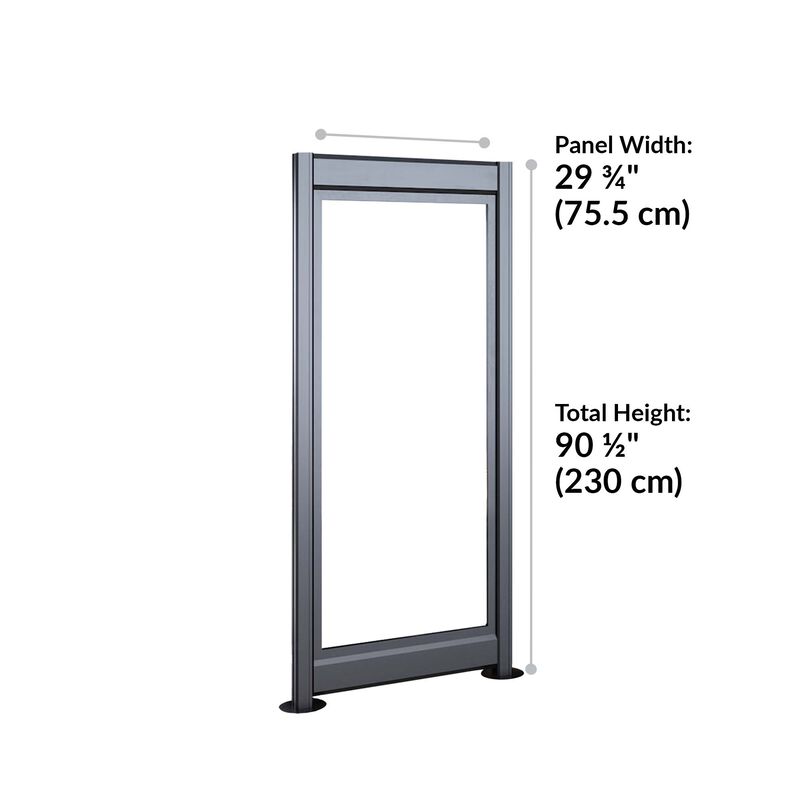 QuickFlex Walls®
Moveable, durable, and configurable split or full walls
Overstock pricing available now
Finishes Available:
Slate
Create private offices and meeting spaces quickly
Designed for commercial office use
Heavy-duty aluminum frame
Choice of single or full panels that come in a variety of finishes
Doors are available in clear or frosted finishes
Patented, quick-locking system
Panels available in clear, frosted, felt, or marker board
Easy to install
Storable and moveable
Can be customized for any space

Freight shipping is free in the contiguous US. Not available for online purchase to Hawaii and Alaska. Most orders ship the next business day and freight delivery to most areas usually takes 5-7 business days. For details, visit our shipping policy page.

GreenGuard, GreenGuard Gold, UL1286 and UL723 Certified, Meets or exceeds ANSI/BIFMA X5.6 standards, Glass panels are SGCC certified, Door is ADA compliant
Request a Free Space Plan with your project quote.
Product Overview
Easily Create the Spaces You Need
Durable and moveable, our QuickFlex Walls® make it easy to create defined spaces, private offices, freestanding partitions, focused work areas, or flexible conference rooms within your existing space with almost no downtime.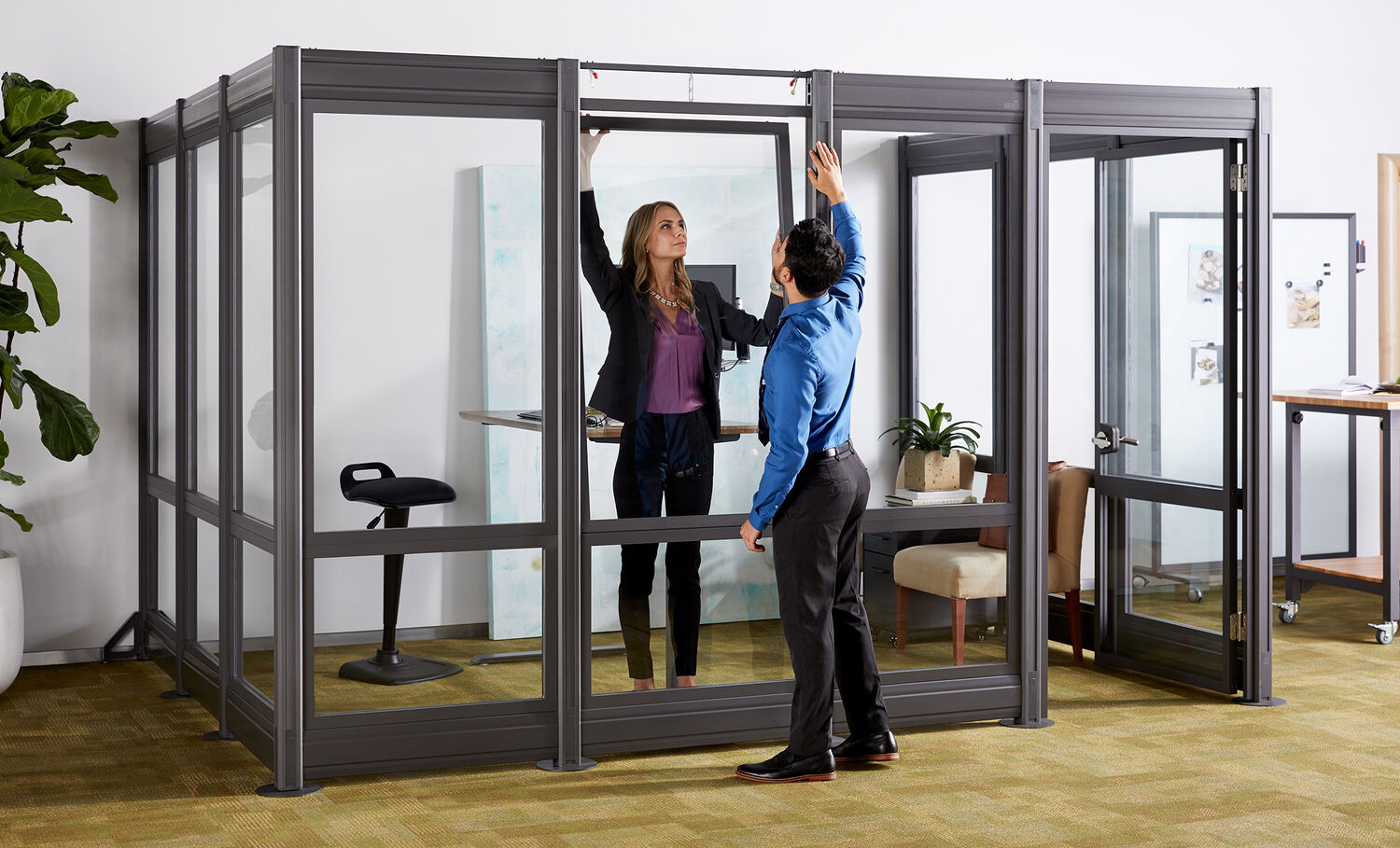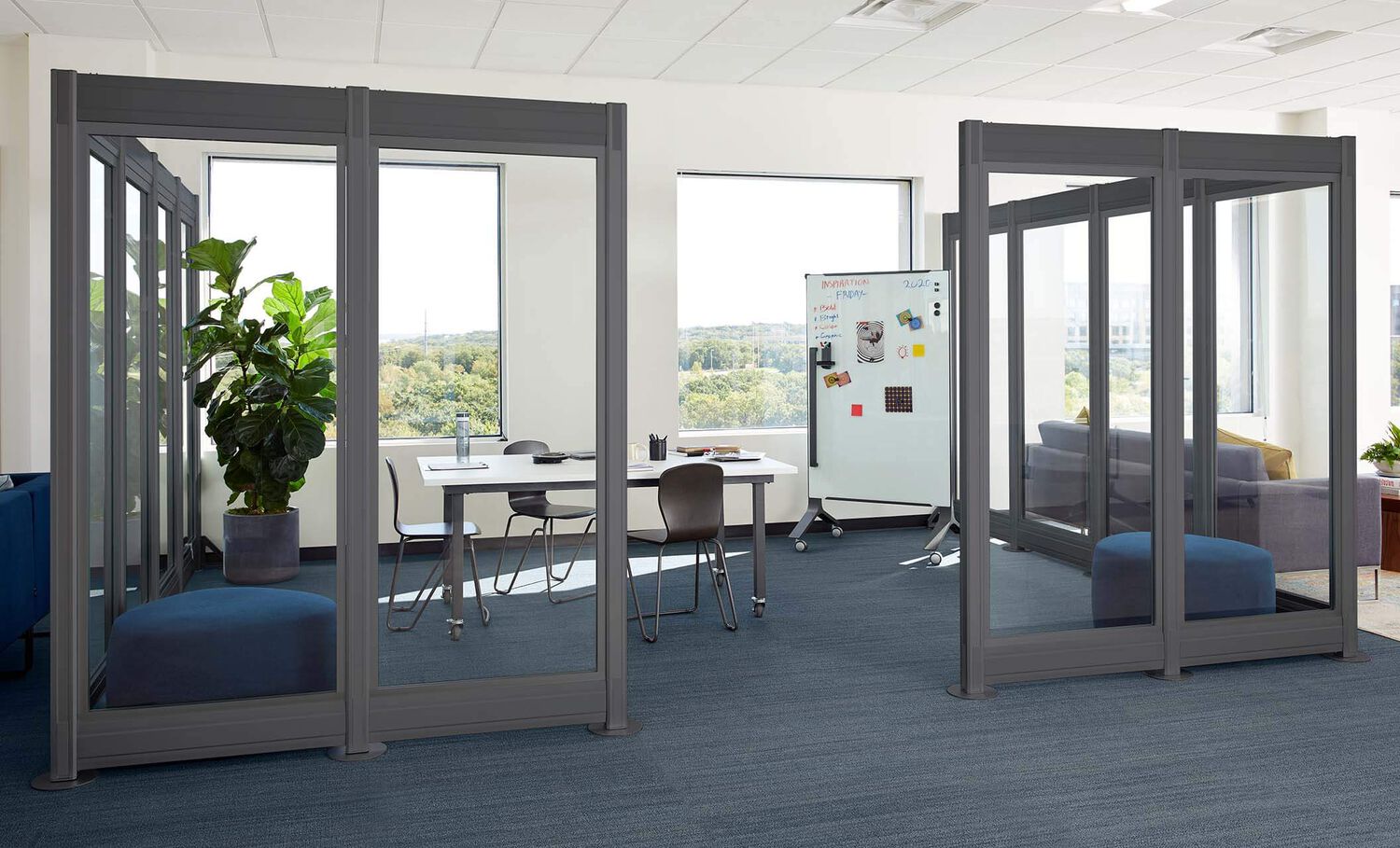 Future-Proof Your Office Design
No matter how many times your office needs to change, you'll never get stuck with a layout you don't love. Set up, break down, and reassemble areas dozens or hundreds of times with no additional costs or construction crew needed.
Writable tempered glass surface for more collaborative meetings and better brainstorms.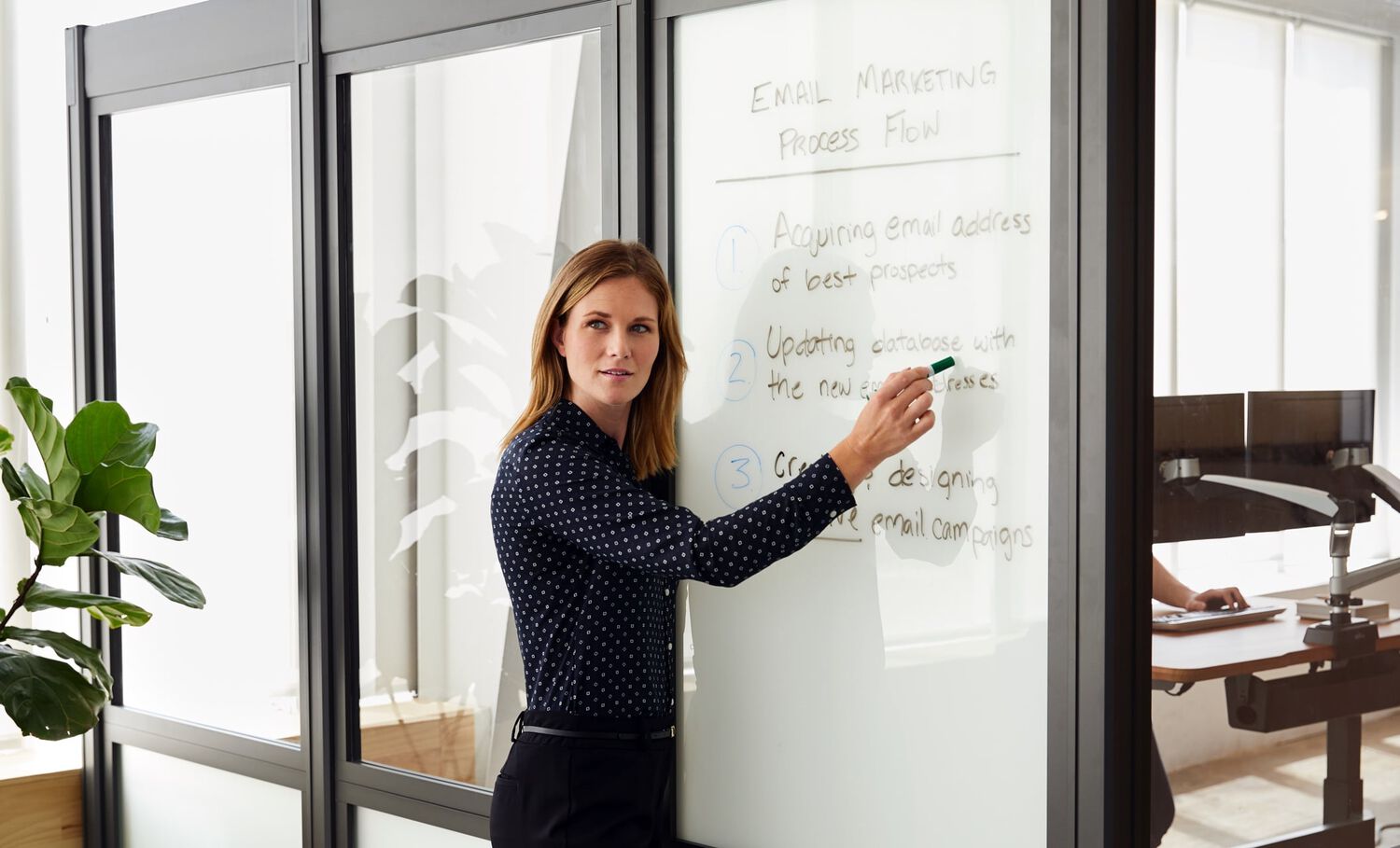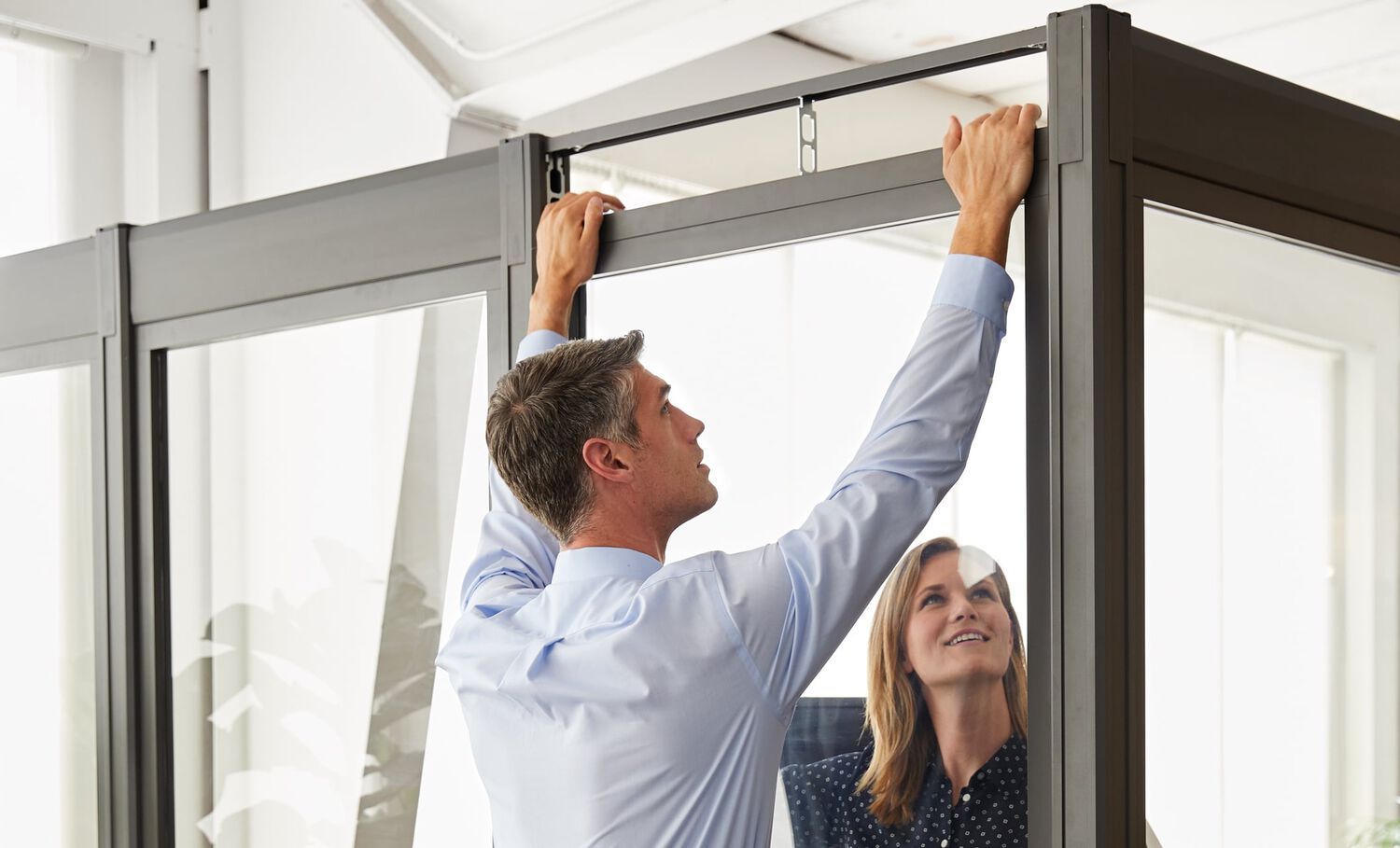 Patented quick-locking system for installations that take minutes, not days.
The Vari Advantage
Every time you buy a Vari product, you get quality, convenience, and a risk-free purchase you can feel good about.
Specs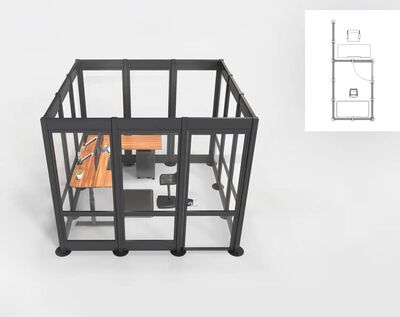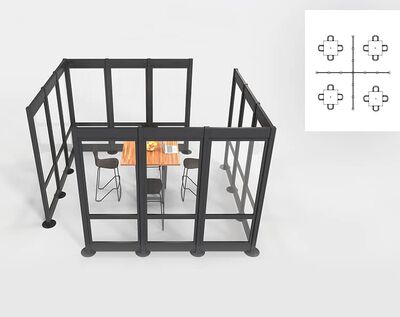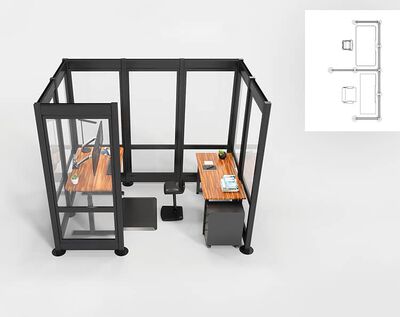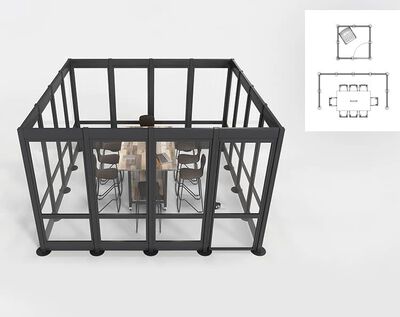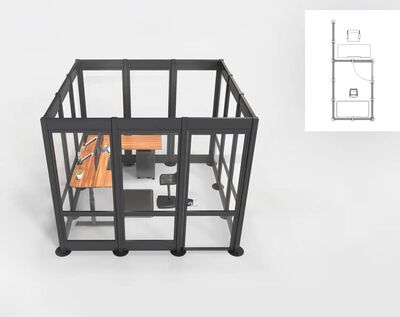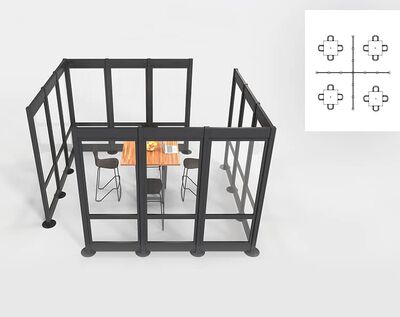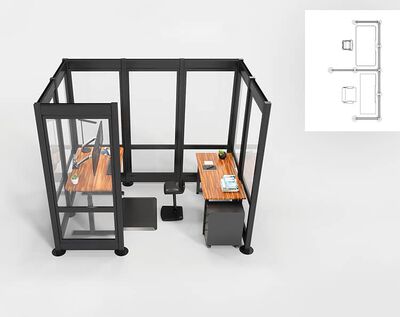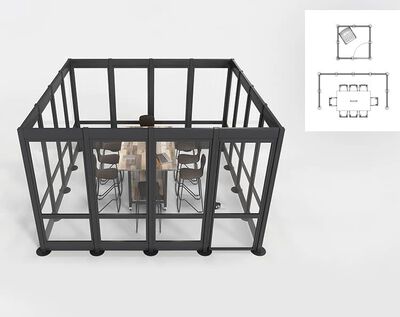 QuickFlex Walls® Spec Sheet
Download the spec sheet to get full details on size, weight capacity, finishes, maintenance, and more.
Highlights
Create the Spaces You Need. Simply.
No longer are you restricted to the drywall and structural elements of your building. Now, you can add rooms or divide spaces as your teams grow or your business changes. Plus, you can mix and match split or full-wall panels and finishes to include felt, clear, and marker board to flexibly create the look that's right for you.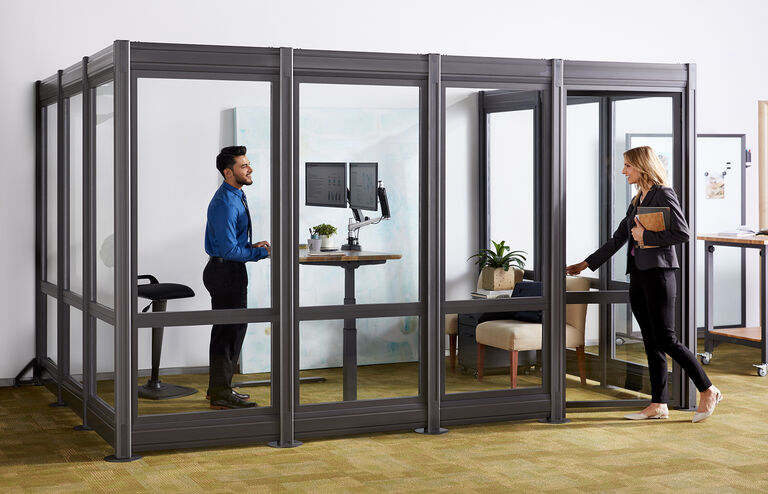 Features
Furnish Your Office in Days, Not Months
Unlike traditional office furniture dealers, Vari manages the manufacturing, design, delivery, and installation, so we can furnish your office in as little as 28 days. Download our moving checklist to help you through your company move and help track your progress.
Features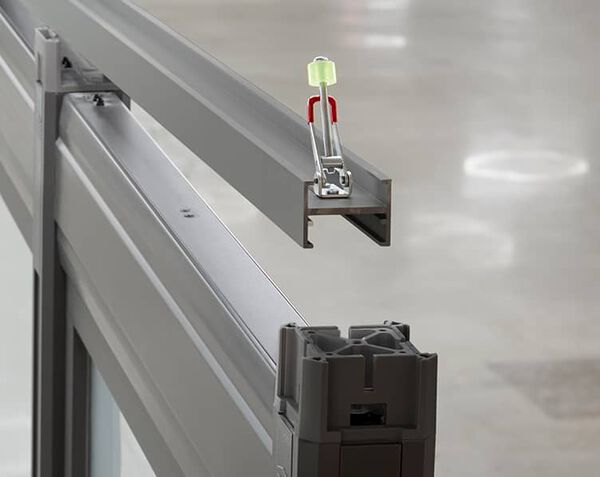 Patented, Quick-Locking System
Easy setup with no special tools or professional crew required, saving you time and money on installation and reconfiguration.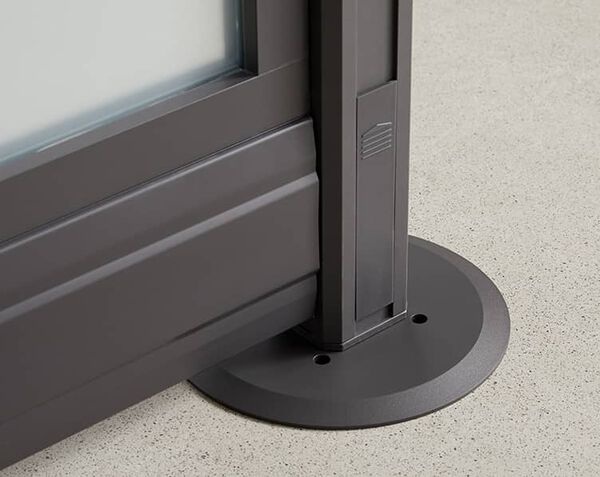 Heavy-Duty Materials
Built-to-last, QuickFlex Walls® are constructed of durable, heavy-duty aluminum and tempered glass or felt panels.

Split or Full Panel
Choose a full panel for a clean look or a split panel with felt to create more privacy.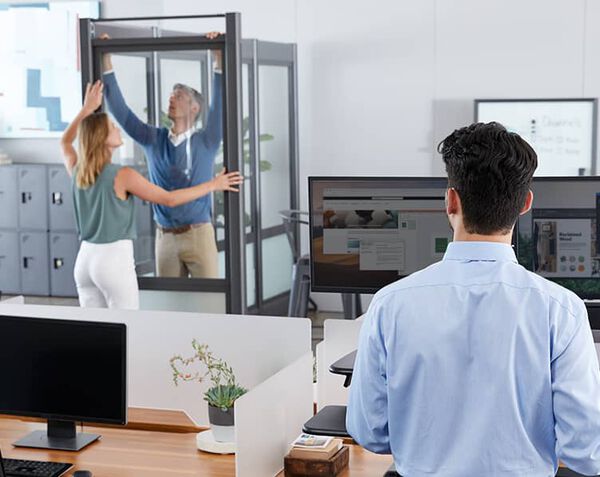 Simply Flexible
QuickFlex Walls® make it easy to add spaces, rooms, and offices and reconfigure them as your needs change.
Complete Your Space
Complete Your Space
Get the most out of your setup with accessories and active workspace solutions