Upgrade Your Workspace with Up to 50% Off Standing Desks
Discover the power of a happier, healthier, and more productive workday. Vari has all the sit-stand products and accessories you need to upgrade your home or office workspace. For a limited time, get up to 50% off our VariDesk® converters and electric standing desks during our Standing Desk Sale.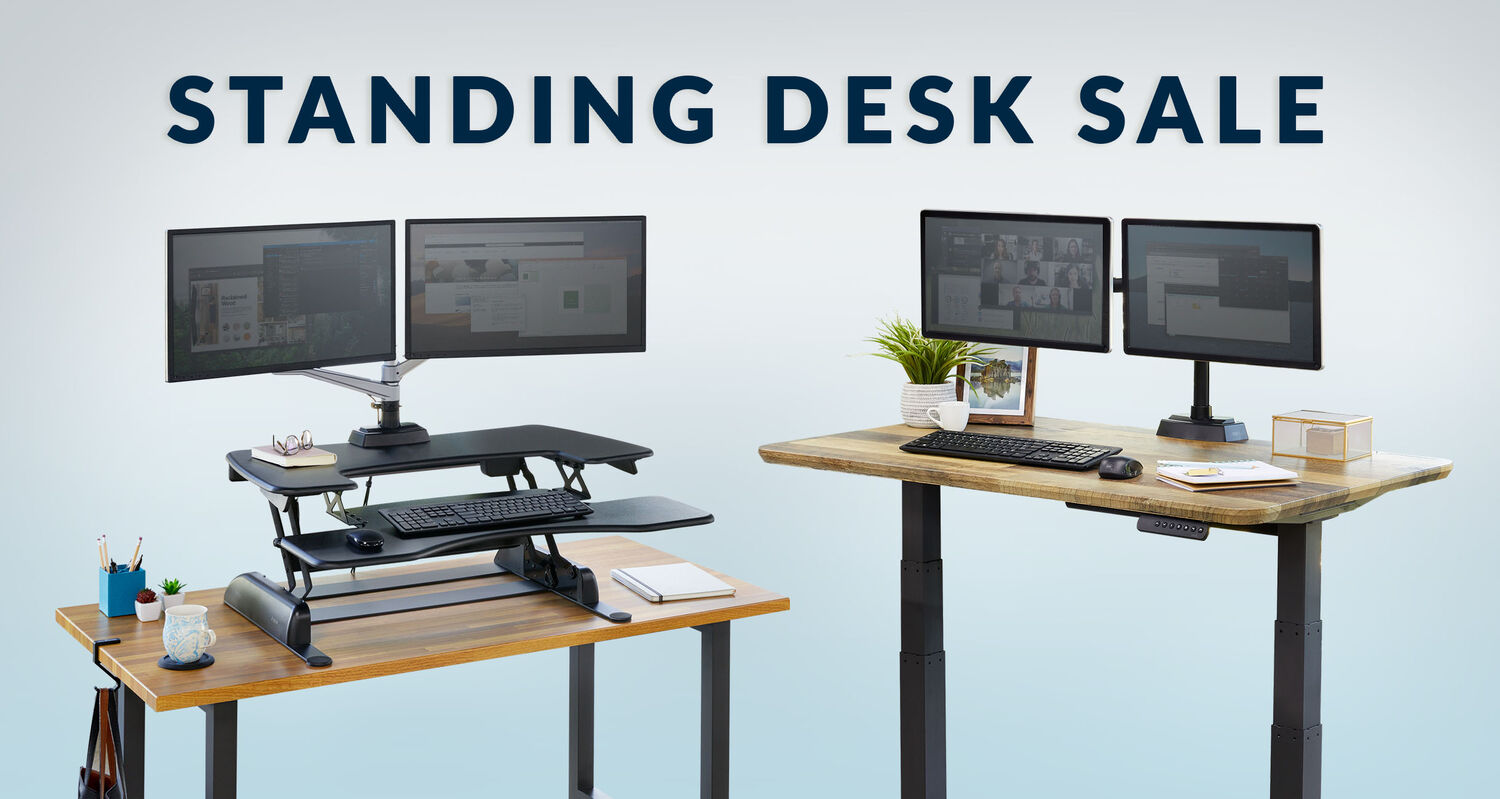 Height-Adjustable Standing Desks & Office Furniture
The Simple Way to a Better Workday
Our VariDesk line of height-adjustable desktop converters set the industry standard for quality and customer satisfaction.
Get Happier and Healthier
Moving more and sitting less at work is good for your physical and emotional health.*
Height-adjustable desk users can improve productivity by up to 46%.*
Using a standing desk can help relieve back pain and other issues caused by too much sitting.*
Our Best Sellers
Browse our most popular adjustable desks, stand-up desk converters, and office furniture.
Flexible Workspace Solutions
Create a happier, healthier workspace whether you're working from home, back at the office, or doing a little of both.
Spaces to Fit Your Workstyle
We can create the spaces you need where you need them. Whether you need workstations that boost productivity, private offices for focused work, or meeting areas and casual seating for collaboration, our collection covers it all.
Quality We Can Stand Behind
Our VariDesk line of desktop converters set the industry standard and inspired plenty of other products on the market, but there's a reason we continue to be the #1 name in sit-stand desk solutions: Unmatched quality and customer service.

Every Vari product is tested and certified to meet the highest industry standards for durability and safety, and each one comes with a solid warranty and a risk-free, 30-Day Hassle-Free Returns Policy.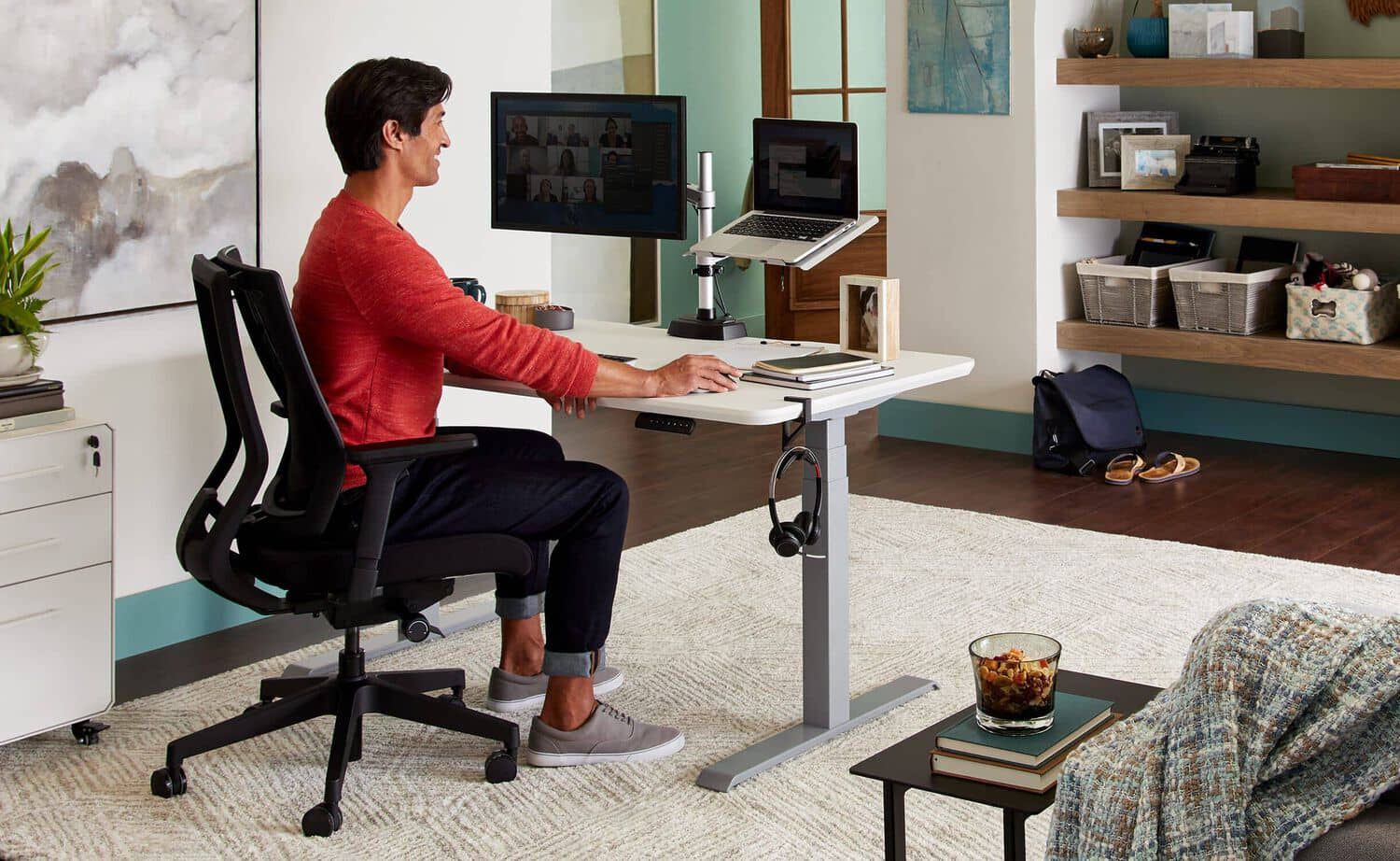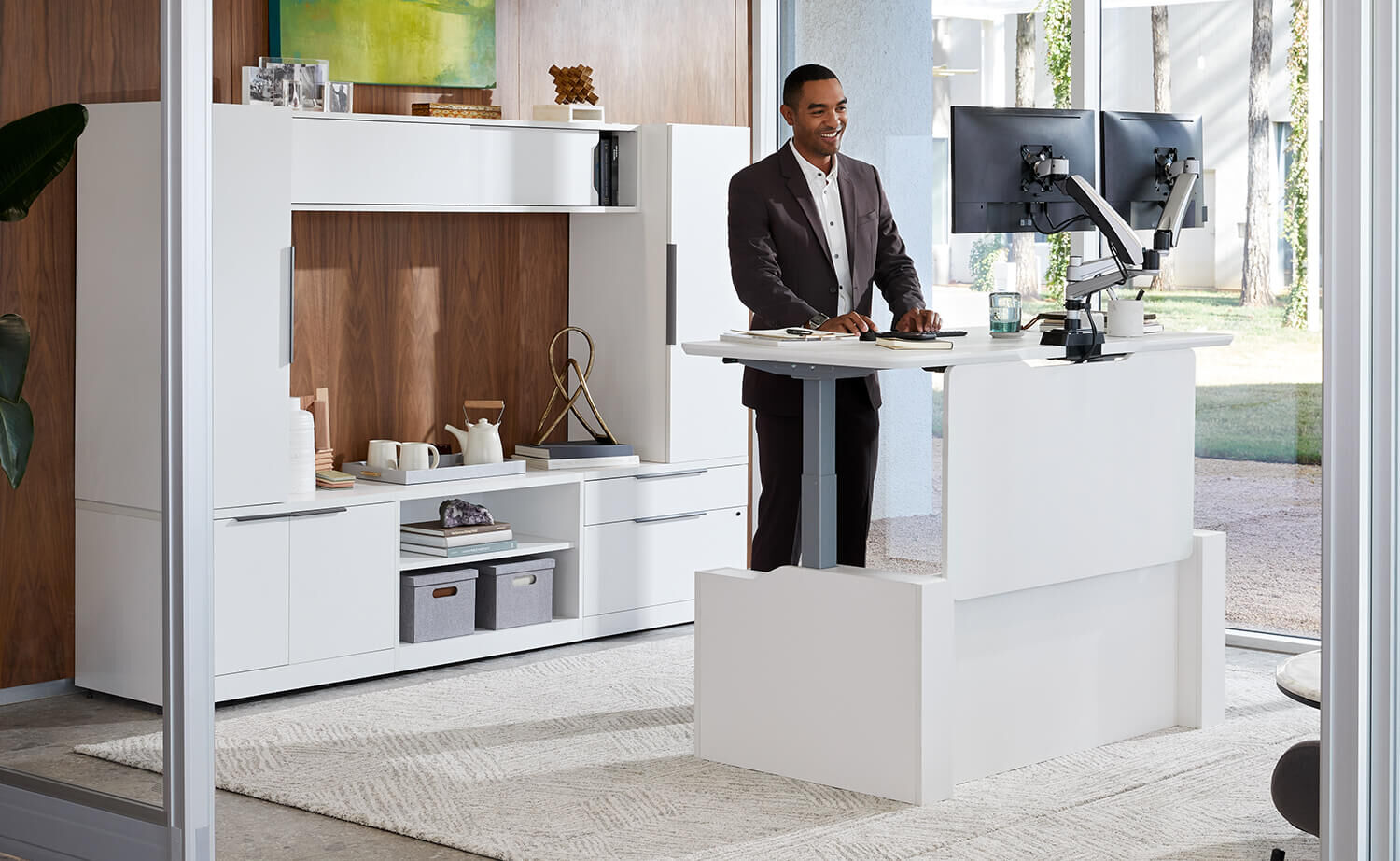 Vari makes it simple to furnish your growing business, because we've streamlined the process from factory to fully furnished. With solutions for executive offices, open-plan workstations, meeting rooms, and more, we're your end-to-end solution for getting your project done on time and within budget. And when things change, your Vari workspace can adapt to your needs quickly and easily.
The Vari Advantage
Every time you buy a Vari product, you get quality, convenience, and a risk-free purchase you can feel good about.
Space as a Service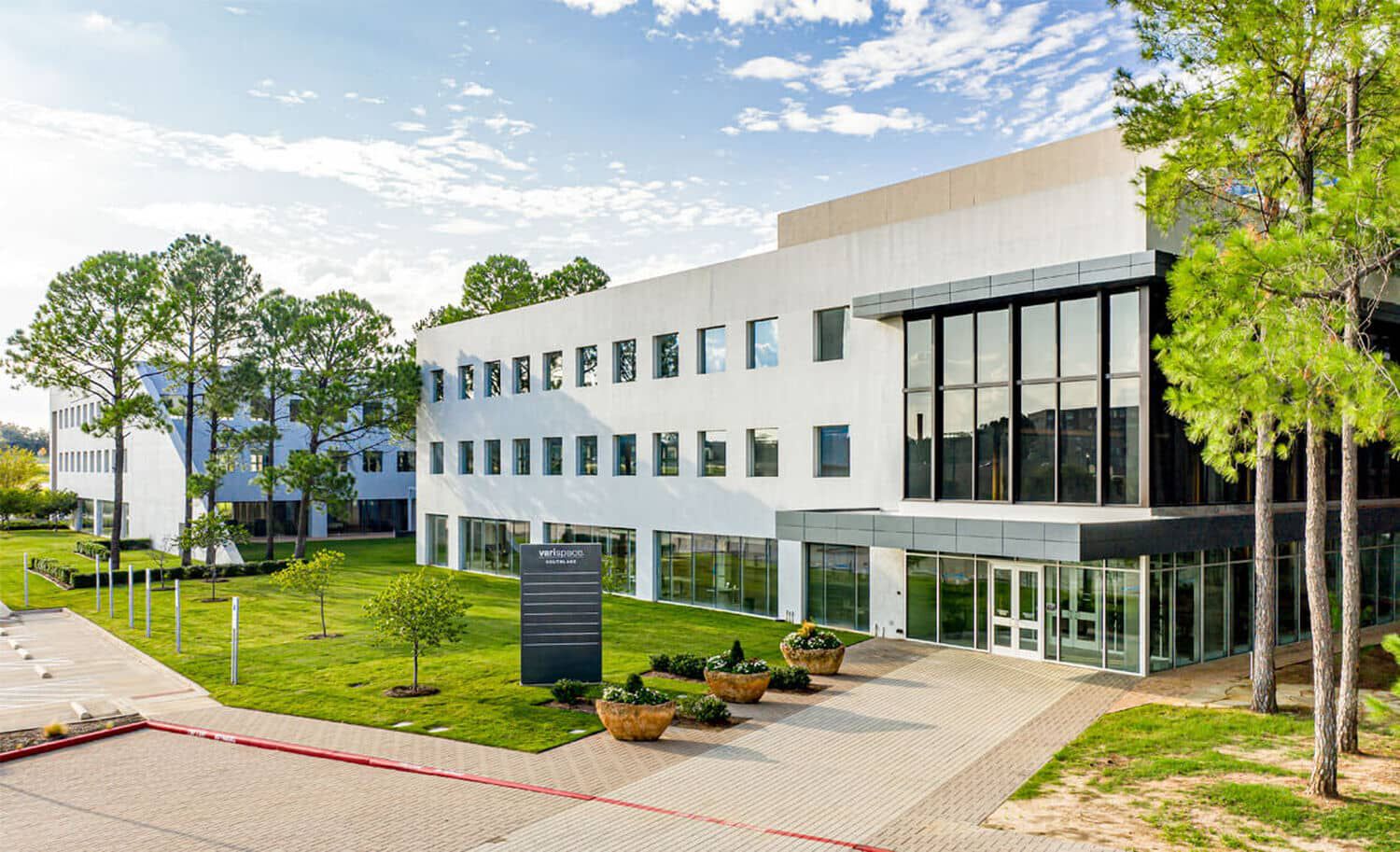 VariSpace® Southlake is Move-In Ready
Welcome to office space re-defined. VariSpace Southlake is designed to elevate the way businesses approach their office environment. This innovative workspace brings first-class amenities and flexible space solutions together in a multi-tenant campus ideal for enterprise-level tenants. Tenants can choose flexible lease terms of three years or longer; opportunities are available from 10,000 square feet to 250,000 square feet and are fully furnished to meet their needs. Take a video tour here.
*Sources can be found here**Free delivery to the contiguous 48 US states. Free installation on qualifying orders in the contiguous US. Items in the Essential Collection are ineligible for free installation or room-of-choice delivery.