Explore Our Virtual Showroom for Office Design Inspiration
Get modern office design inspiration with the Vari Virtual Showroom – an interactive experience created to give you a 360 - degree view of the office of tomorrow.
10 Minutes
Mobile: Swipe an any direction to explore the space. Desktop: Click and drag to look around. Select the arrows in the lower left to jump to different spaces or choose the map in the upper left corner.
Welcome to the Vari Virtual Showroom
While Vari has physical showrooms across the U.S., our virtual showroom allows you to have the same experience from the comfort of your computer or mobile device. Just swipe or click to explore a modern office furnished with our collection of standing desks, seating, modular walls, and accessories.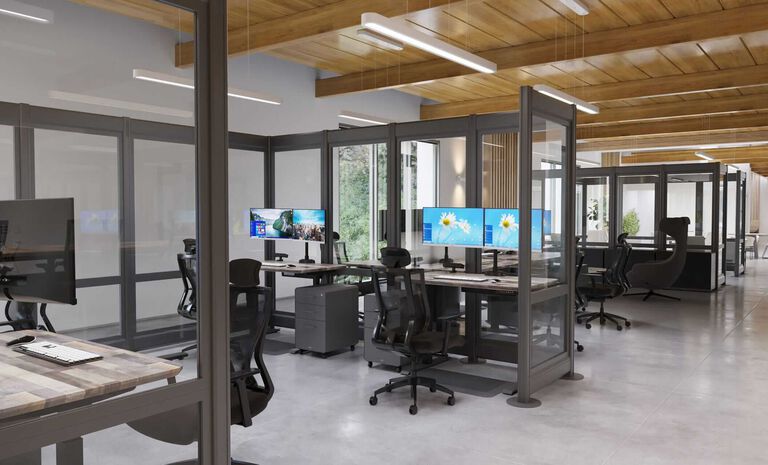 Flexibility is key in creating productive and healthy workspaces for your teams. With height-adjustable, sit-stand desks, back-friendly task seating, and monitor arms that lift your display screens off the desk surface, you can provide workstations that allow more movement and promote better posture. Add modular QuickFlex Walls® to create interior rooms and spaces where teams can work and meet.
With casual furniture such as couches, comfortable chairs, and coffee tables, you can create informal meeting spaces within your office where small groups can collaborate. This provides meeting space that doesn't need to be reserved, and doubles as a place where individuals can relax and take a break from their workday.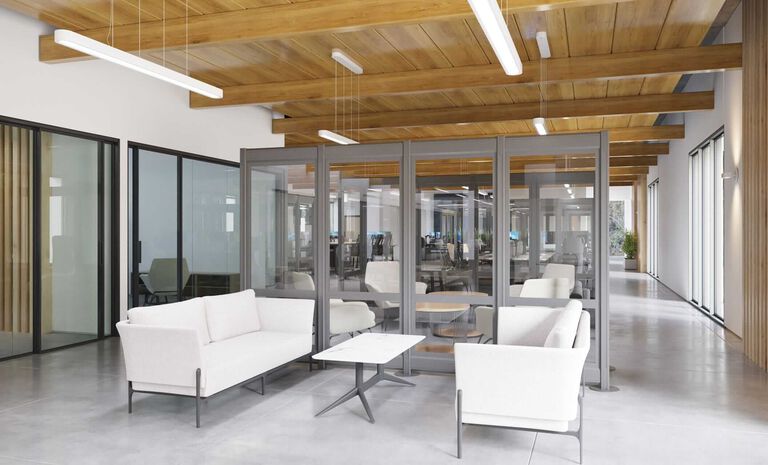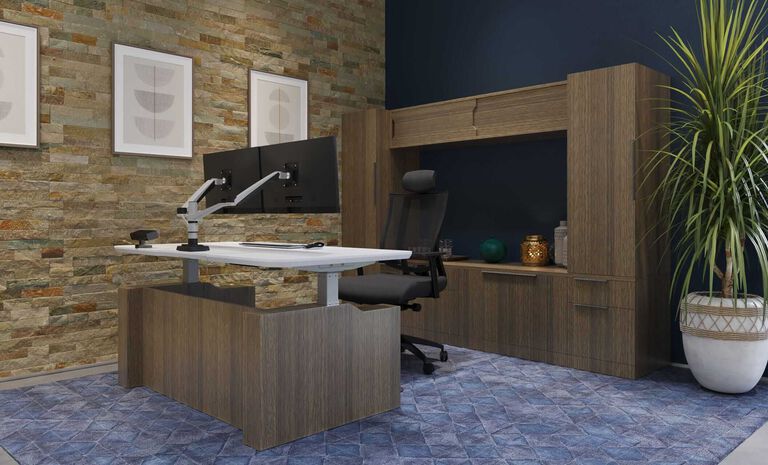 Private offices can be multi-functional spaces with the addition of a meeting table and chairs, comfortable soft seating, and stylish storage and accents from our Executive Office collection.
Common areas offer shared spaces that can provide a respite from the daily tasks, a place for a quick conversation, or transitional waiting area in lobbies or adjacent to conference rooms.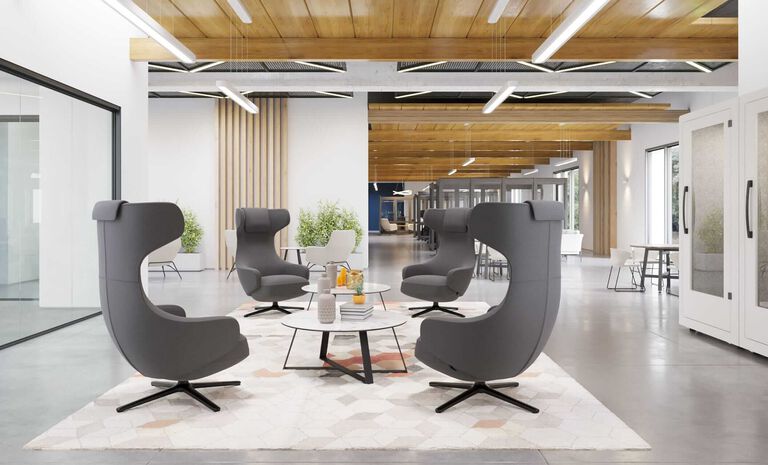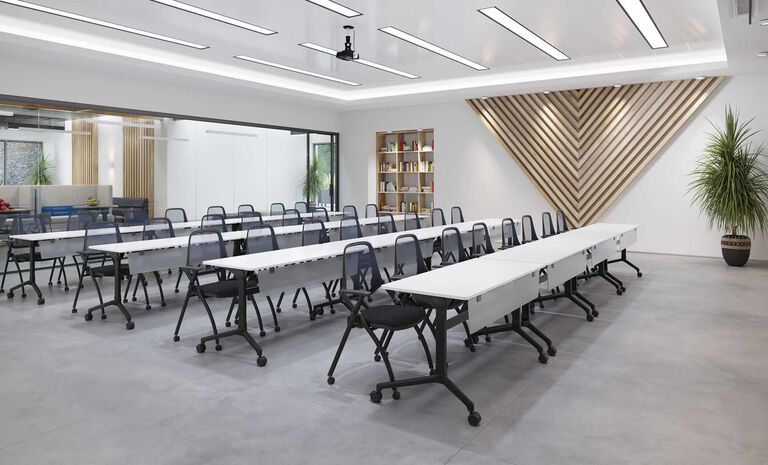 Training spaces or larger conference rooms are essential for bringing groups together, but can go unutilized at times. With training tables and chairs on rolling casters, and flip top tables that nest for simple storage, you can make these spaces easy to rearrange and repurpose as needed.
When it's time for eating or meeting, café tables and chairs in a variety of heights provide the perfect place for a quick chat.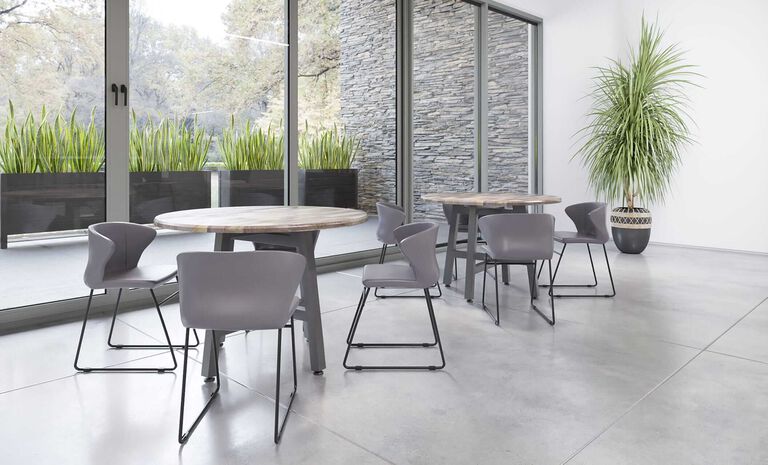 To schedule a physical tour at one of our national showrooms visit our Showrooms Page and select your nearest location.