Easy to Assemble
Quickly create a quiet space by assembling the Privacy Booth in 15 minutes or less and with just two people.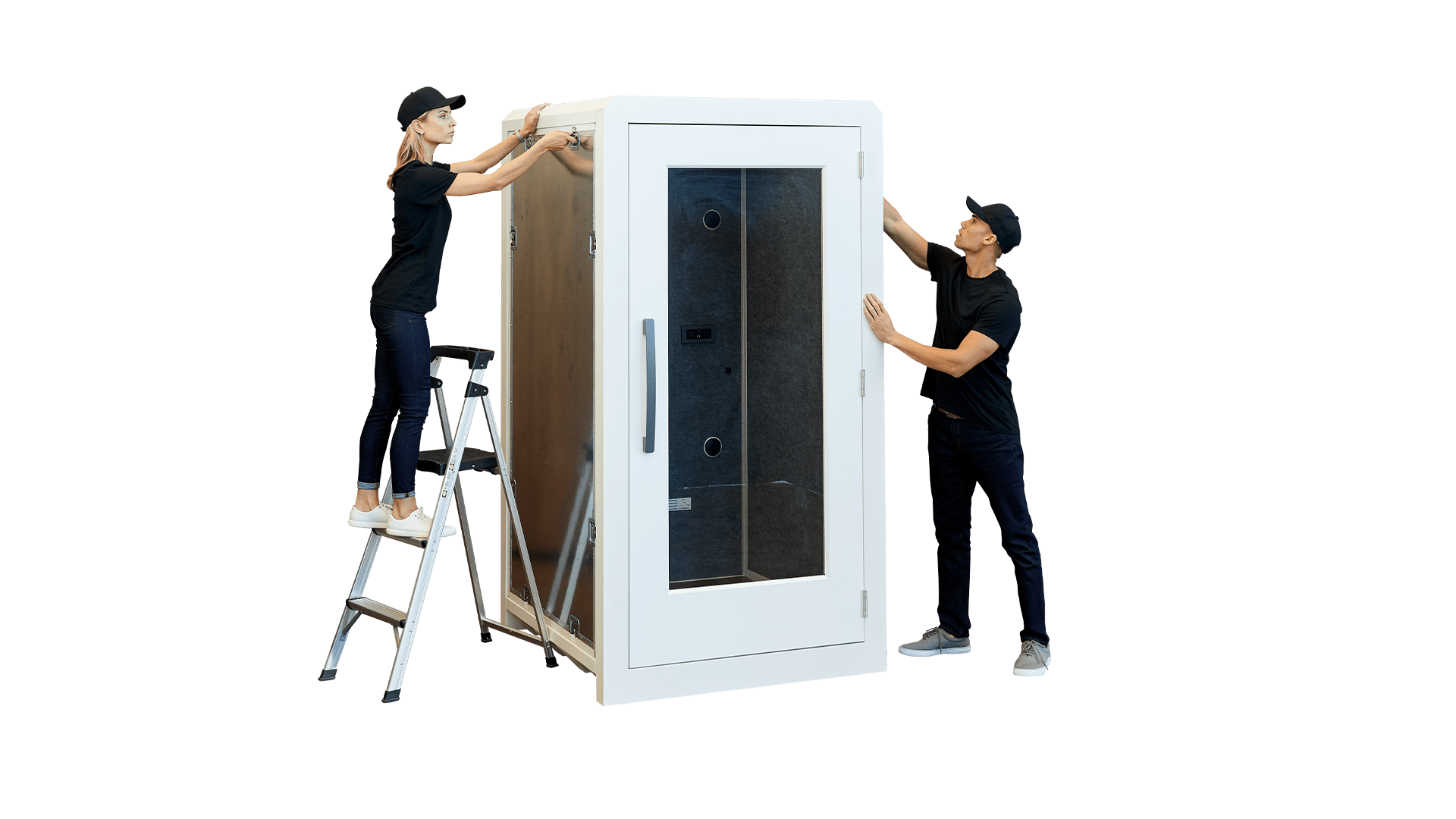 Contact Us
Contact Us Today
Call 1-877-629-9510 or fill out the form below to get started with a Vari Workspace Expert.
Features
Work in Private
Create a comfortable, private space for focused work.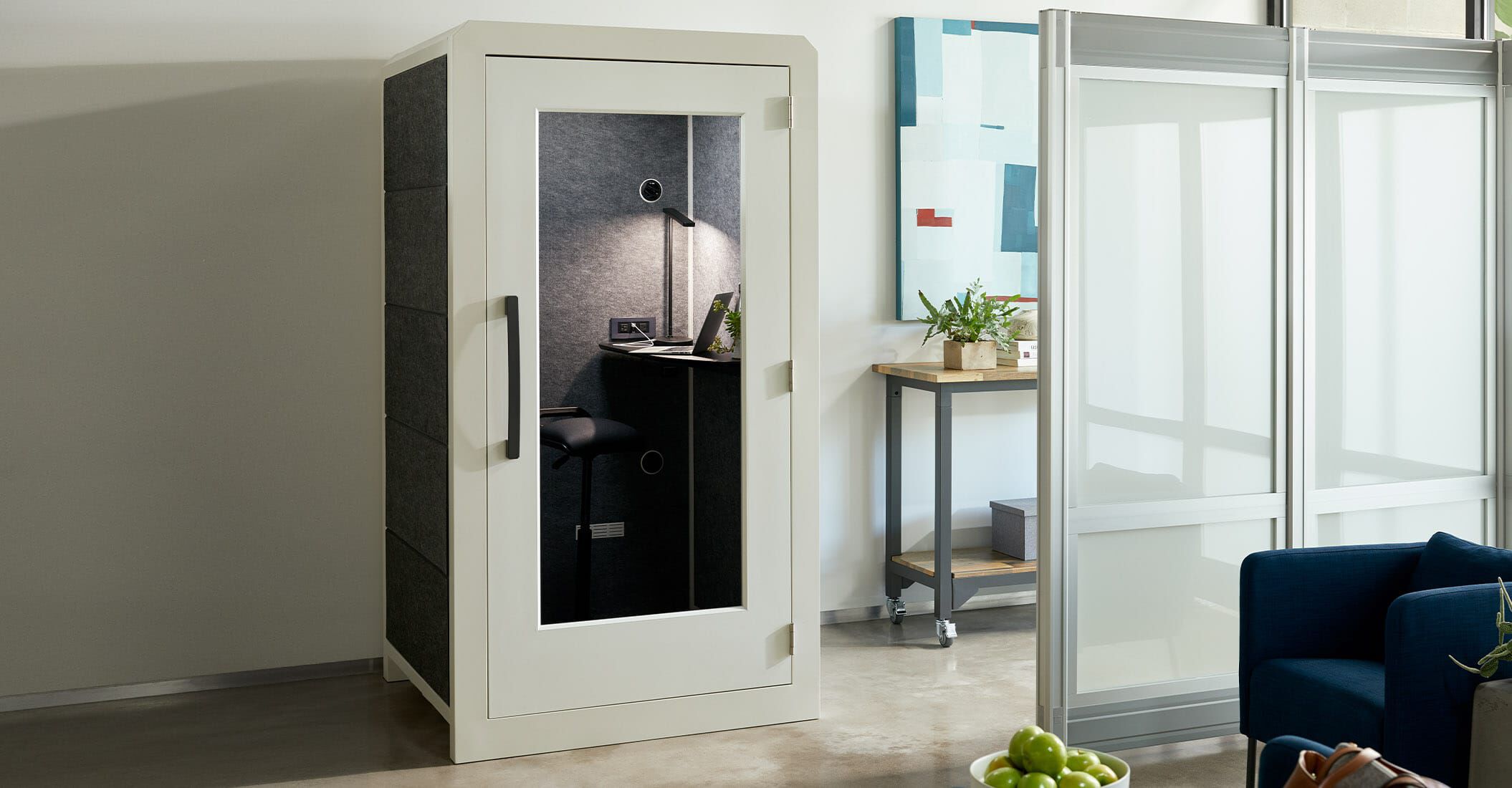 With a sound-dampening felt lining and glass door, you can privately make calls or focus on work.
With a glass skylight that adds ambient lighting and a fan for ventilation, the privacy booth provides a comfortable setting for focused work.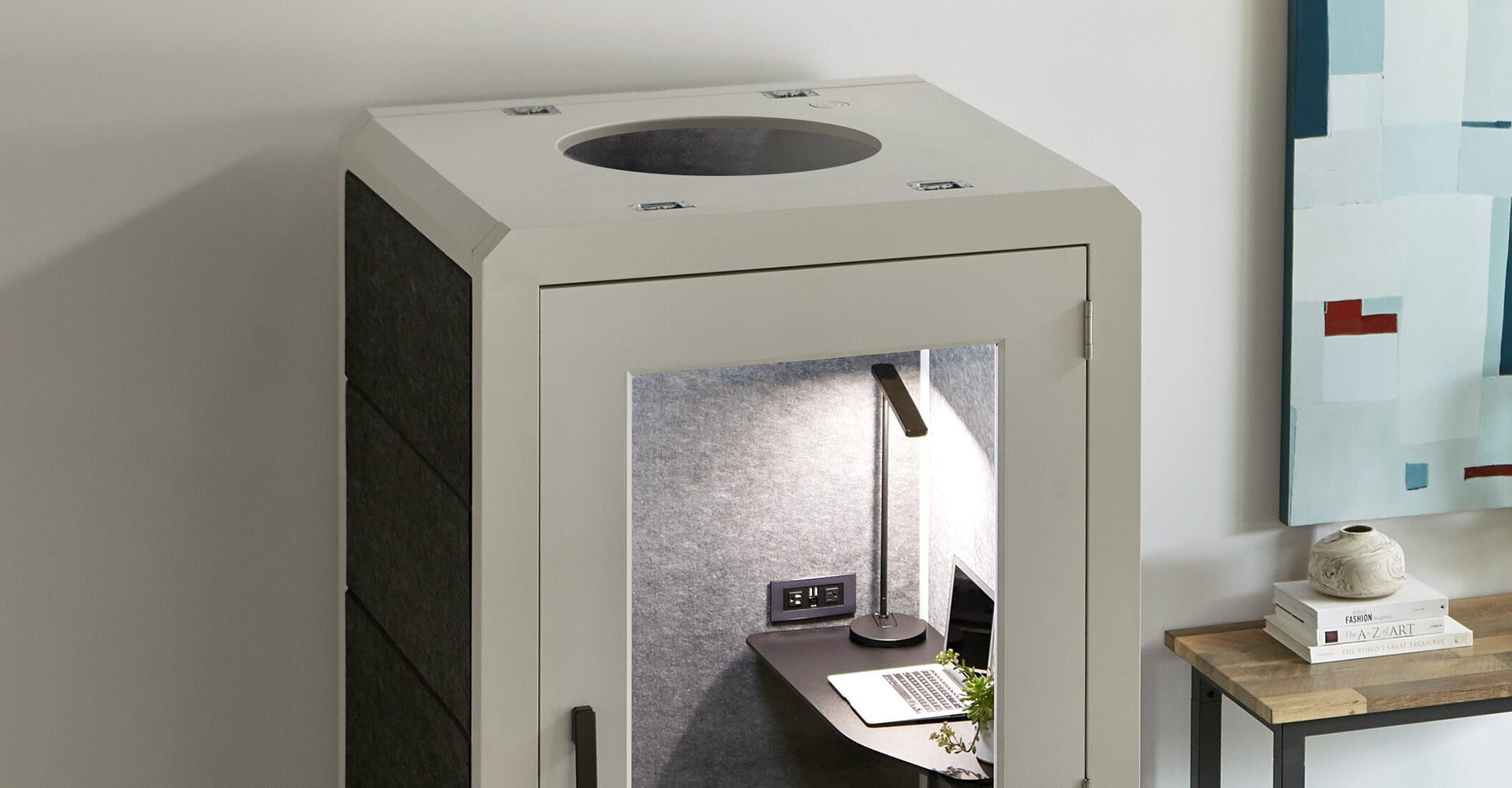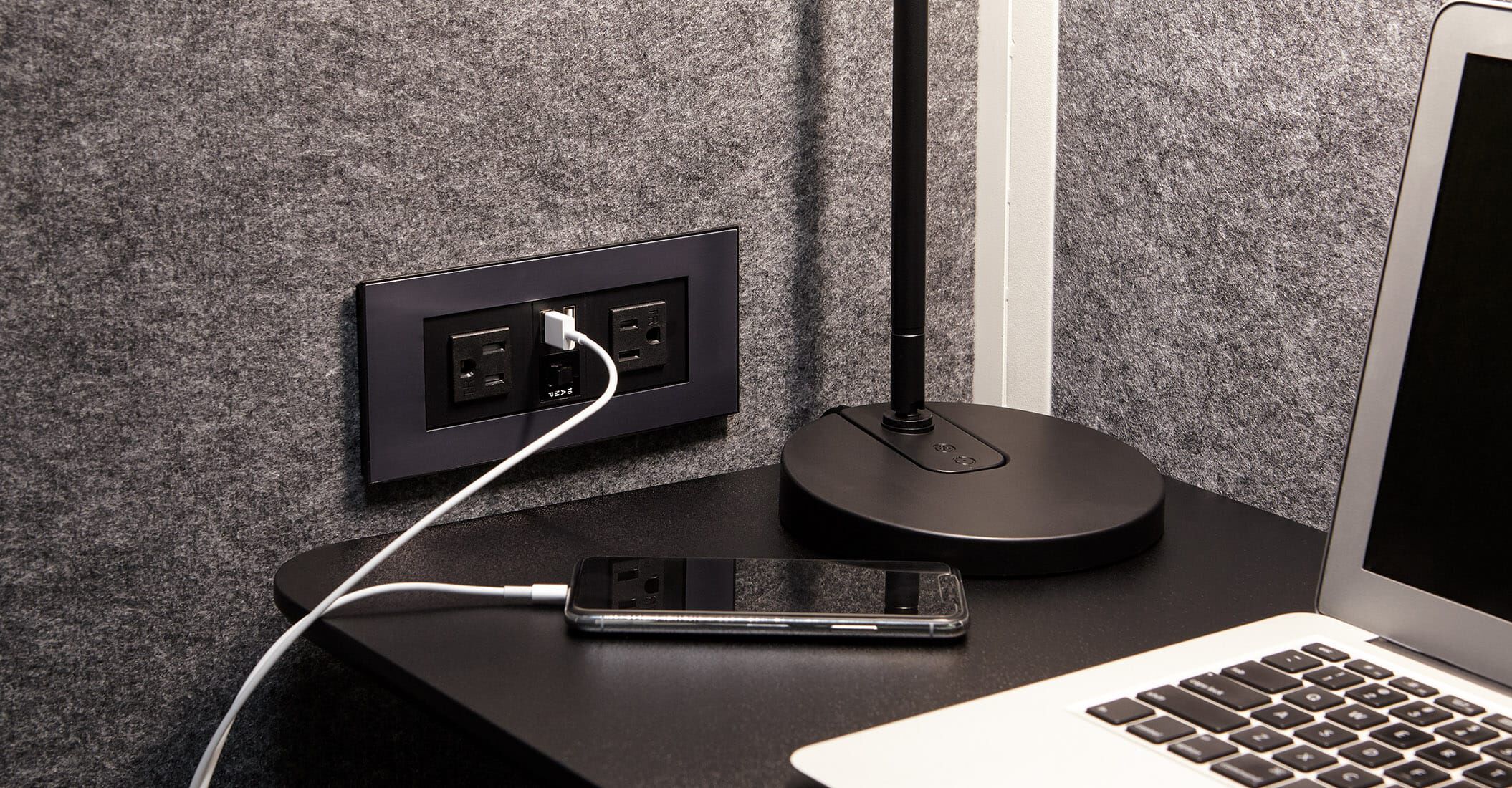 The privacy booth has the power you need with its two AC outlets and two USB ports.
To provide additional lighting, we've included a free Vari® Task Lamp when you purchase a privacy booth.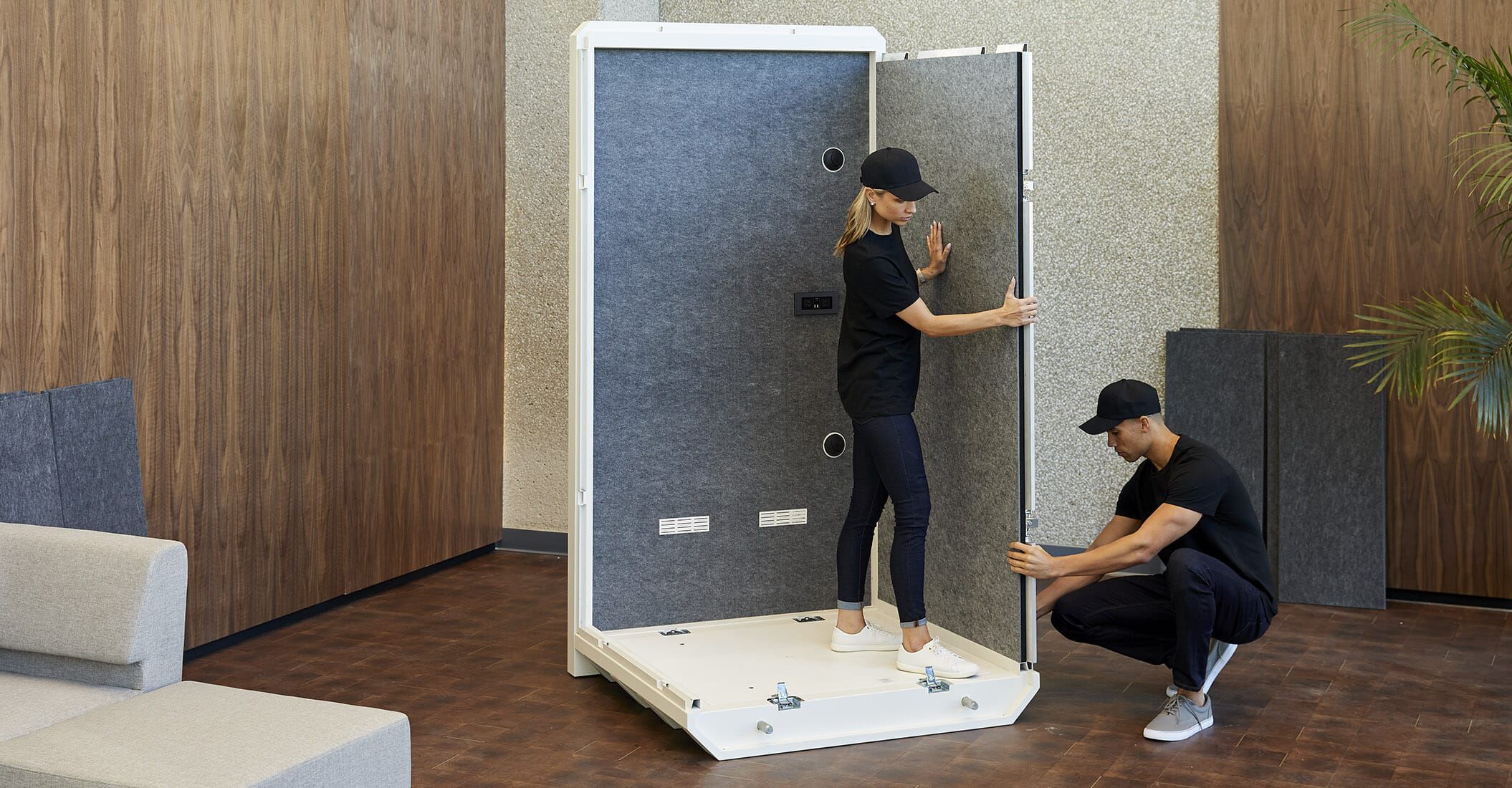 Assembled in 15 Minutes or Less
Requiring just two people, the Privacy Booth can be assembled in 15 minutes or less. It can also easily be moved as needed.
Video