Find your quiet space inside our comfortable and well-lit Privacy Booth.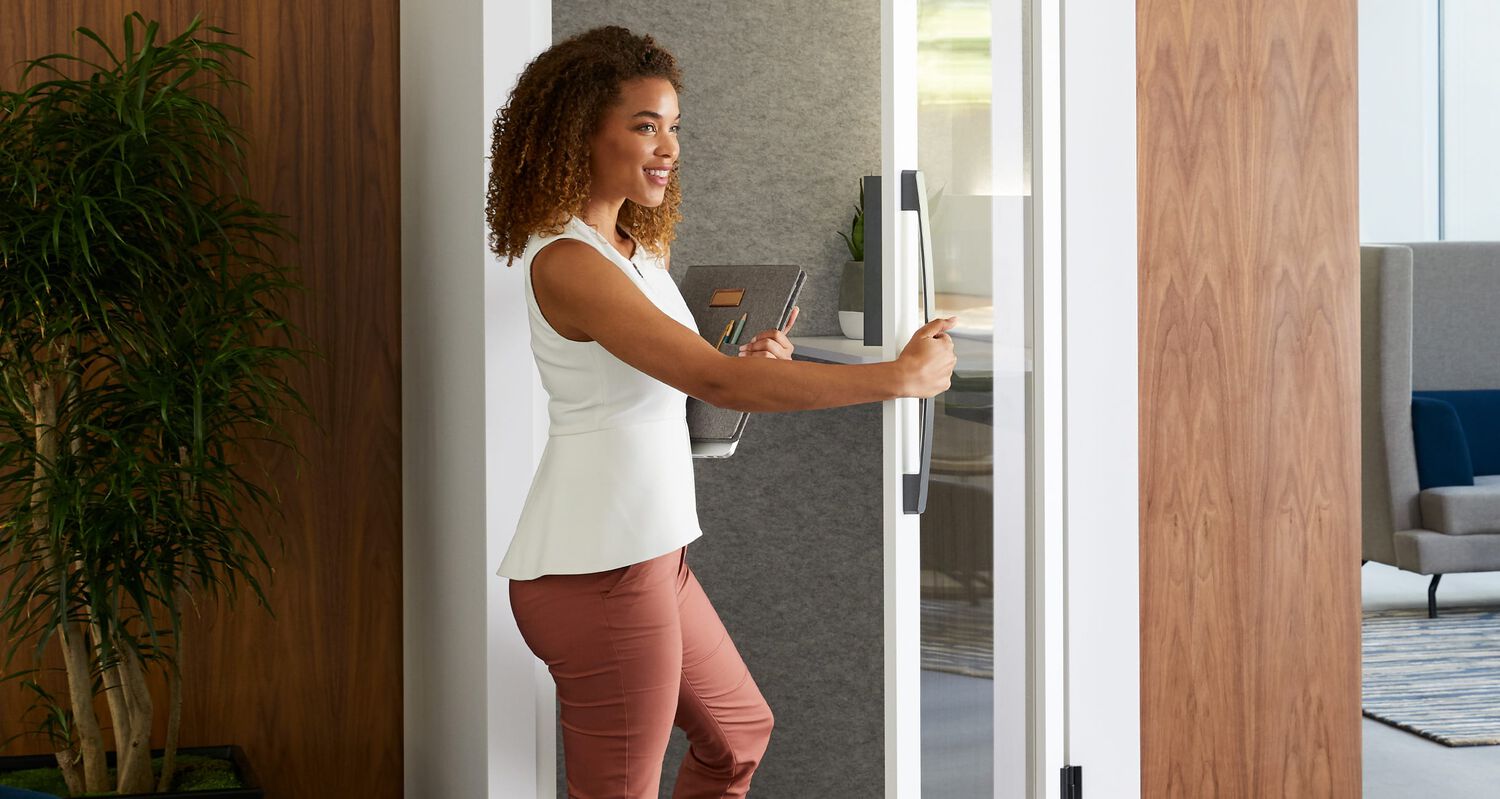 Easy to Assemble
Quickly create a quiet space by assembling the Privacy Booth with just 2 people. Also, rolling casters make it easy to move when needed.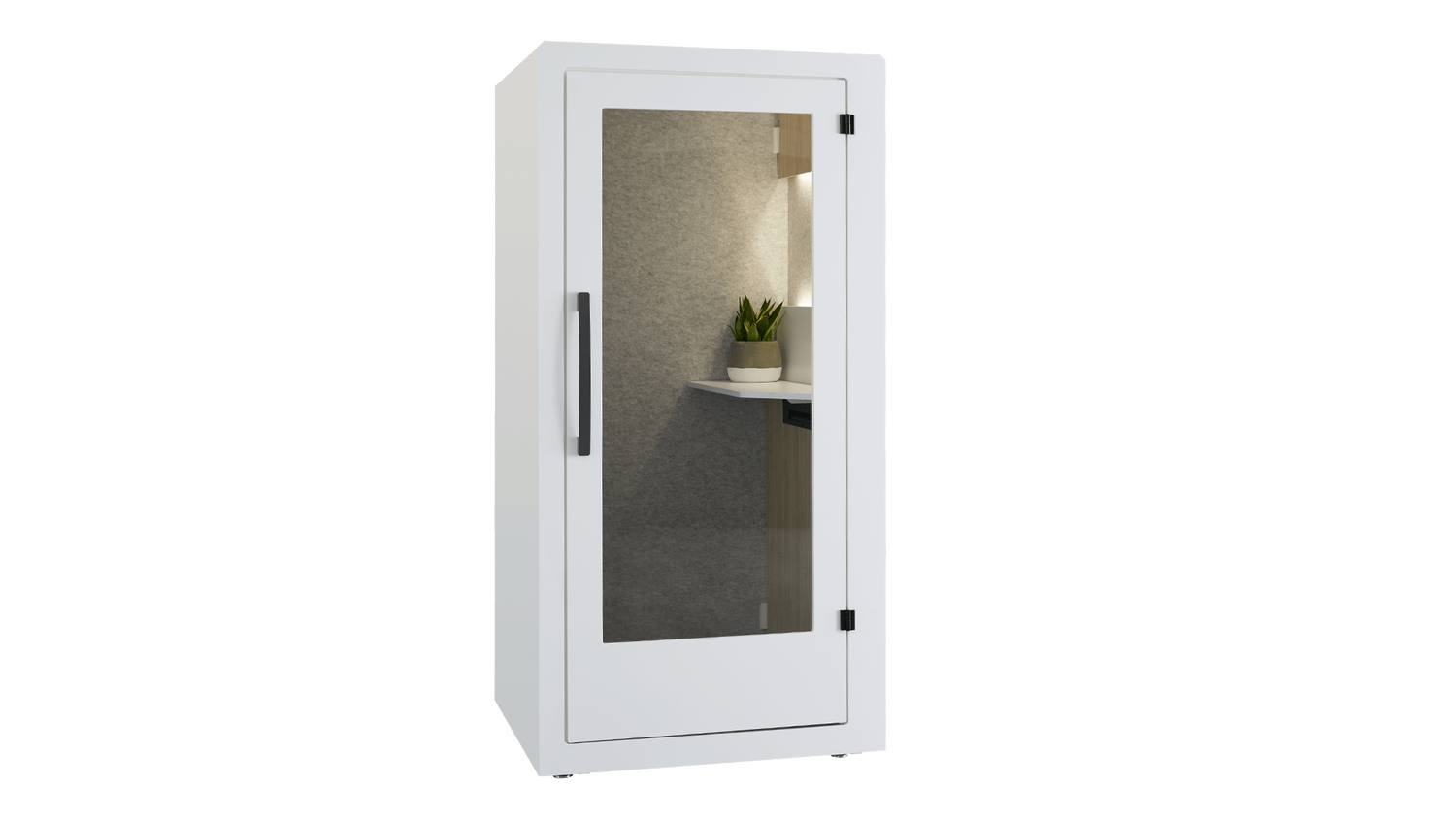 Features
Work in Private
Create a comfortable, private space for focused work.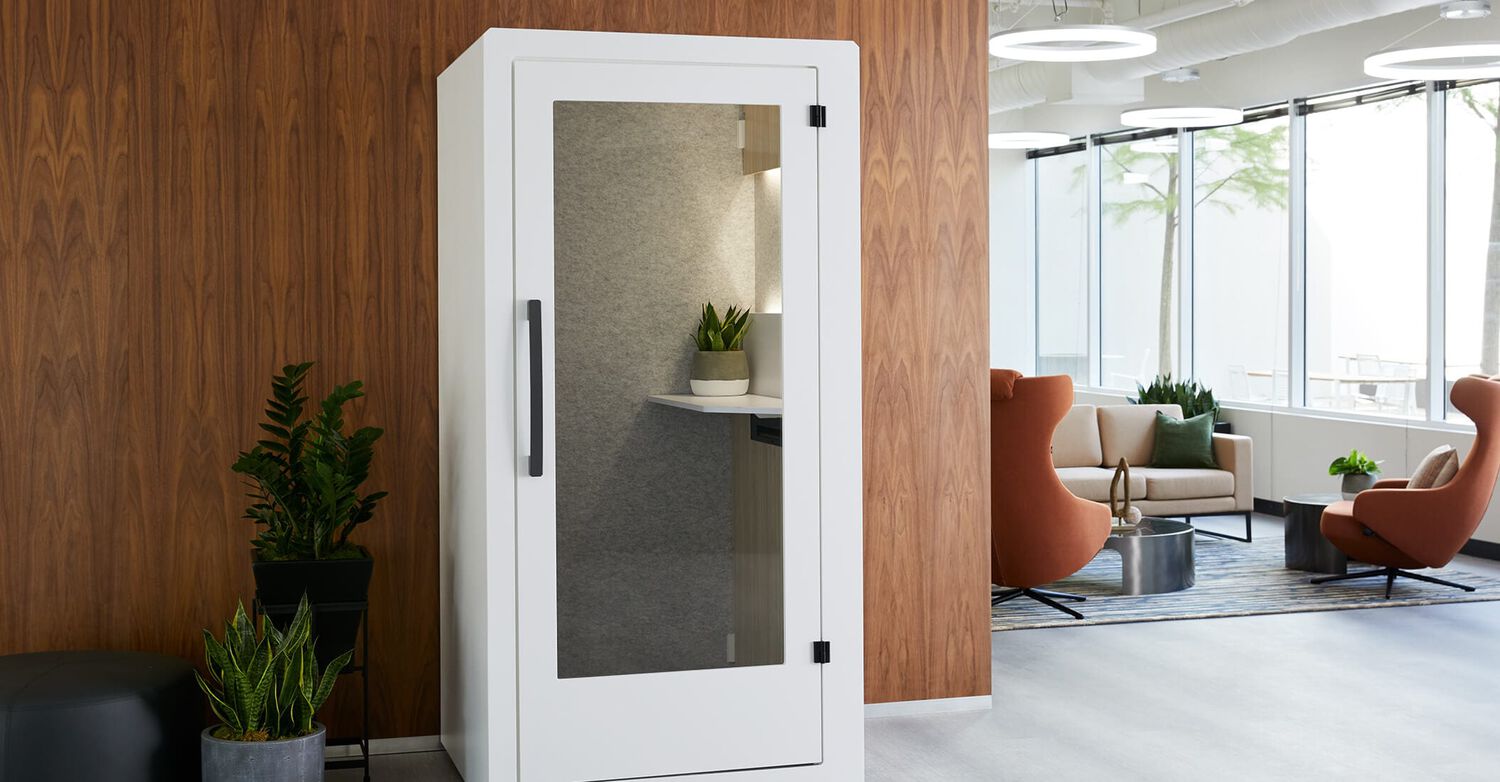 With a sound-dampening felt lining and glass door, you can privately make phone or video calls.
With a frosted, acrylic skylight that adds ambient lighting and a fan for ventilation, it's always bright and comfortable inside.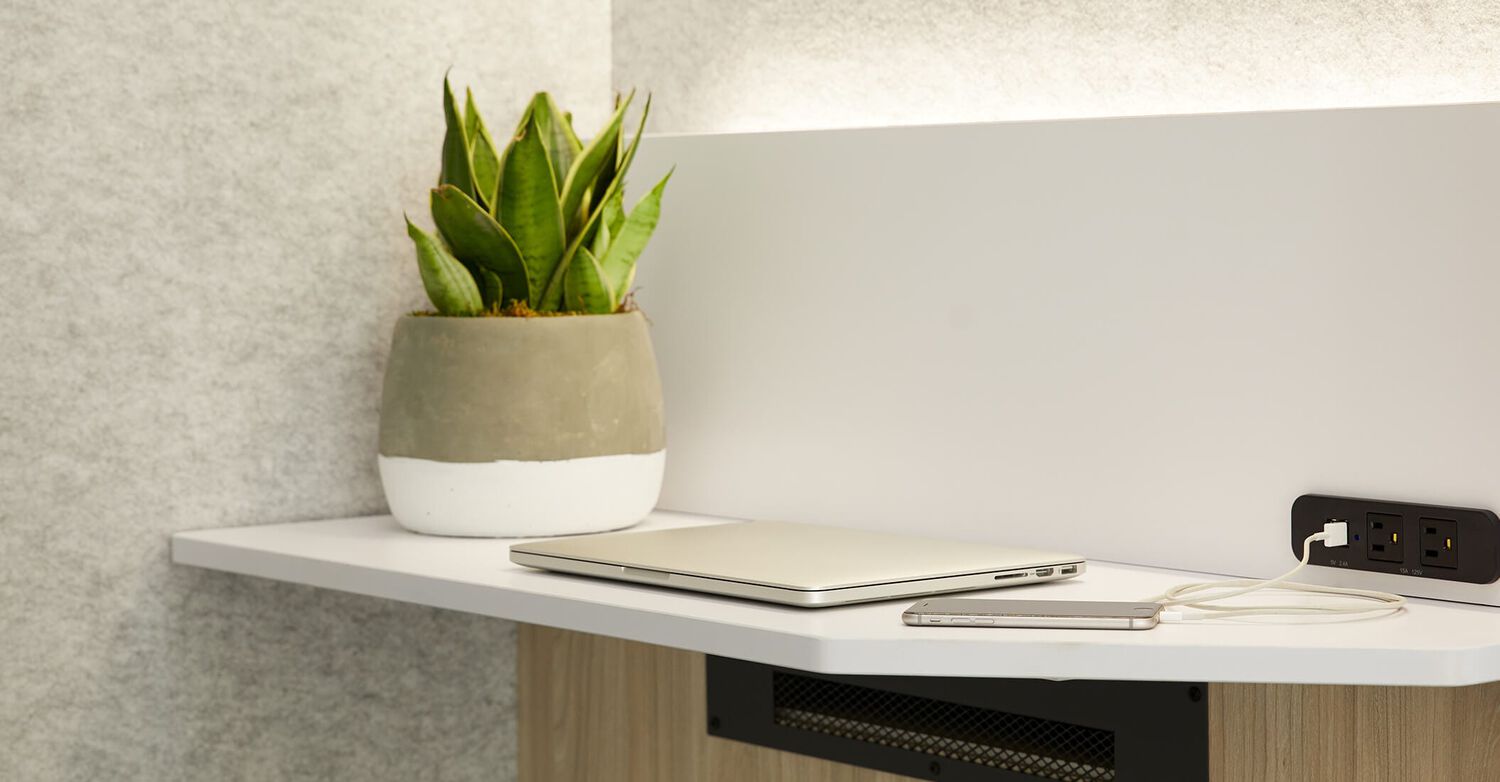 The Privacy Booth has the power you need with its 2 AC outlets and 2 USB ports to charge your phone or laptop while you work.
Energy-efficient LED lights provide the perfect amount of task lighting to get work done.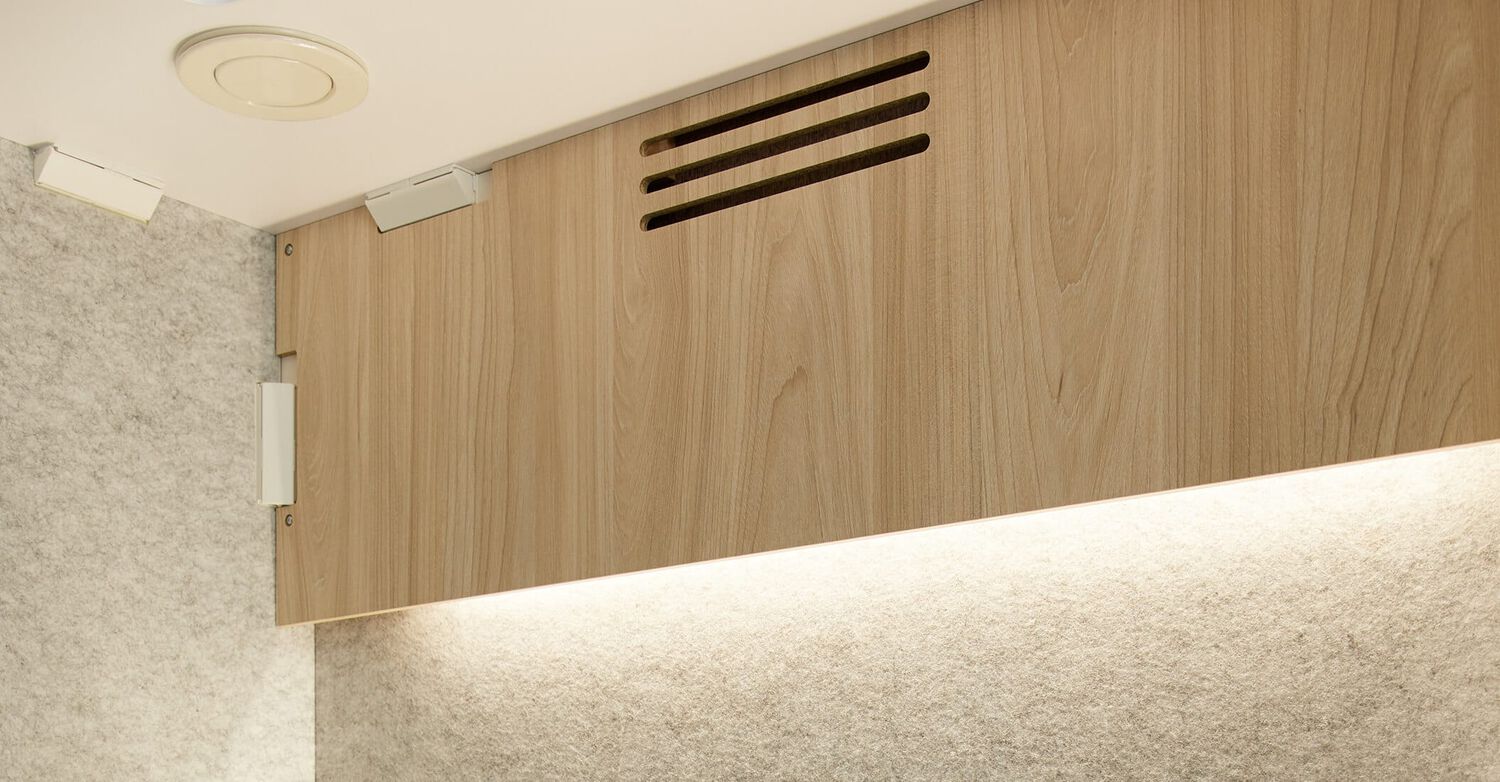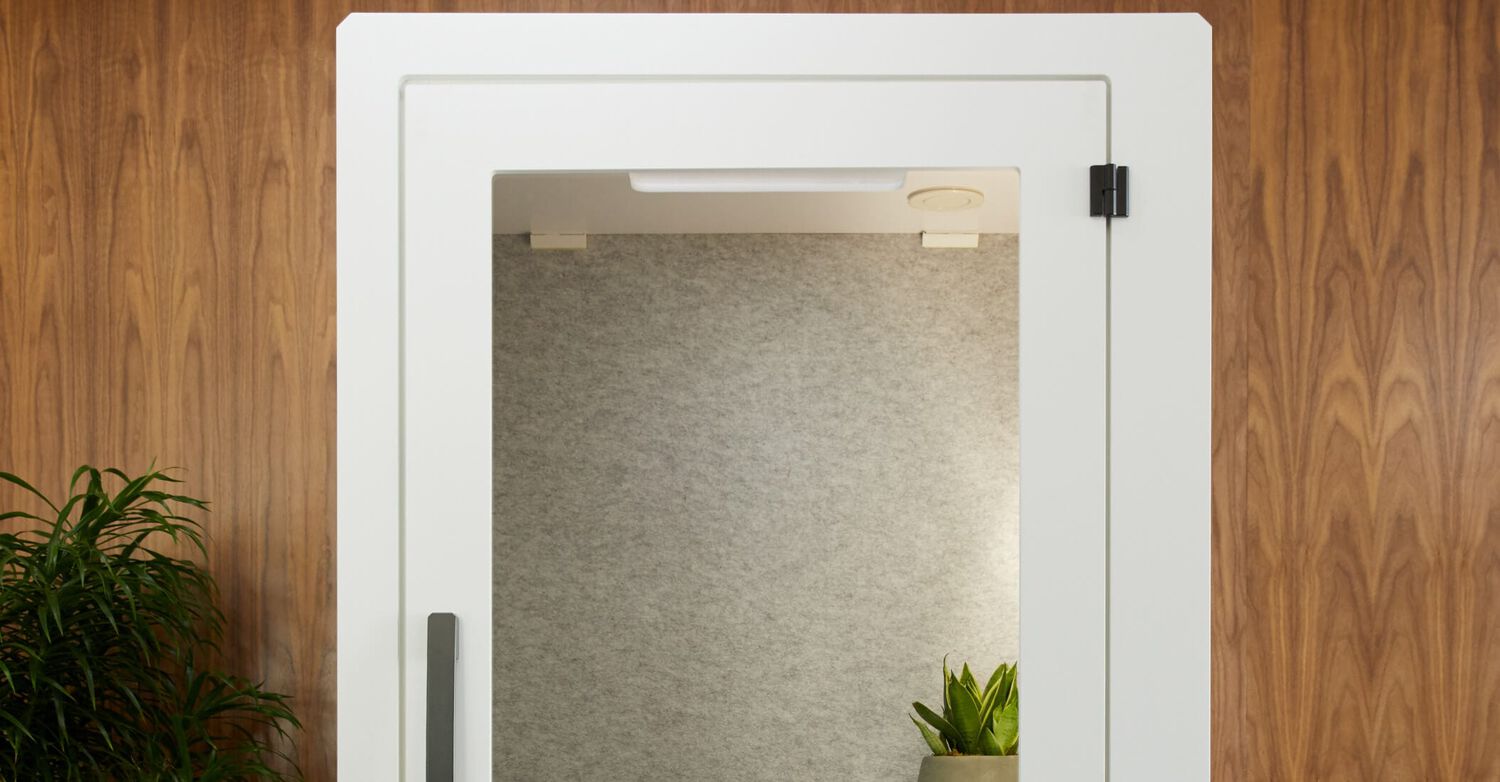 The Privacy Booth can be assembled in 20 minutes or less by 2 people.
Video