Wrapping
Provide Your Office with a Pop of Color and Privacy
Wrap a Vari Privacy Booth with your branding and create the perfect private retreat within your office.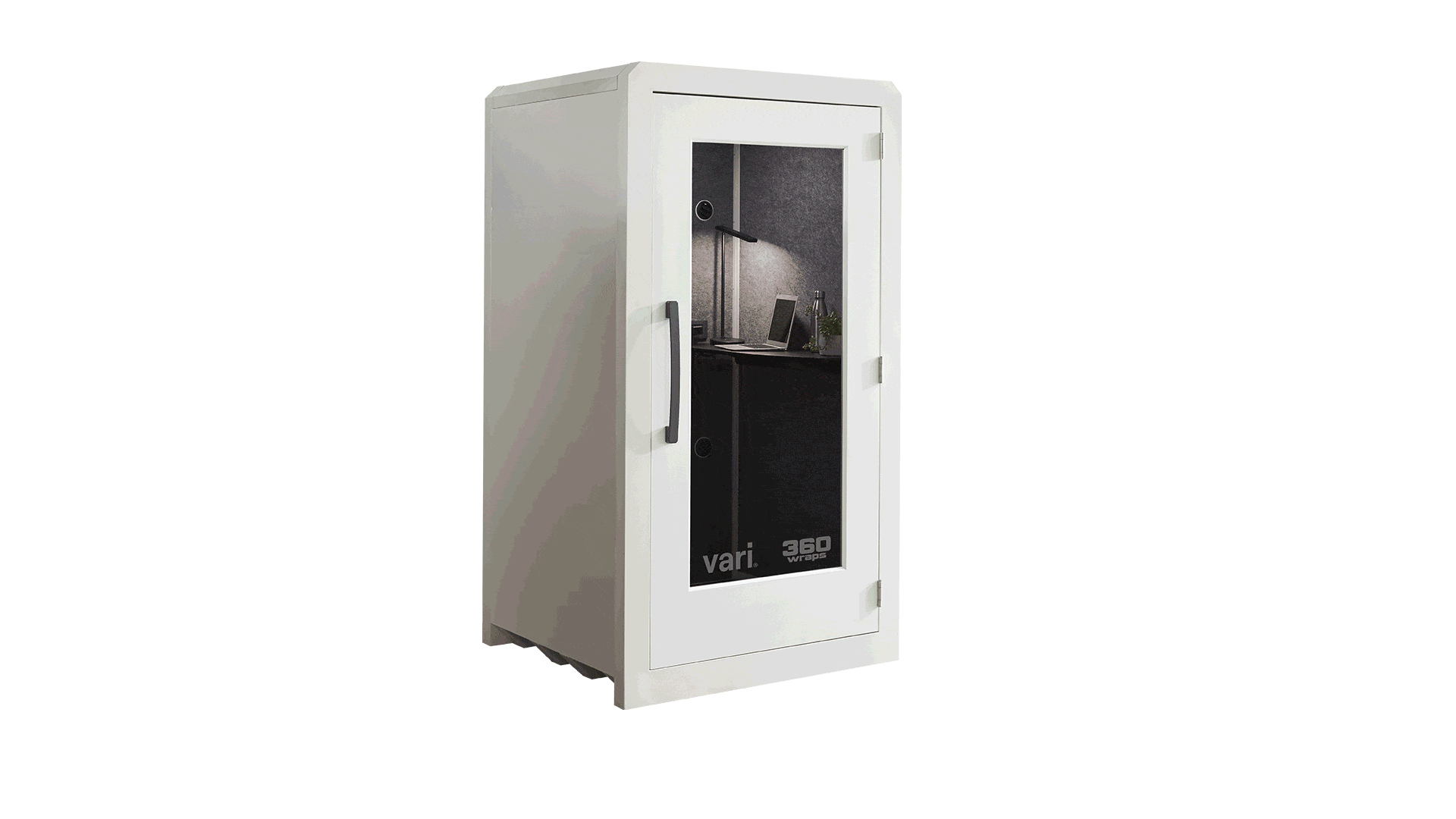 Promotion
How It Works
Complete your office project before Dec. 31st, 2020 and receive a free booth wrap and/or discounted Privacy Booth. Contact your Vari Workspace Expert today to choose your design and add your company colors*.
Contact Us
Contact Us Today
Call 1-877-629-9510 or fill out the form below to get started with a Vari Workspace Expert.
Features
Privacy at Work
Create a comfortable, private space for focused work.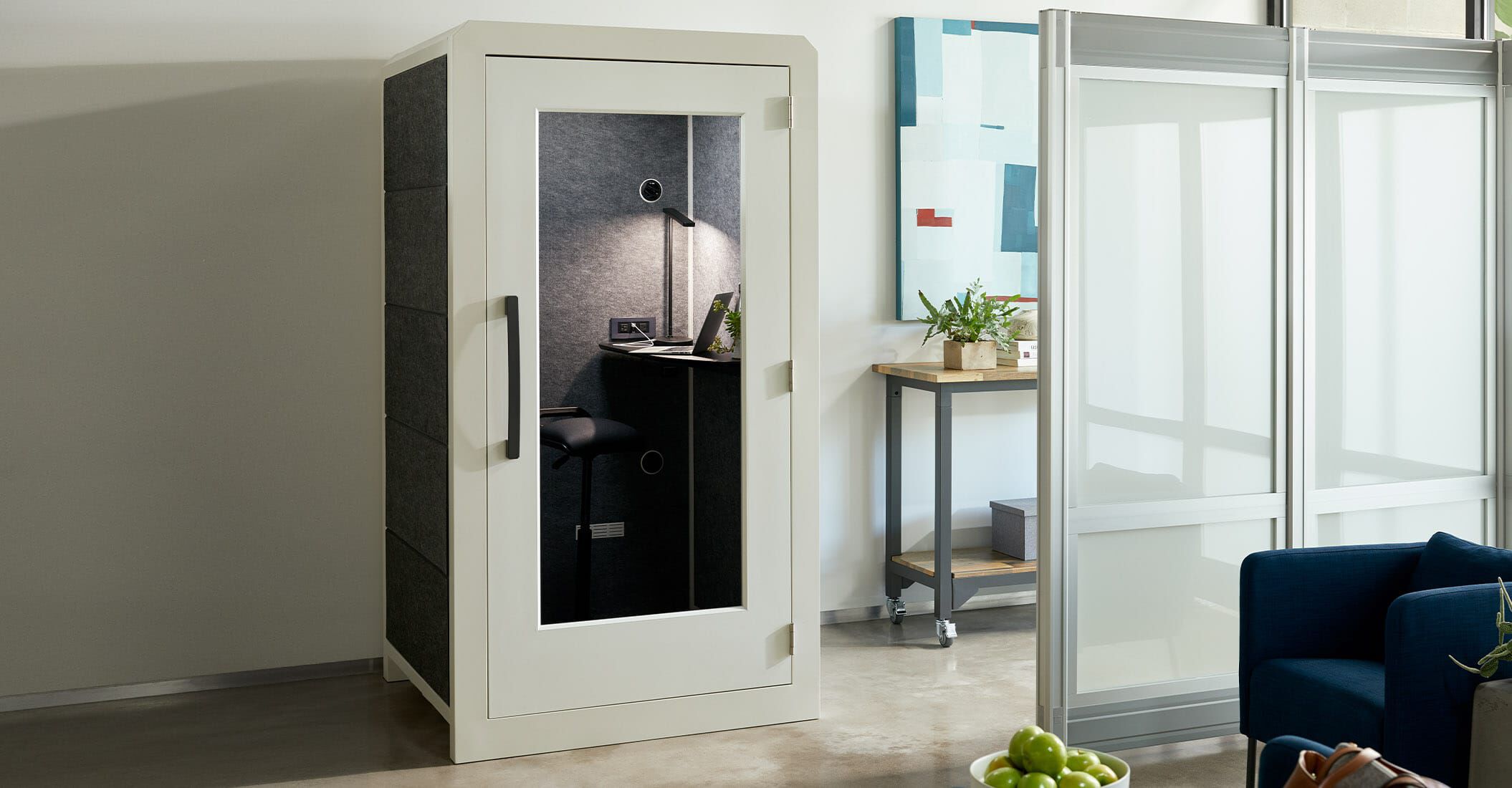 With a sound-dampening felt lining and glass door, you can privately make calls or focus on work.
With a glass skylight that adds ambient lighting and a fan for ventilation, the privacy booth provides a comfortable setting for focused work.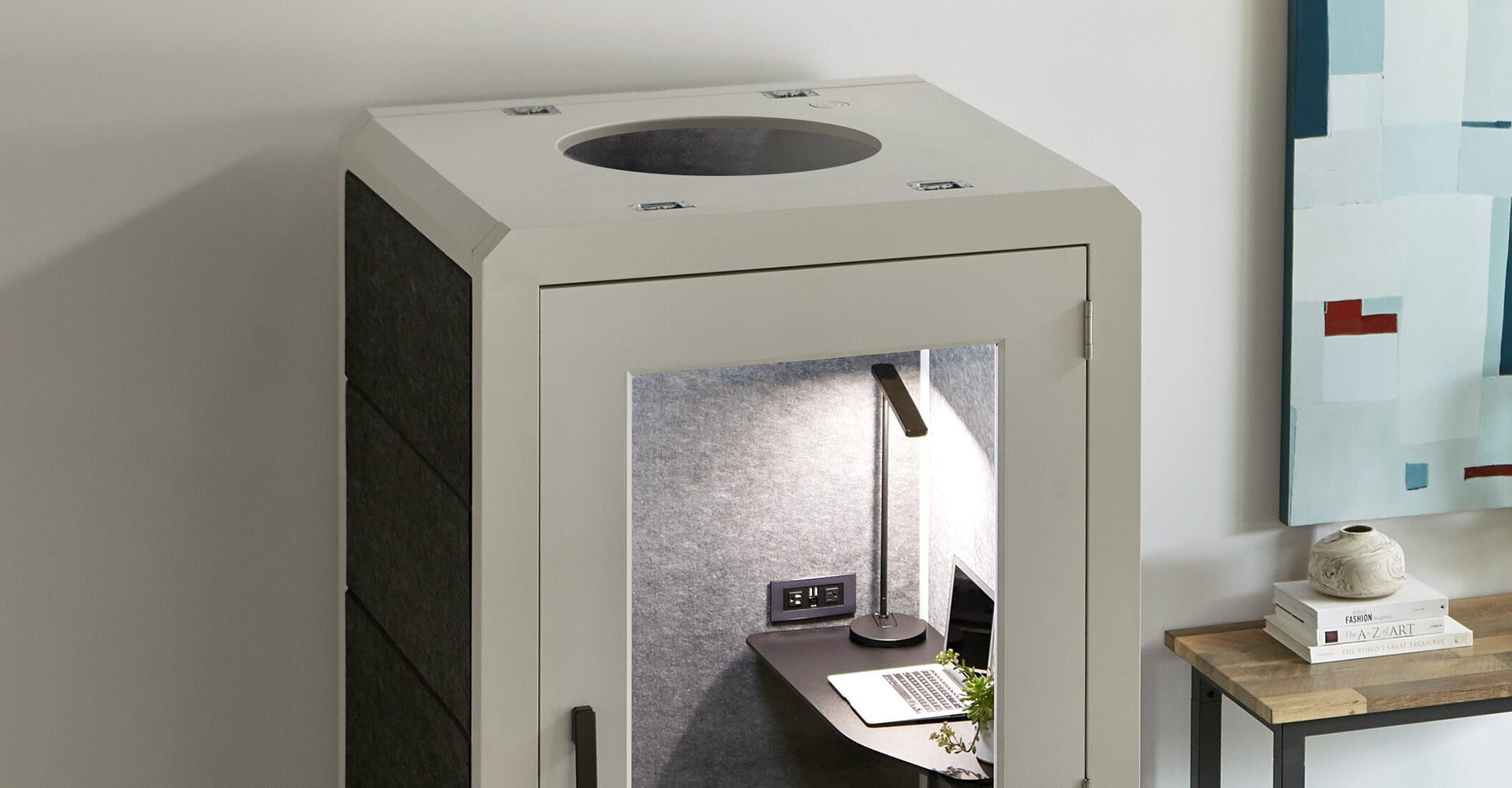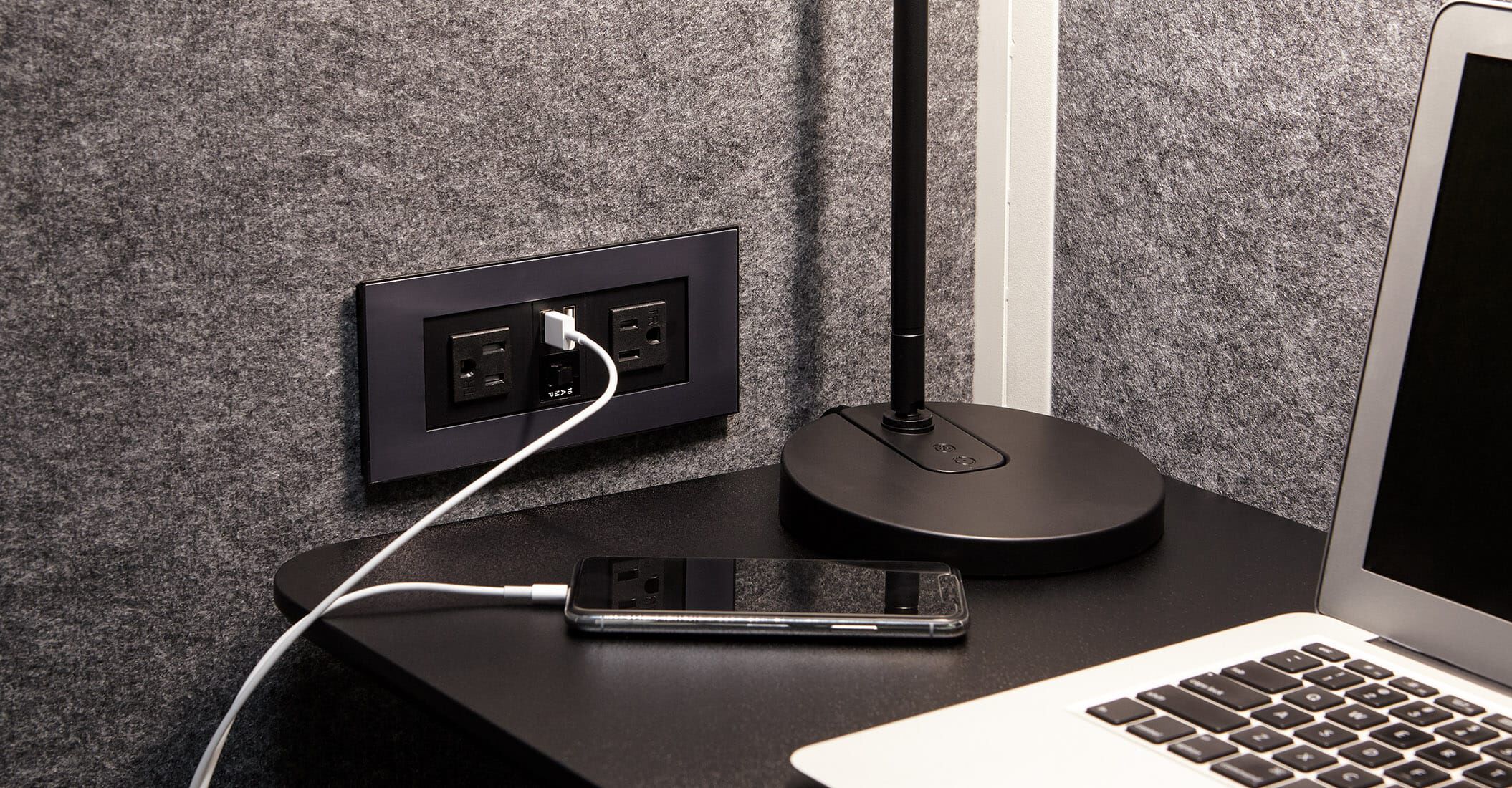 The privacy booth has the power you need with its two AC outlets and two USB ports.
To provide additional lighting, we've included a free Vari® Task Lamp when you purchase a privacy booth.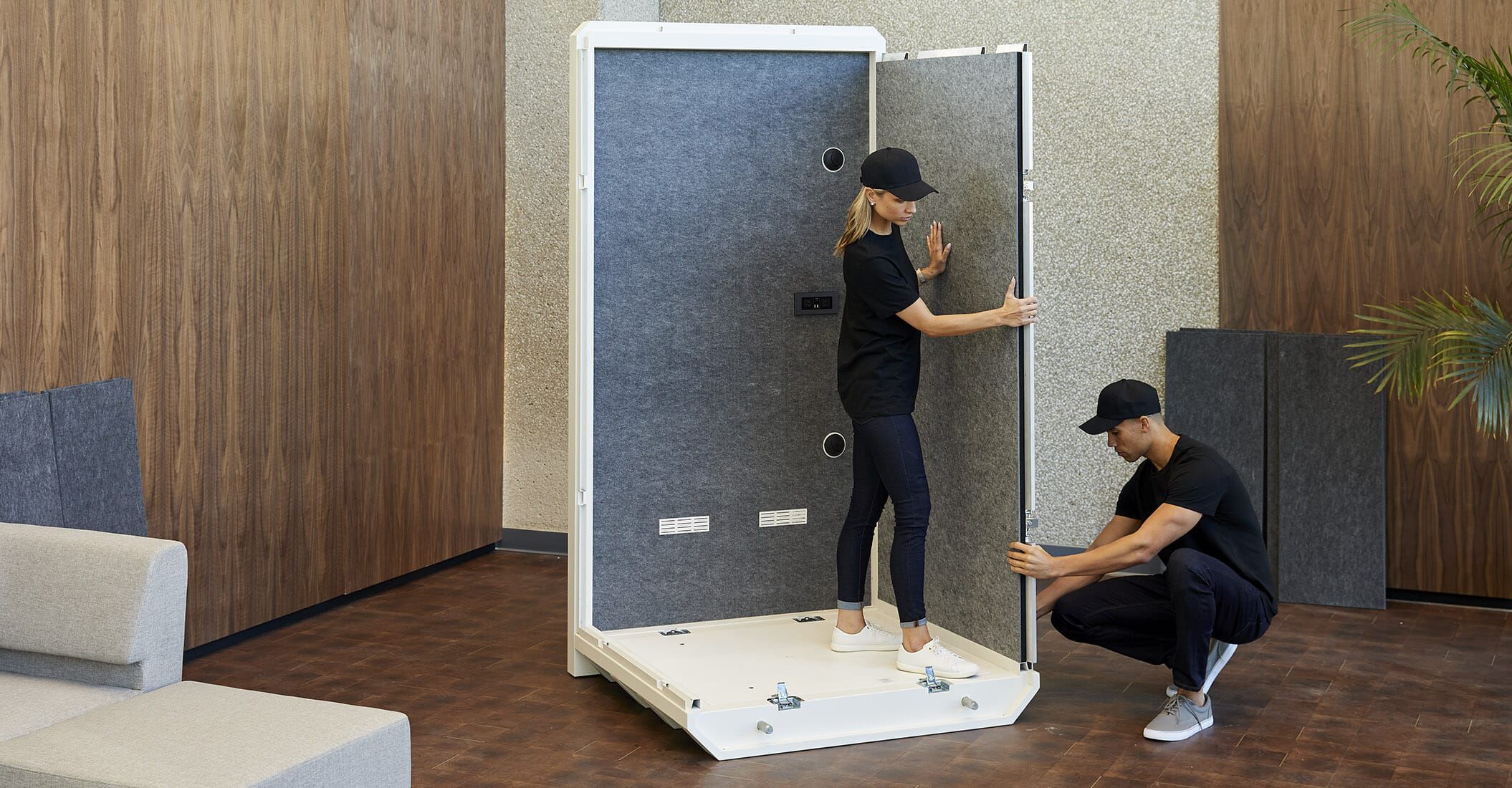 Assembled in 15 Minutes or Less
Requiring just two people, the Privacy Booth can be assembled in 15 minutes or less. It can also easily be moved as needed.
Promotion ends 12/31/2020. While supplies last. Additional terms and conditions apply. Availability subject to change. Patent and trademark information: vari.com/patents
*Vari offers these premium delivery services free in the lower 48 contiguous states for orders that total $20,000 or more (tax excluded), with no restrictions. For orders under $20,000, extra fees are applied for premium delivery services.