Better Workspace
A Better Workspace, Made Simple
We know your workspace matters, so we created the the highest quality, most stable, and easiest-to-assemble Electric Standing Desk for any office. Vari® Electric Standing Desks are easy to put together, easy to use, and easy to fit to your individual workday. They're available in 3 desktop sizes (48", 60" and 72") to accommodate any workspace. Add more flexibility to your day with an electric adjustable-height desk that makes it easy to go from sitting to standing for happier, healthier, more productive work.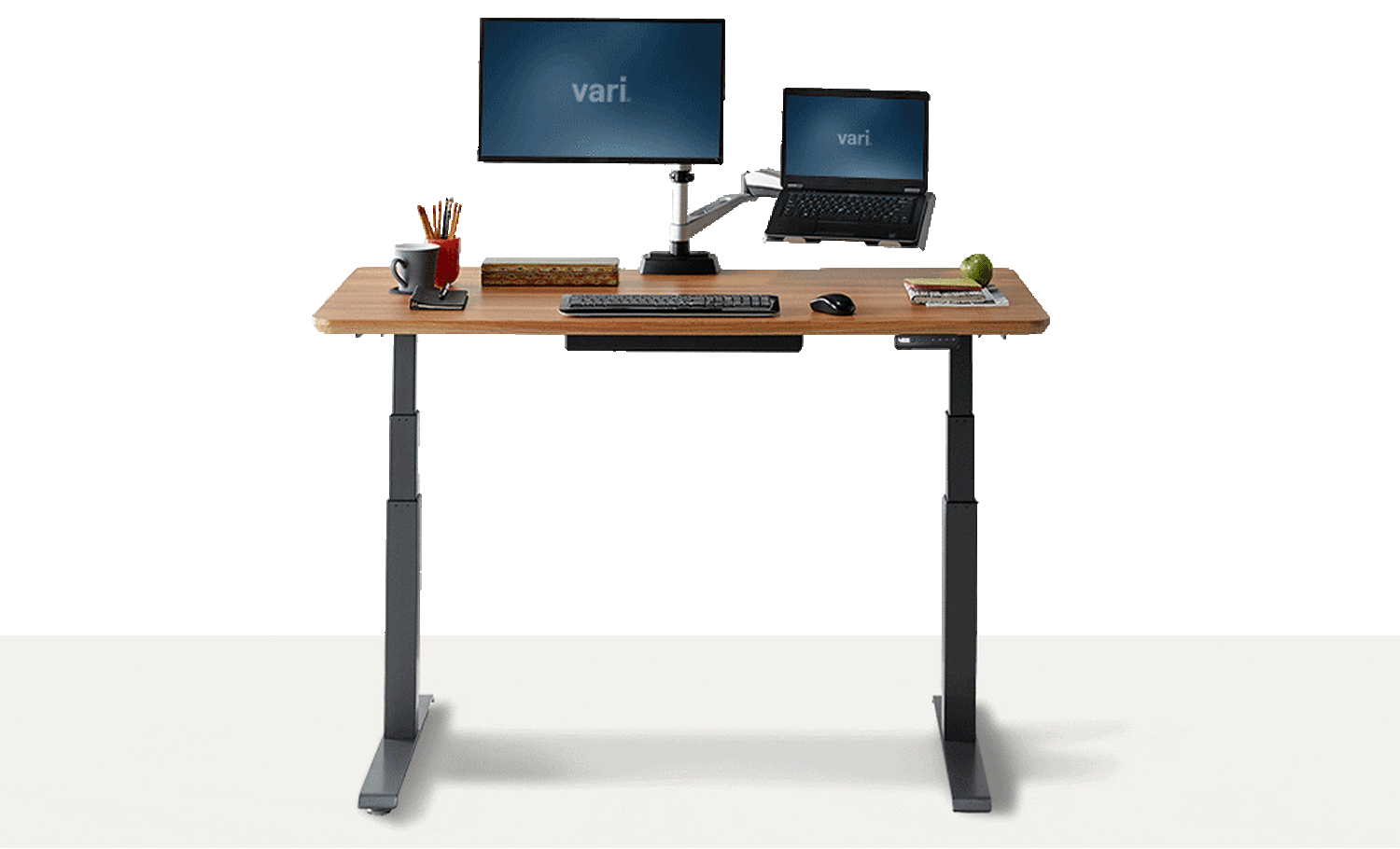 Different By Design
Built to Last
Made with heavy-duty steel and having undergone rigorous testing, our electric standing desks are built-to-last.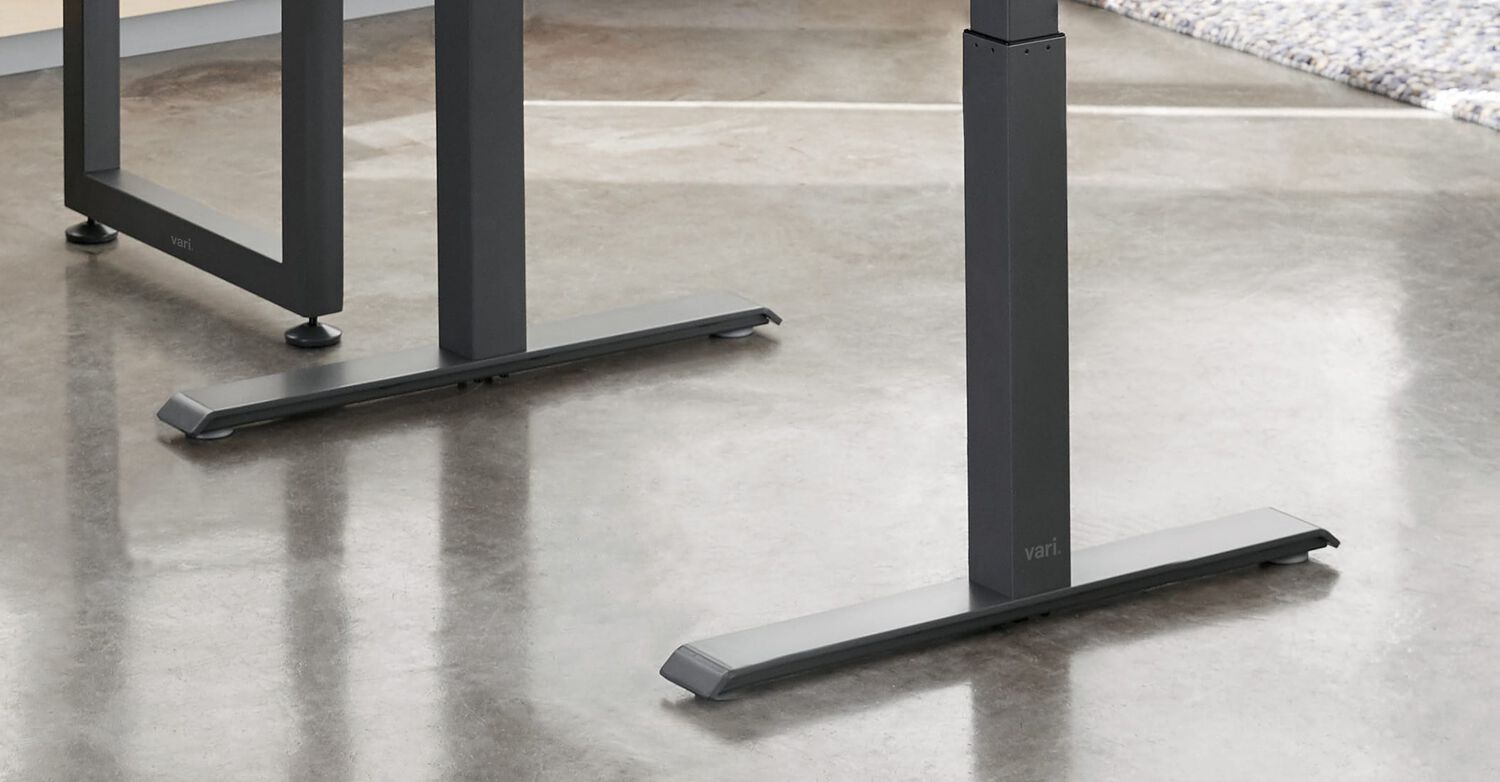 The Electric Standing Desk sits on a sturdy frame and includes T-Style legs for stability.
Our easy-to-attach legs have a patent-pending design that lets you assemble this desk in under 5 minutes with no special or complicated tools. This makes it easier to change or reconfigure your space as your needs change.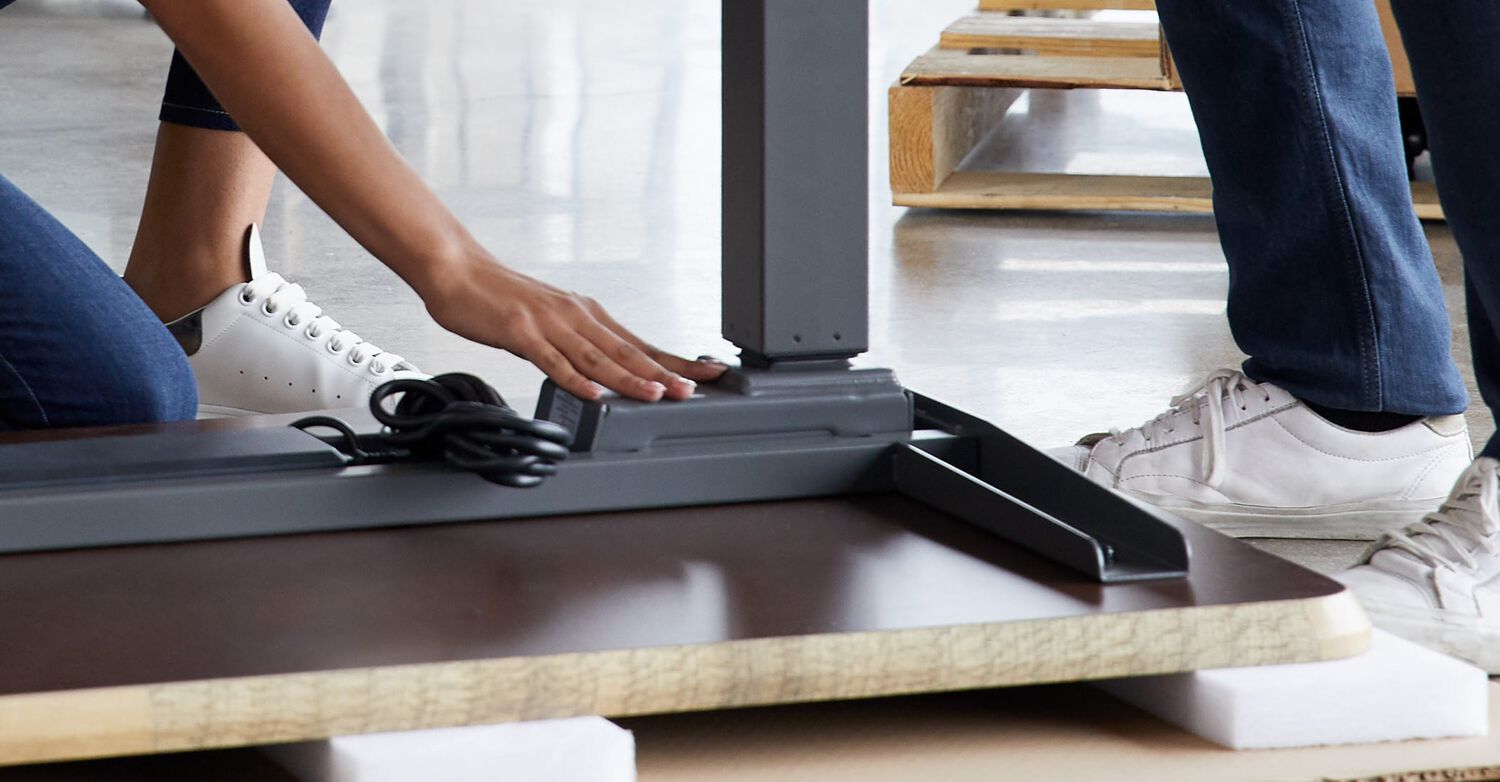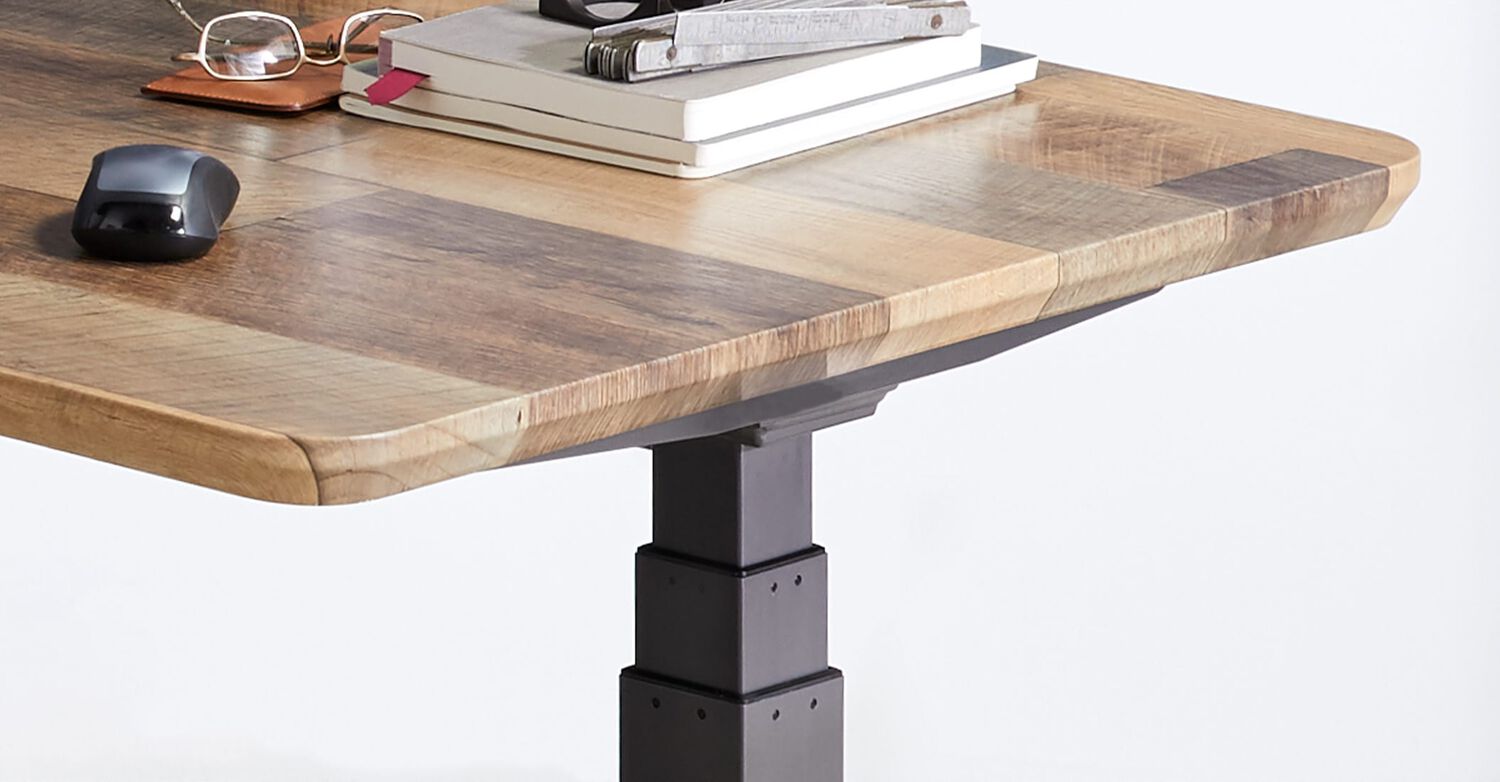 Our desktop features a durable, laminate finish that's easy to clean and chamfered edges.
Programmable Height Settings
Our control panel with 4 programmable memory presets makes it easy to adjust to any height between 25" and 50.5".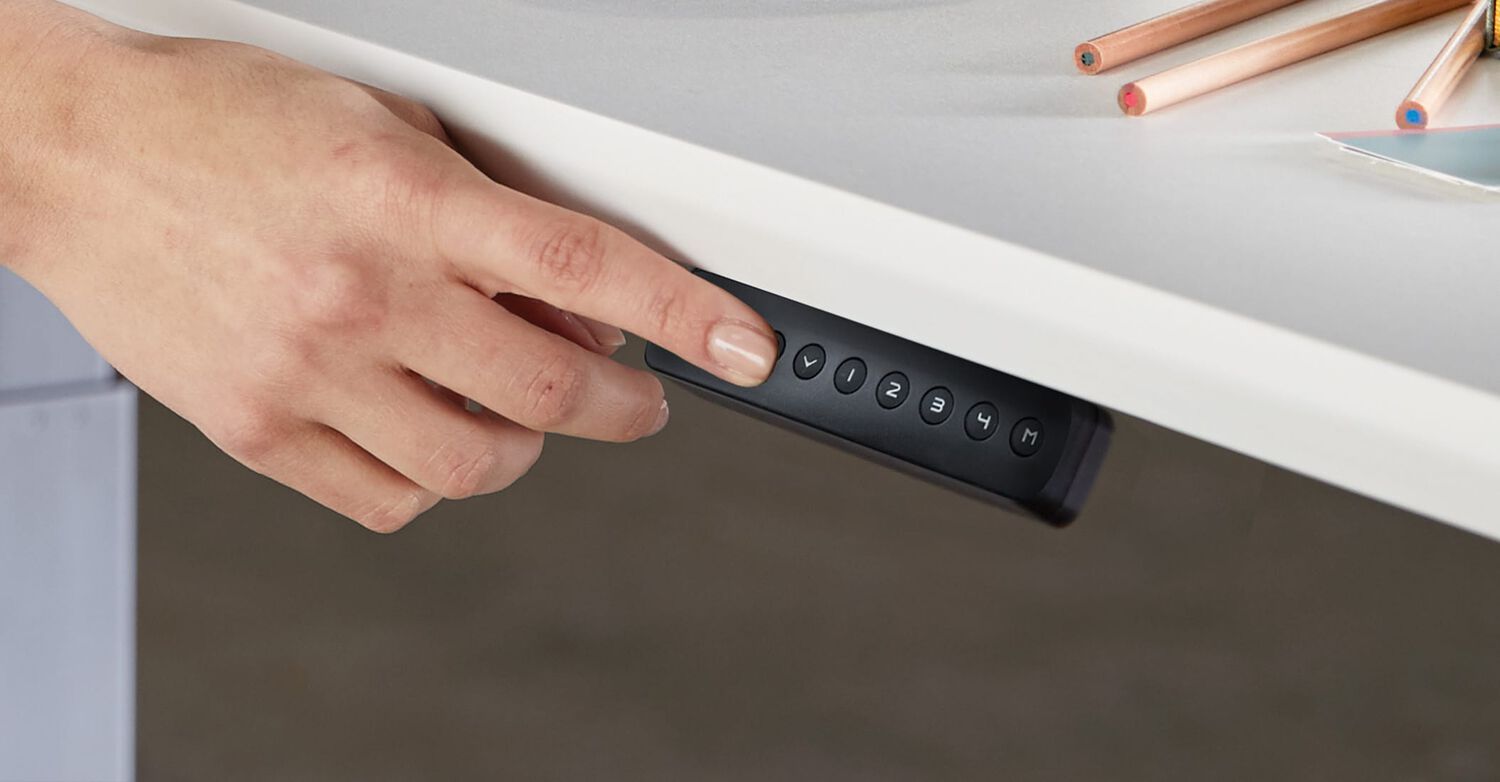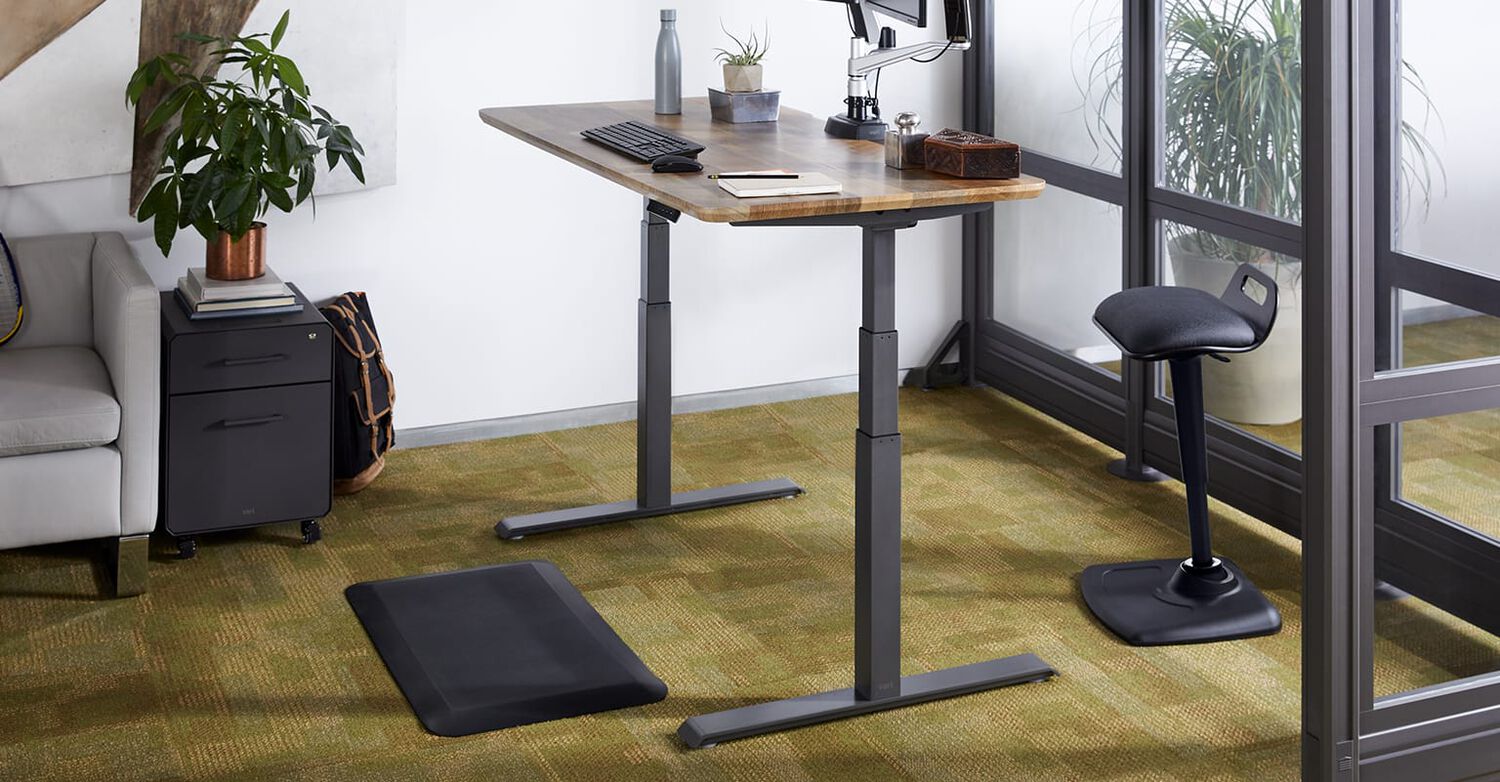 We've created an easy-to-use, contract-quality Electric Standing Desk and we back it with our limited 5-year warranty so you can be confident in your purchase. We even offer free 30-day returns so if you don't love it for any reason, you can return it.
The Vari Advantage
The Vari Advantage
Every time you buy a Vari product, you get quality, convenience, and a risk-free purchase you can feel good about.
Reviews
Free installation on qualifying orders in the contiguous US. See Our Shipping Details for more details. *The features outlined on this page apply only to our standard Electric Standing Desks. If you're looking for a budget-friendly sit-stand desk for the home, consider our Essential Electric Standing Desk 48x24 with everyday features at an affordable price.