WILL HYBRID WORK KILL THE CUBICLE?
Unpacking the changes ushered in by hybrid work
3 Minute Read
We answer some essential questions and unpack the changes initiated by hybrid work.
Stanford's Nick Bloom says most white-collar workers think hybrid working is equivalent to an 8% pay increase. With research signaling that the majority of office workers only want to come back to the office in a hybrid setting, the message from employees is in strong support of this change, and employers need to bridge the gap between what they want and what their people want.
What is the hybrid workplace?
The hybrid office is not just the old office with fewer people and hand sanitizers everywhere. Defined by the movement between remote work and the traditional workplace, hybrid working is not new, with tech companies already boasting some kind of work-from-anywhere model before 2020.
The term telecommuting, another way to say remote work, was coined in 1972 by Jack Nilles, a NASA engineer working remotely on a complex communication problem. He predicted it would end hours spent in traffic, excessive use of non-renewable resources, and air pollution. It took almost half a century and a global pandemic to make this a reality, but the age of remote working is here (well, almost here).
What does this mean for the office?
The layout of the hybrid office brings an end to cubicle farms and the rows of desks and cabled computers that have been a symbol of the modern workplace for decades. Now, the office will be a space to accommodate shared activities and encourage collaboration in comfort, with ergonomic furniture, coworking spaces, lounges, or cafe-inspired areas for people to work and engage.
Private spaces are still important for focus, and for those instances where people need to branch off into smaller groups or be alone to complete a task. Therefore, the hybrid office will have movable boundaries and flexible furniture to allow enclosures or open spaces to be set up as employees need them.
People need different things from the office; some folks find that being around their co-workers encourages creativity and keeps their energy up. Others prefer to be at home to lock into tasks for lengthy periods. There needs to be space for each of these kinds of people.
The execution of crafting a place for people to be their most productive while also striking a balance between formal and informal interactions is a subtle science. Space planning and design will help offices and buildings keep up with the demands of a rapidly evolving working world.
Is it really necessary?
This new blended reality aligns with worker preferences. Simply put, people want the choice to come to the office or work remotely. A study by Gensler found that office employees want 'the best of both worlds' with 52% of American office workers stating their preference for a hybrid work model, 29% preferring full-time office work, and only 19% in support of full-time remote working. So while in-person working is not obsolete, flexibility and choice around how it happens is the best way forward.
Do we need all new IT?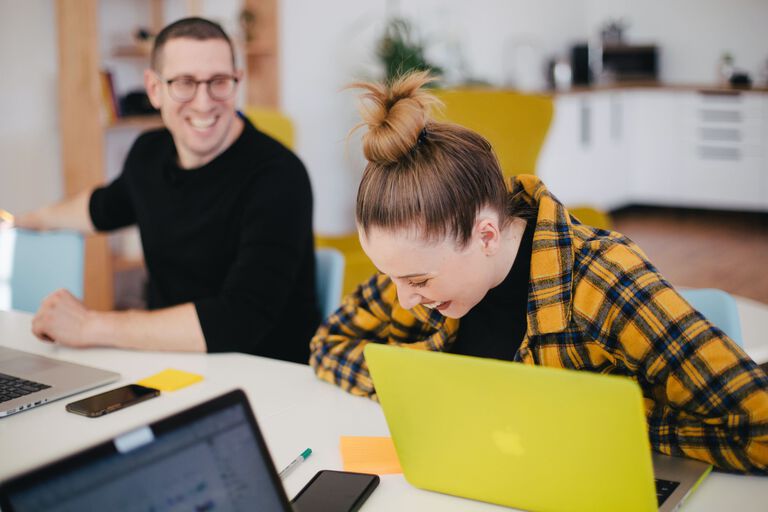 Giving employees the tools to manage remote working is important in keeping the digital-physical connection strong; technology is the seam that makes the transitions between spaces of working as smooth as possible. However, too much tech can become cumbersome.
Focusing on applications that make management of the office easier and polling staff on what works will clarify which apps are clutter, and which to keep.
How do we manage it properly?
Hybrid arrangements should not create new hierarchies or disarray within organizations. Reap the benefits of hybrid work by establishing structures and systems which allow employees to reliably connect at the office. Younger employees would like mentorship and to be in the office with their superiors, while more established employees want to come in to be around their colleagues for collaboration. Proper organization and interrogating attitudes around hybrid work can produce the desired outcomes, namely, making your teams stronger and more productive.
There are those organizations that may resist change, and stick to old modes and old furniture, but hybrid work is here to stay. The hybrid office represents the unavoidable change being ushered into workplace culture. If you're furnishing a new office or reimagining your workspace, think outside the cubicle, and embrace the new ways of working.