Choose the best standing desk for you
Ready to find out which Vari® standing desk solution is right for you? This guide will help you choose the desktop converter or standing desk that will give you the active, productive workspace you deserve. Get started by answering a few questions.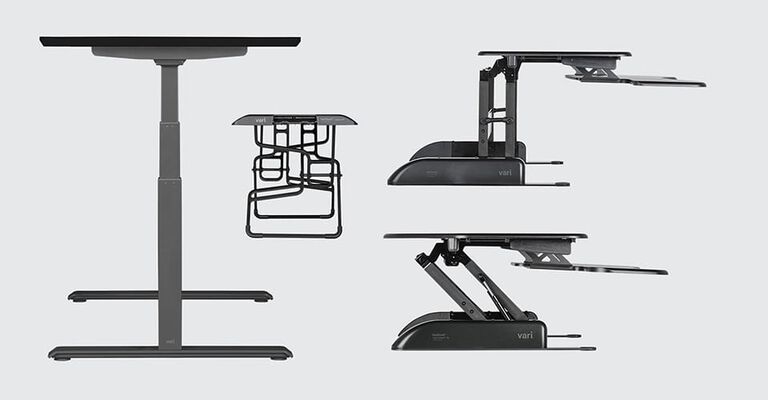 Overview
A Solution for Every Space
We offer two types of standing desk solutions: desktop converters and full desks. Not sure which one is right for you?
Here's a quick comparison.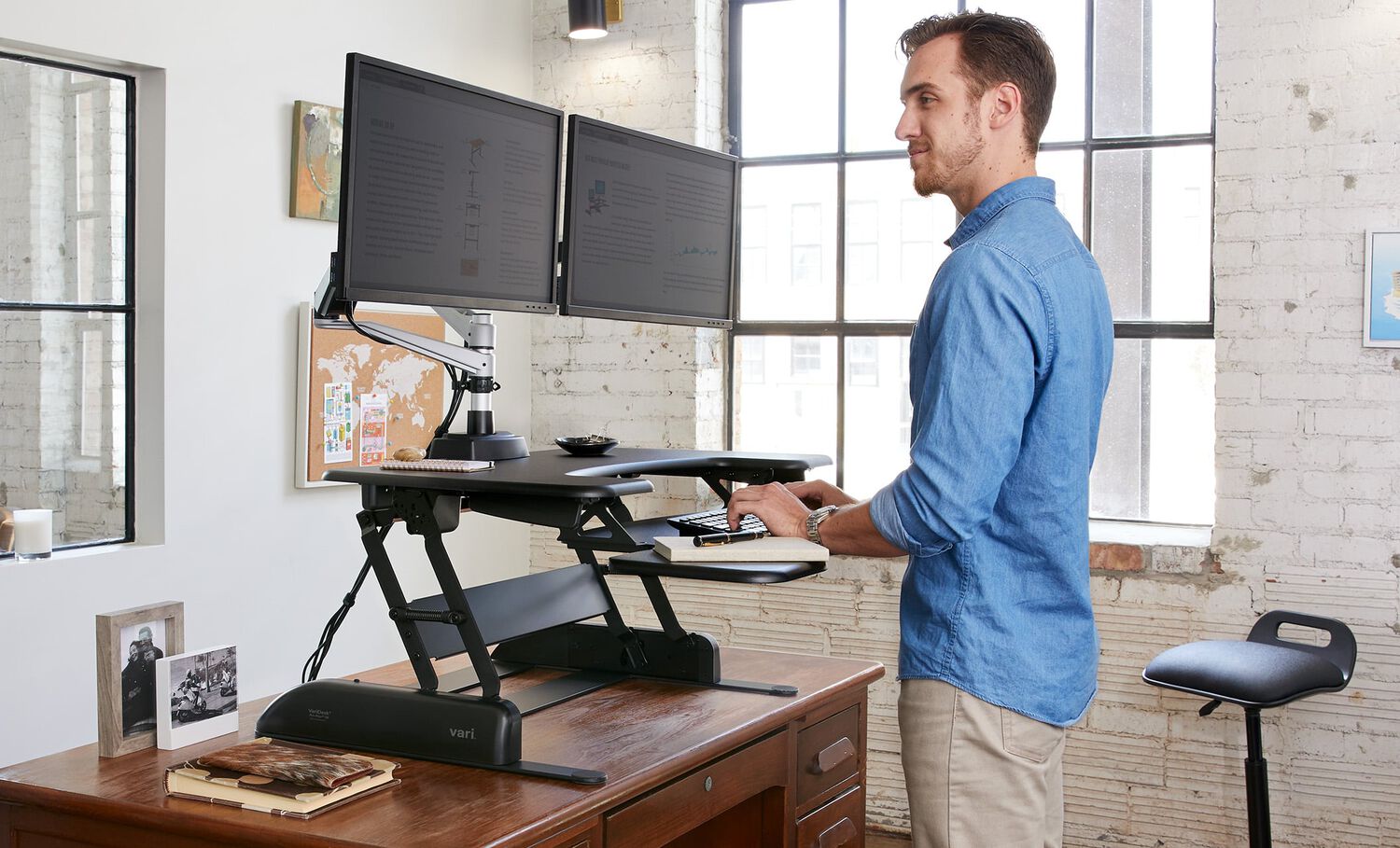 If you want to keep the desk you have or if you're in a cubicle, these solutions are a simple way to bring sit-stand freedom to your workspace.
Sits on top of your existing desk
Sets up easily with no assembly
Available in multiple sizes and finishes
If you're ready to replace your desk and want to maximize your workspace, a full-size sit-stand desk is just the upgrade you need.
Replaces your existing desk
Sets up easily with minimal assembly
Available in multiple sizes and finishes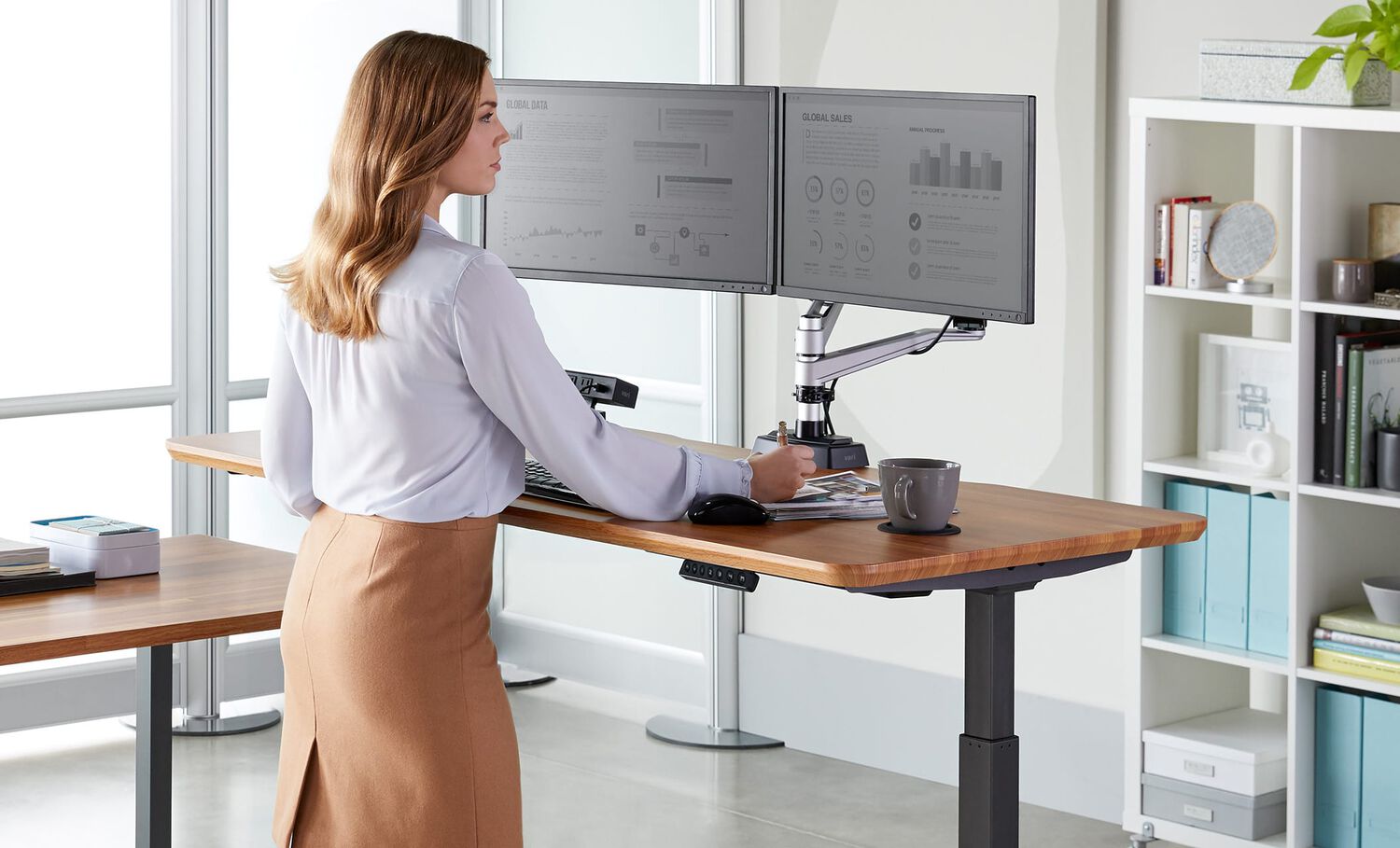 When you see a number after a product name, it refers to the measurements of the work surface.
For example, the VariDesk® Pro Plus™ 36 has a work surface that's 36 inches wide.
When you see multiple dimensions, we're referring to the width and depth. That means the Standing Desk 48x32 is 48 inches wide and 32 inches deep.

Advantages of Manual
Our manual models lift up and out with a back-friendly rowing motion, offer up to 11 height settings, come fully assembled, and don't require plugs or cords.
Advantages of Electric
Our electric desks and converters offer continuous height adjustment at the touch of a button, require little to no assembly, and only need a nearby electric outlet to help you start standing.
Workspace Size
Measure Your Workspace
Whether you're doing a full remodel of your workspace or planning to fit a desktop converter into your current setup, this measurement guide will help you find the perfect model to fit your space. Keep in mind that desktop models are designed to hang slightly over the edge of your desk to make room for the posture curve.
How to Measure Your Current Desk
Measure the depth and width of your current workspace and consider any space limitations, like overhead cabinets or shelves, surrounding walls, or neighboring coworkers.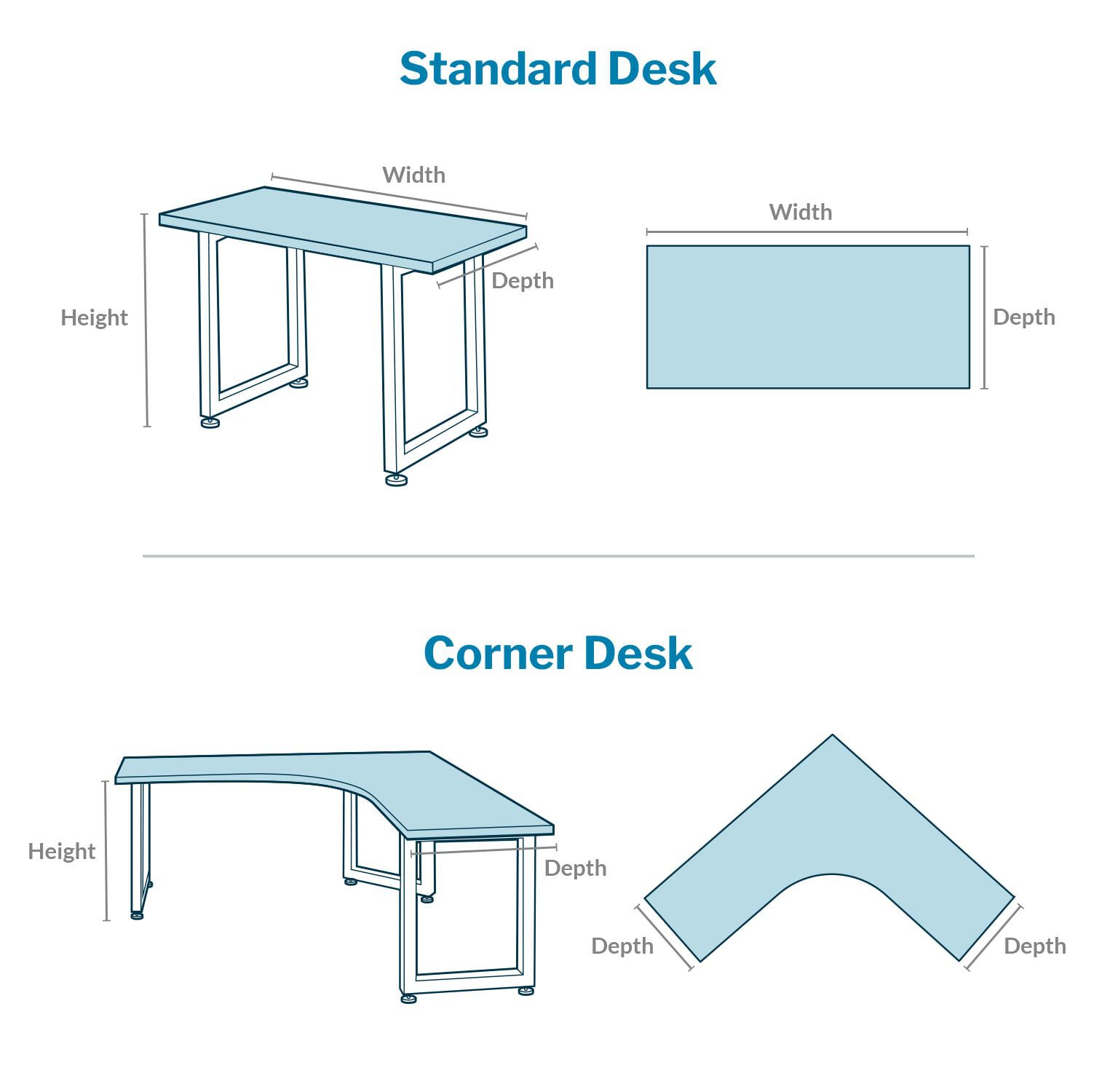 Compare Desktop Converters
Measure the surface depth of your existing desk. Converters with a minimum depth requirement that's equal to or smaller than that measurement will fit your space.
Upgrade Your Corner Office
The VariDesk® Cube Corner® 36 is designed to fit perfectly into most corners, including standard-size cubicles and modular spaces.
Compare Standing Desks
Choose from a variety of sizes and finishes in both manual and electric models.
Your Height
Built With Your Height in Mind
We designed our sit-stand solutions to accommodate people of different heights. In fact, we have Vari employees from 5' to 6'7" tall who use our sit-stand products every day.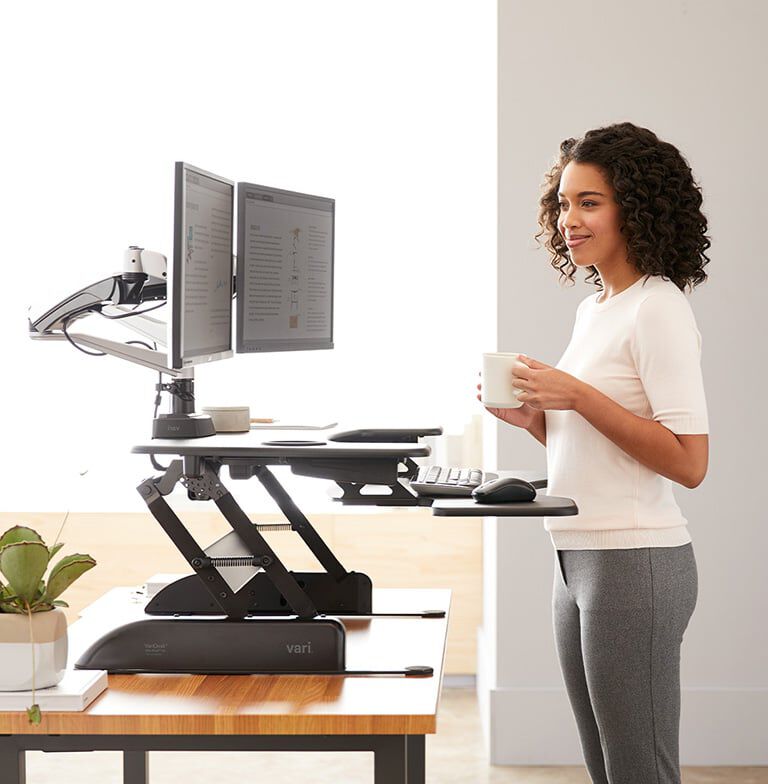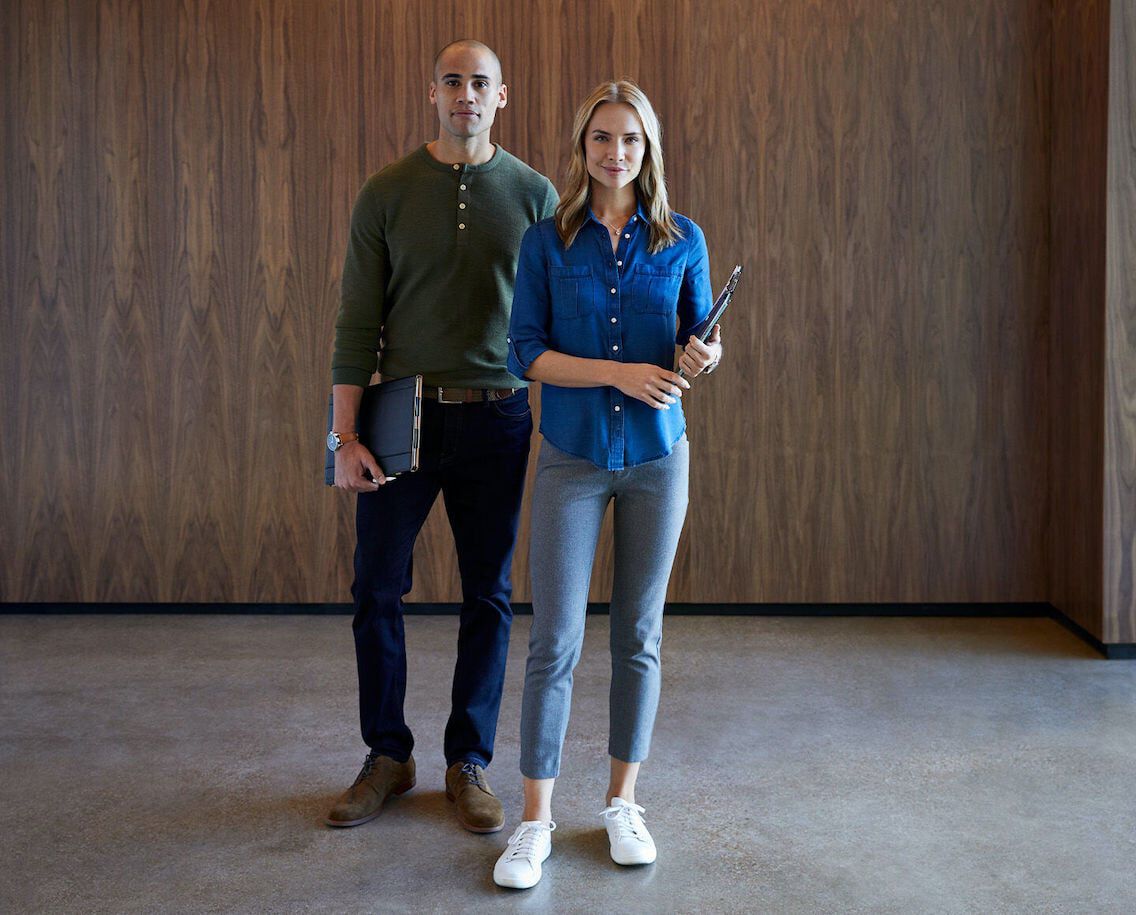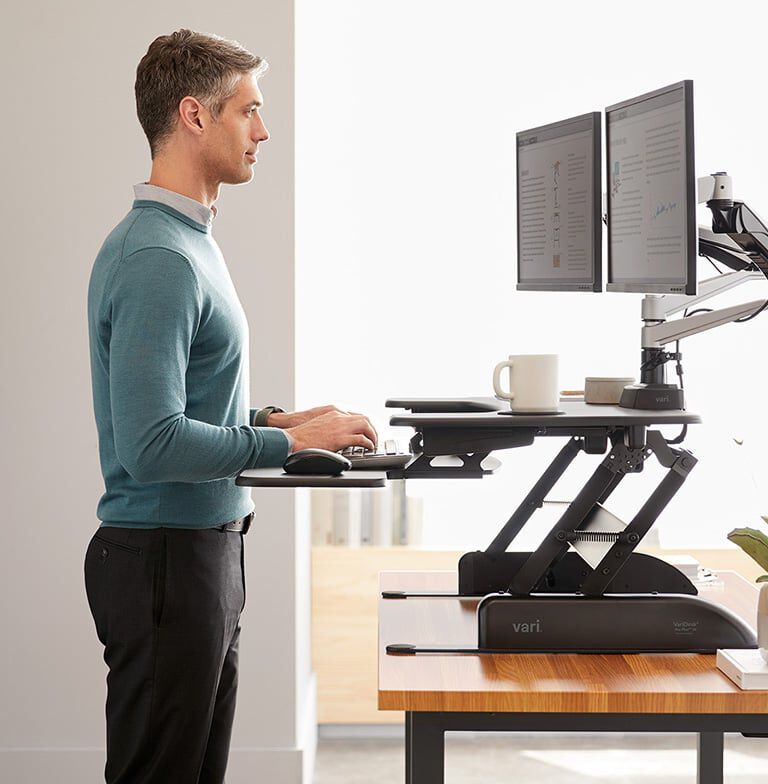 Capacity
Count Your Screens
Whether you have a lean-and-mean laptop setup or like to spread out with multiple monitors, we have a sit-stand solution for you.
Learn more about weight capacity
Finishes
Check Out Our Finishes
All of our desks and converters feature a durable, seamless 3D laminate finish that resists fading and scratching.
Take the Quiz
The Vari Advantage
Every time you buy a Vari product, you get quality, convenience, and a risk-free purchase you can feel good about.
Vari makes it simple to furnish your growing business, because we've streamlined the process from factory to fully furnished. We're your end-to-end solution for getting your project done on time and within budget. And when things change, your Vari workspace can adapt to your needs quickly and easily.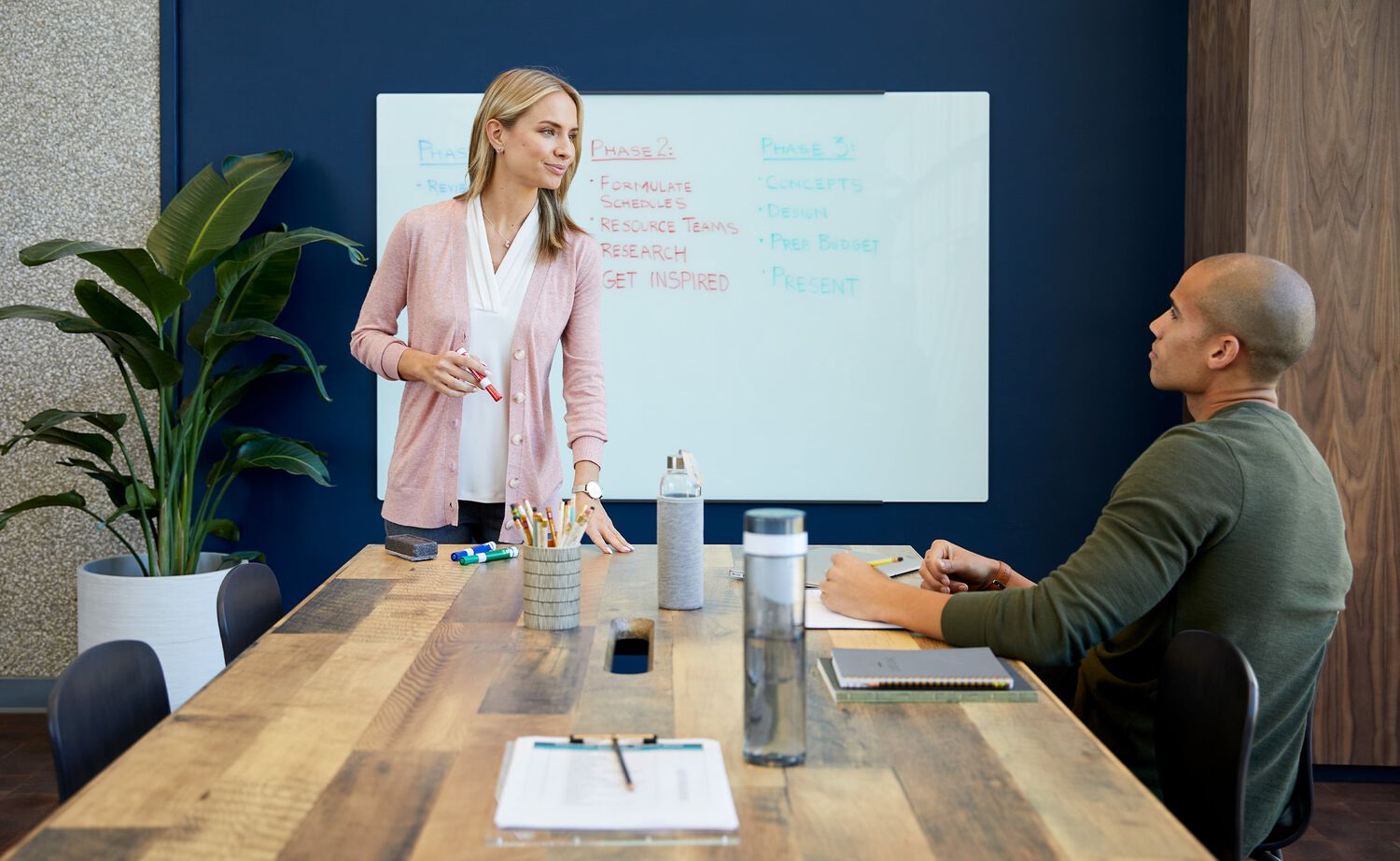 Talk to a Workspace Expert
We want to help you make the right choice and improve your workday. If you need more information about Vari products, call one of our workspace experts at +1 (877) 370-8337.