Fast and Free Shipping
So you finally found the sit-stand desk or accessory of your dreams, and you want it yesterday. We know how you feel. We've spent years designing the perfect products for your office, and we don't want you to wait any longer than necessary. That's why we've got our best people on it.
Vari pricing includes free FedEx ground shipping to anywhere in domestic Canada!
If FedEx Ground service is not available in your area, we will not be able to fulfill your order at this time. Some remote areas in the Northwest Territories, Nunavut, and Yukon may incur an additional shipping charge. Please call customer service at 1 (877) 370-8337 if you have questions.
Orders usually ship the next business day
FedEx Ground usually takes 2-5 business days to deliver from ship date.
Please keep in mind that shipping times are estimated and not guaranteed - delays may happen due to things like crazy weather, shipping carrier or customs delays, inventory shortages, or other stuff that we unfortunately have no control over. However, we'll always do our best to get your order to you as soon as possible.
Vari Distribution Center

This map is a general representation of transit times. Deliveries may be delayed by unplanned events including weather and inventory availability.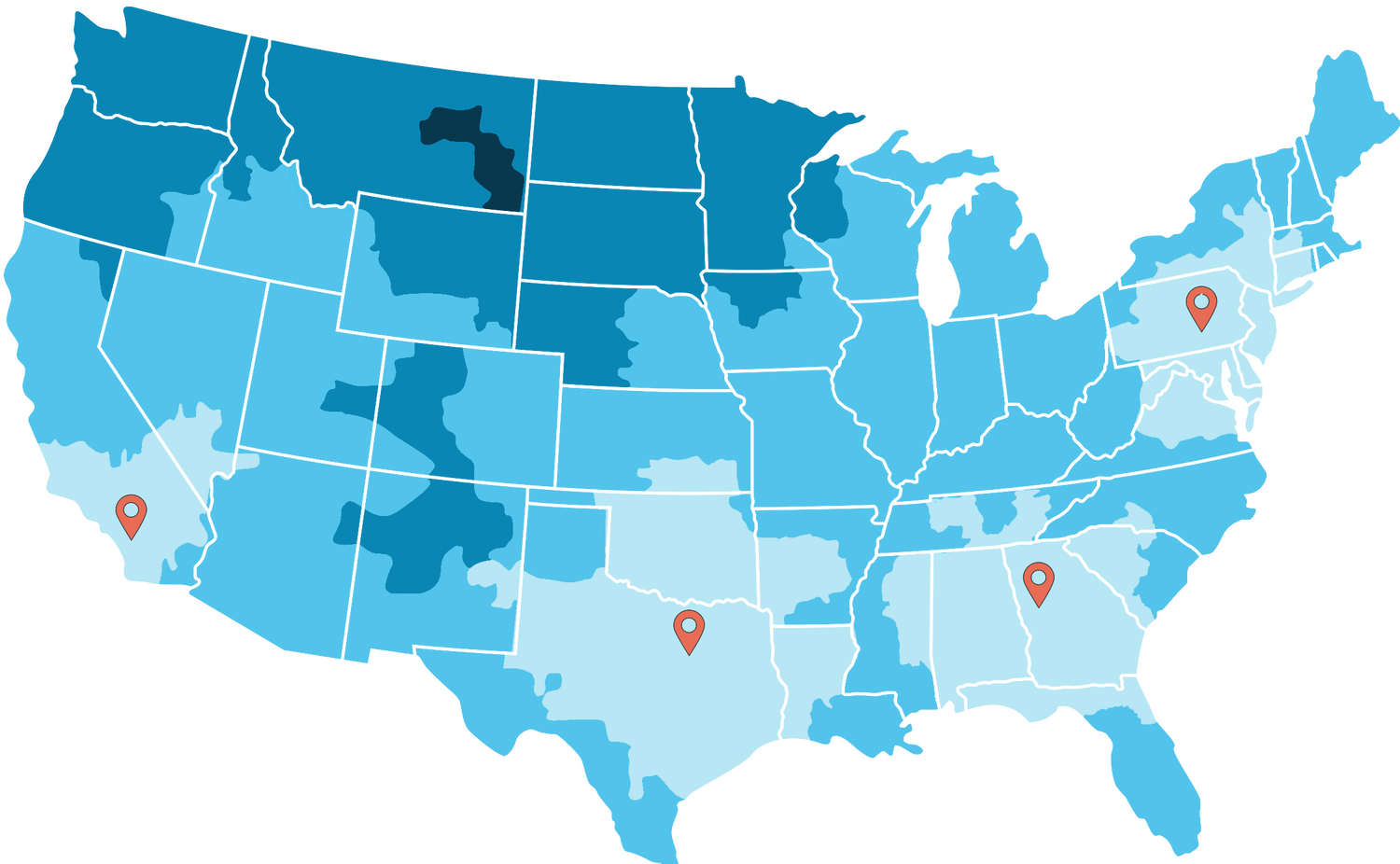 We want to help you make the right choice and improve your workday. If you need more information about Vari products, call one of our workspace experts at 1 (877) 370-8337.