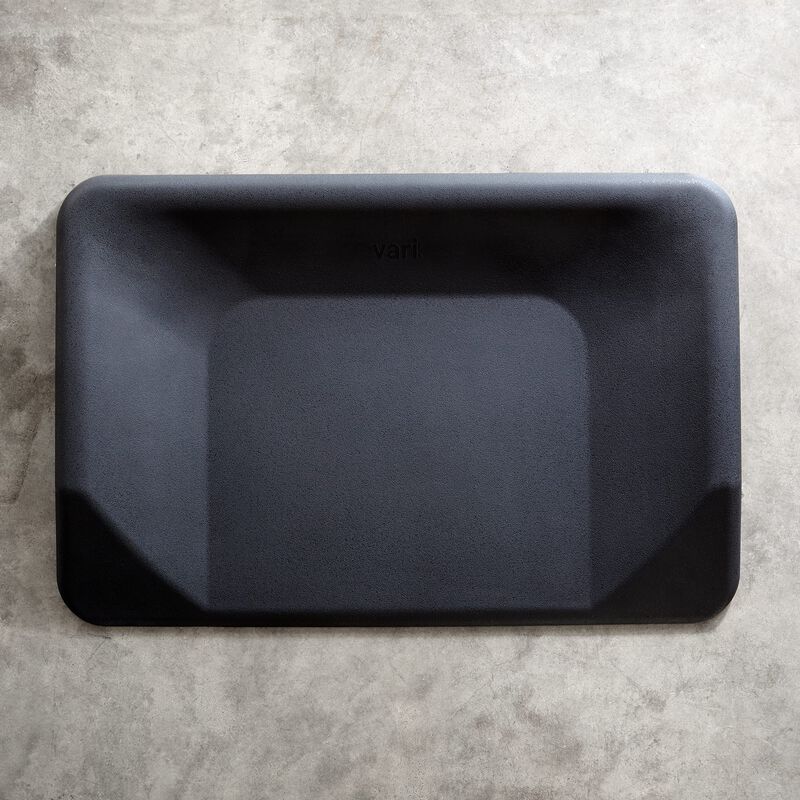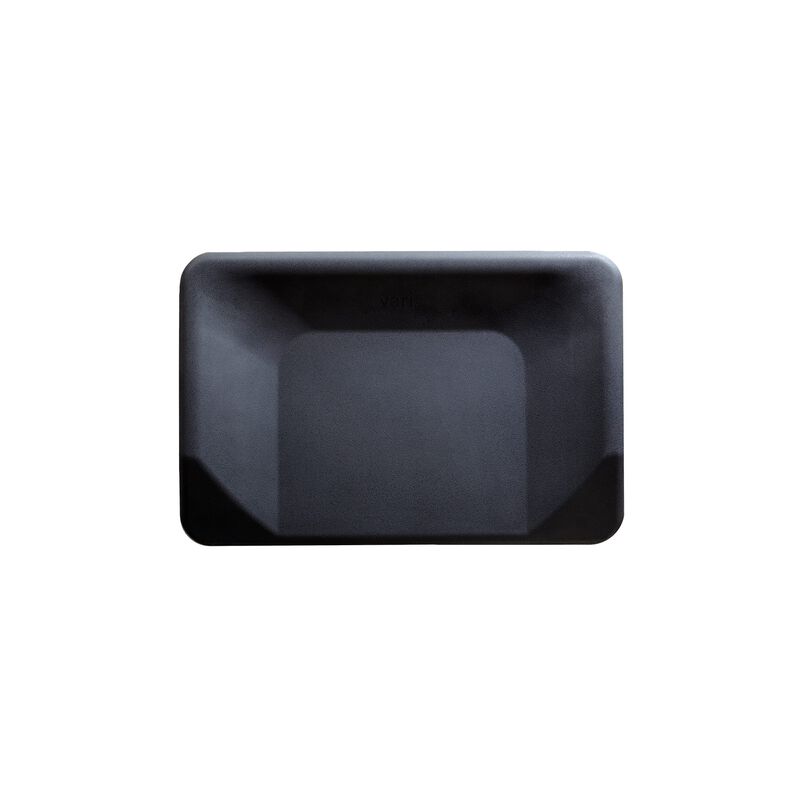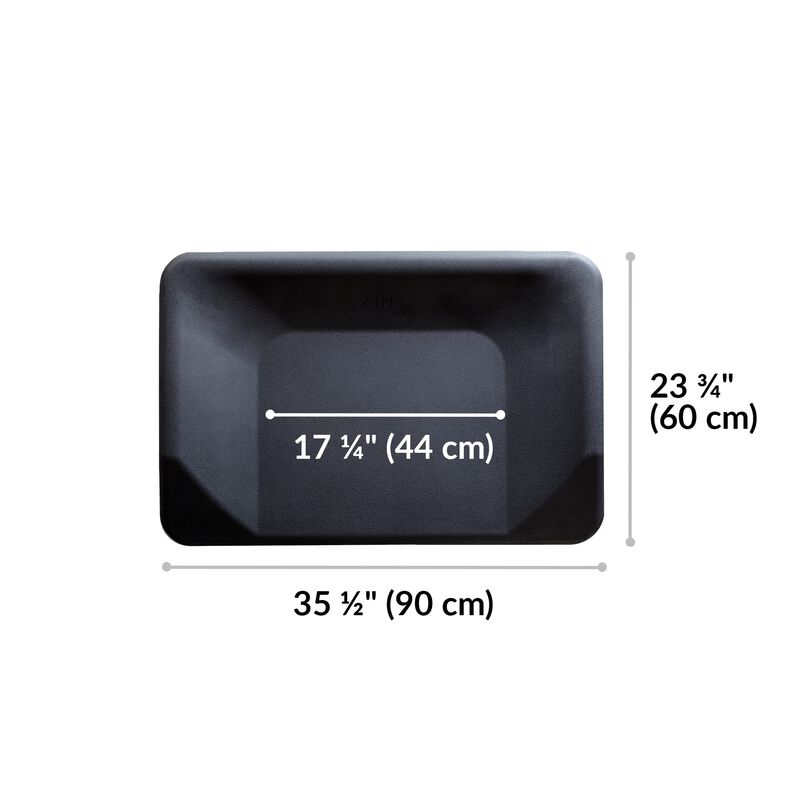 The ActiveMat®
Better comfort, more movement
Not in stock,
free standard shipping
Unique design encourages movement
Non-slip bottom
Angled edges for stretching
Request a Free Space Plan with your project quote.
Product Overview
Raised side panels and stretching panel give this mat its dynamic shape to help encourage stretching and movement while standing.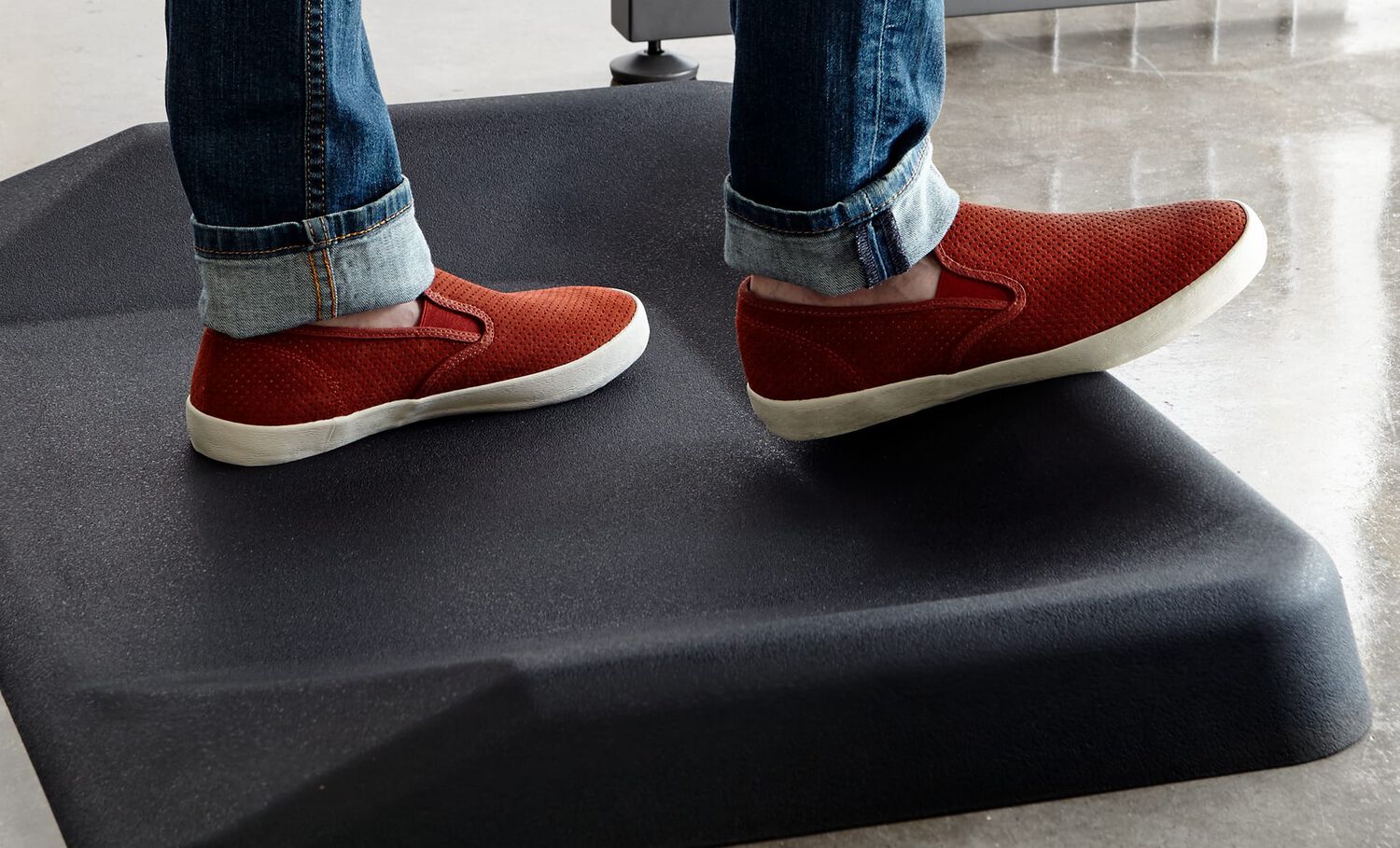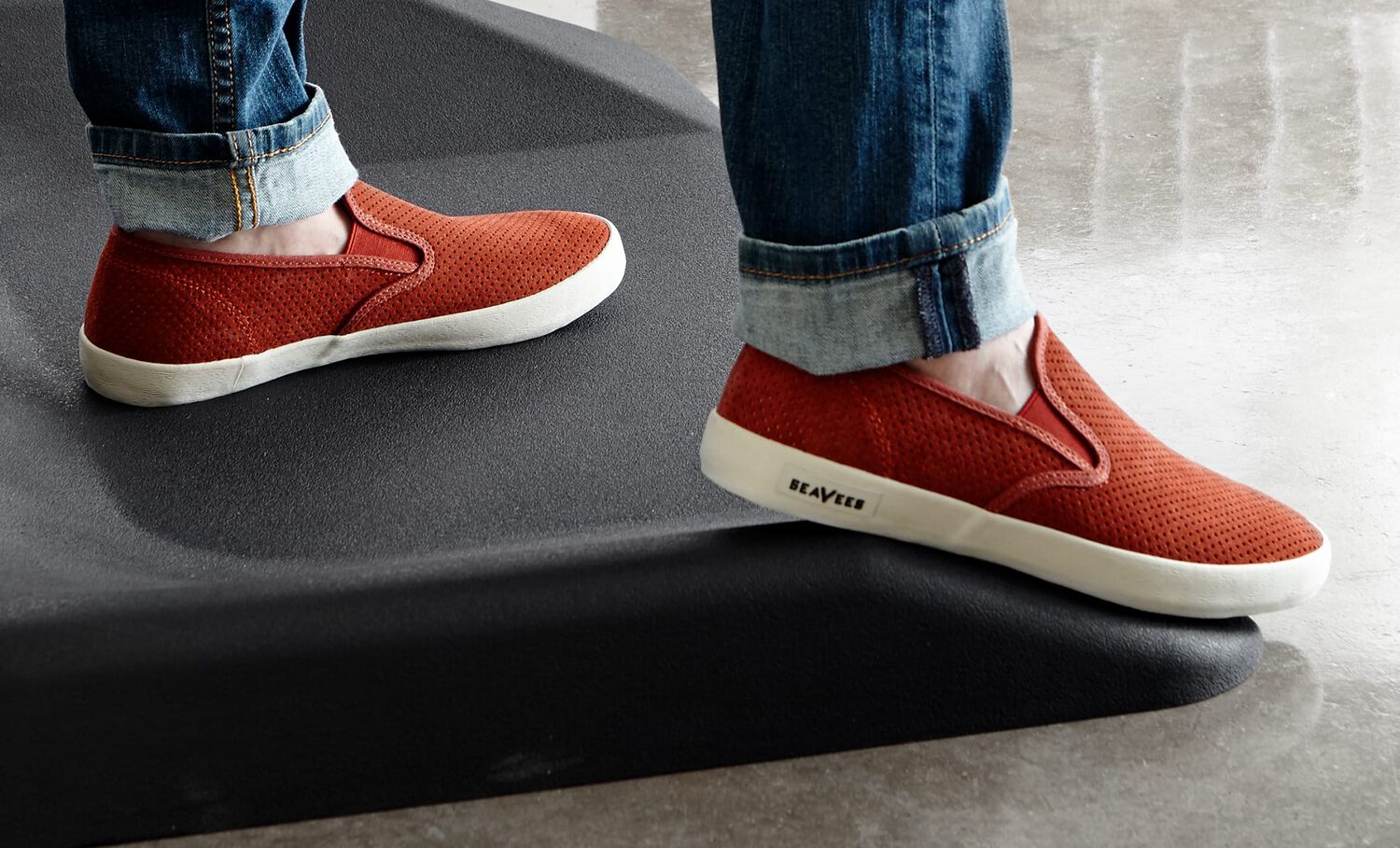 This mat is made with a durable, high-density core to create a more comfortable standing experience every day.
Stays Put With No Slipping
Beveled, no-curl edge and a non-slip bottom mean that this anti-fatigue mat won't move even if you do.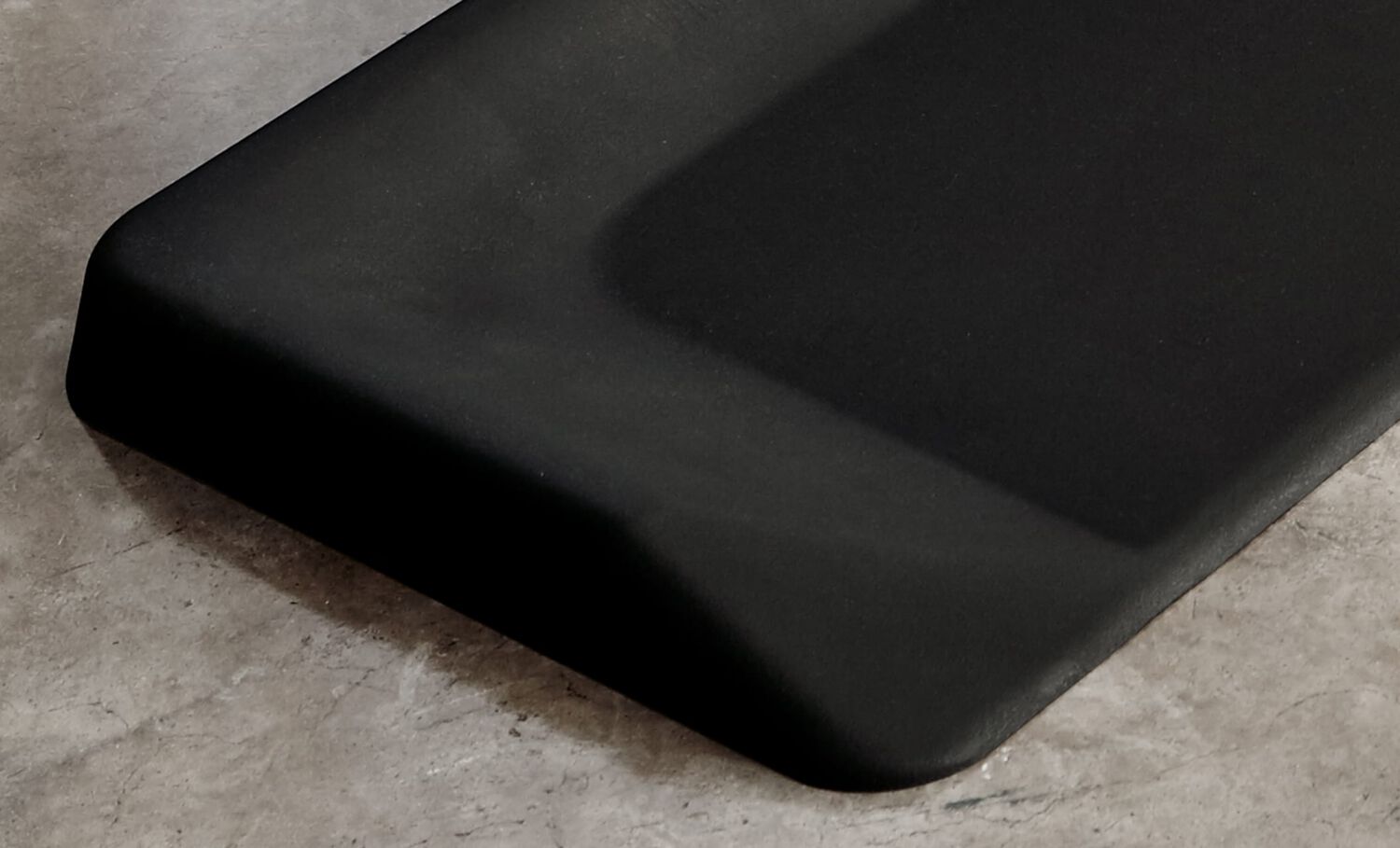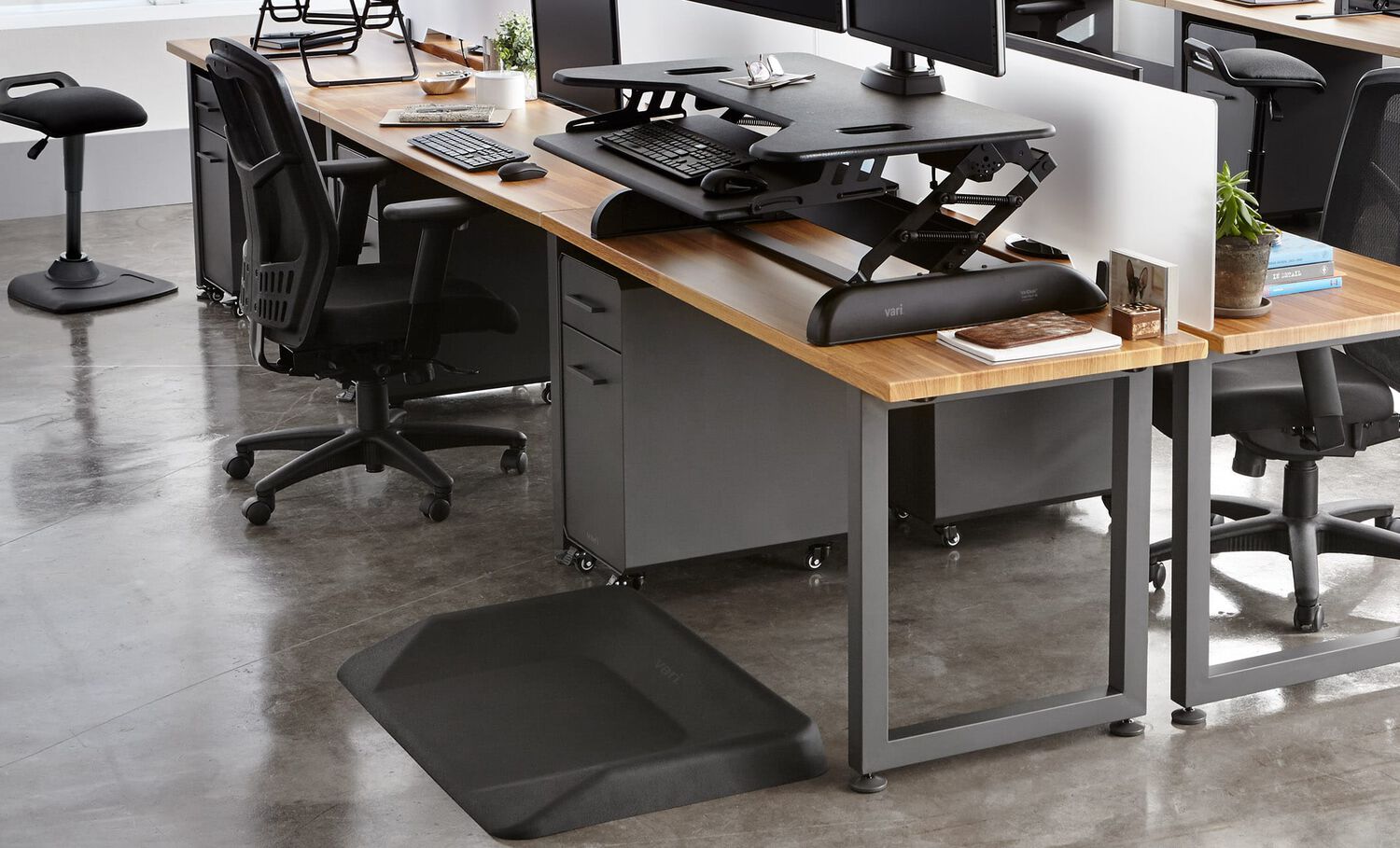 A standing mat is a great addition to any standing desk setup because it helps support your joints, knees, feet, and back so you can stand in complete comfort.
The Vari Advantage
Every time you buy a Vari product, you get quality, convenience, and a risk-free purchase you can feel good about.
Specs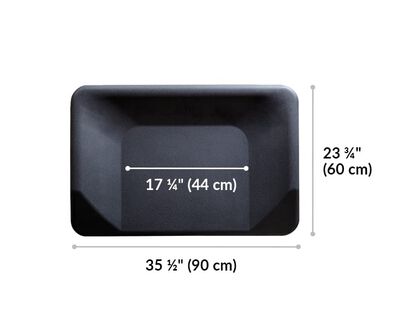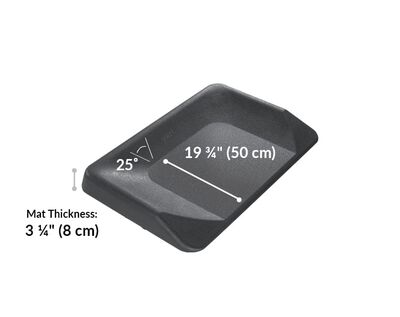 The ActiveMat® Spec Sheet
Download the spec sheet to get full details on size, weight capacity, finishes, maintenance, and more.
Highlights
Standing Made Even Better
A Standing Desk's Best Friend
In addition to providing a more comfortable standing desk experience, the Active Mat allows your feet to explore and engage different muscles while standing. Stretch, shift, and stand in a multitude of positions guided by the dynamic shape of this unique anti-fatigue mat. A durable, high-density core provides long-lasting support and soft cushioning throughout your day.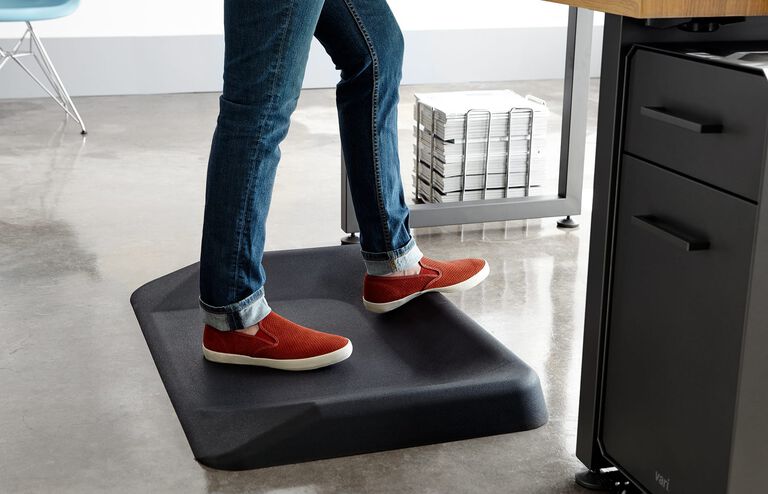 Features
Features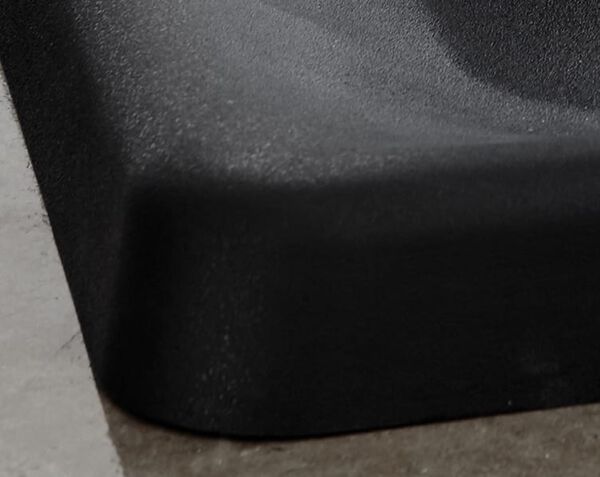 Beveled, No-Curl-Edges
Your mat will always lay flat so you can standing confidently and comfortably.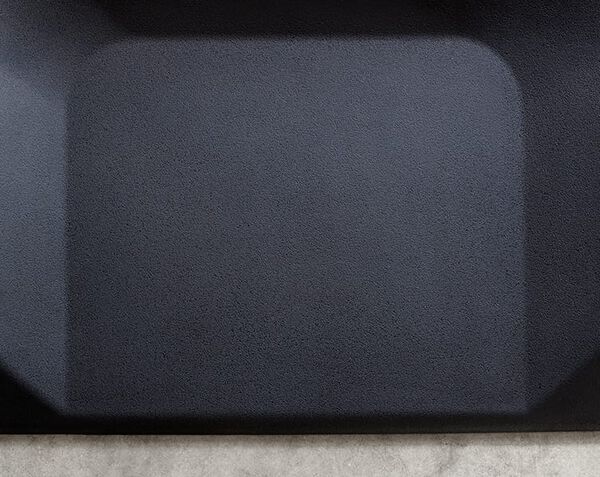 Durable, High-Density Core
The Active Mat was designed to last with a high-density material that won't lose its shape or break down easily over time.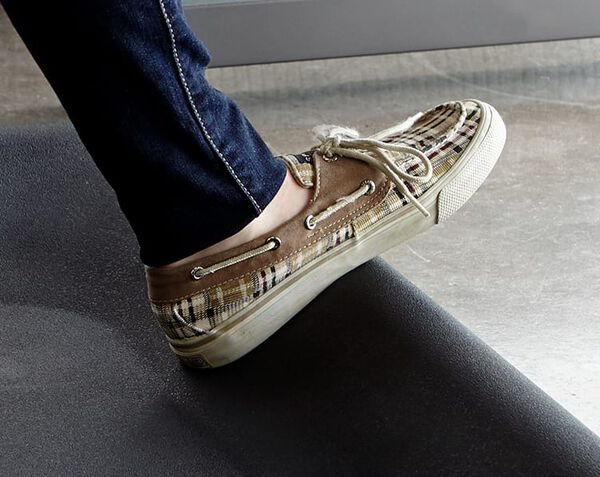 Supports Joints
Whether you're stretching or standing still, this mat helps to support your feet, knees, hips, and back for a superior standing experience.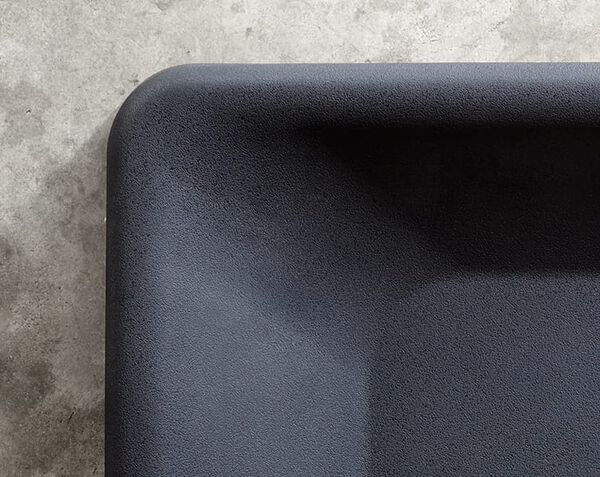 Raised Side Panels and Stretching Panel
The Active Mat's dynamic shape helps encourage more movement and comfort throughout the day.
Complete Your Space
Complete Your Space
Get the most out of your setup with accessories and active workspace solutions
Reviews
Compare
Compare Models
| | | |
| --- | --- | --- |
| | | |
| Specifications | | |
| Dimensions | 0.75"(FH) x 3.25"(BH) x 35.5"(W) x 23.75(D) | 0.625"(H) x 36"(W) x 24"(D) |
| Size | 36" | 36" |
| Product Weight | 8.82lb | 5.95lb |
| Vari Difference | | |
| Assembly | No Assembly | No Assembly |
| Warranty | 1 year | 1 year |
| Free Shipping | | |
| Free Returns | | |