5 SIMPLE WAYS TO MANAGE STRESS AT WORK
4 Minute Read
We all know that some days at work can be challenging when so many things are out of your control. That's why it's important to recognize and manage the things you can affect to reduce stress. One way you can combat what comes your way is to put some self-care practices into place.
After all, 83% of US workers suffer from work-related stress, with 25% saying their job is the number one stressor in their lives. Plus, according to Gallup's 2021 report, some 57% of U.S. and Canadian workers reported feeling stress on a daily basis, up by 8% from the year prior.
So, we've compiled a short list of self-care tips to help you hone in on your work while reducing your stress. Don't worry—we've selected easy-to-implement self-care practices, so let's get started.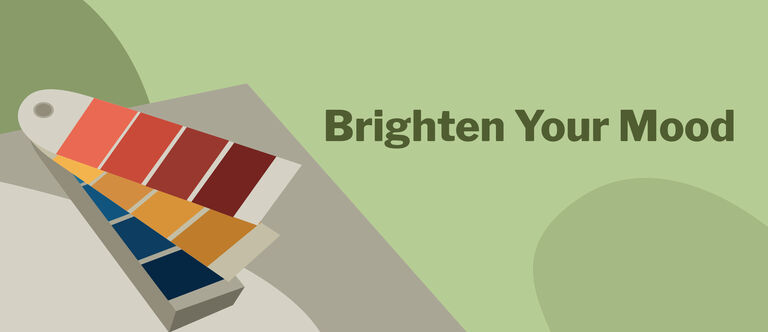 If you don't think color can have an impact on you or your work, you might want to think again. In fact, studies in color psychology show that certain colors can affect your mood and impact performance or choice. For example, blue can have a calming effect on some people while red can provoke anger. Green, for example, can enhance creativity, while a warm yellow or red can trigger greater attention span. Everyone reacts to colors differently, so choose a color that speaks to you and find one that provokes positive emotions. If you're working from home, you could paint, but if you're in the office, you could add color with artwork, a rug, or colorful desk accessories.
Taking time to breathe deeply for 5 minutes every hour can do wonders for your day. Deep breathing can help you better manage stress and fight off anxiety and depression, just to name a few of the benefits. To get started, simply take a pause at your desk while seated and take 10 deep breaths. This simple exercise can improve your focus and performance while adding a calming effect to your day. For many people, this short pause in their day makes a world of difference when it comes to focus and gratitude. Namaste.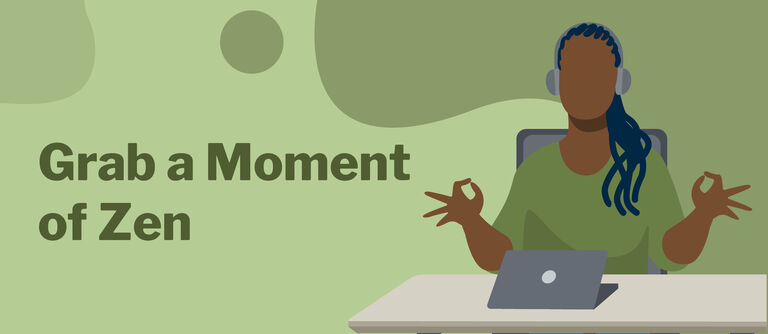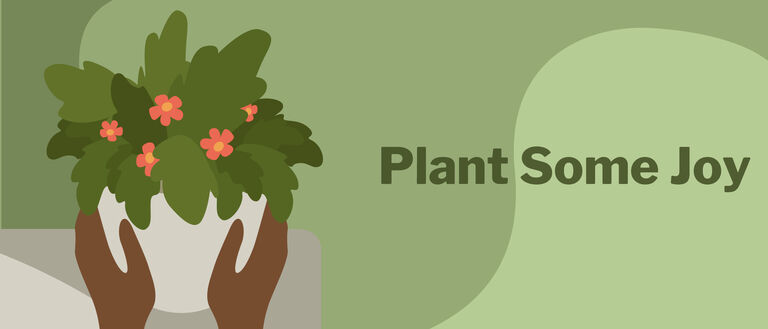 The use of biophilia in our offices and workspaces is gaining ground for good reason. Not sure where to get started? Take a look at all the 'plantfluencers' you can find on social media if you're looking to become a green thumb. In fact, houseplant sales were skyrocketing among US millennials even before the pandemic, with a nearly 50% rise in sales between 2017 and 2019, according to the National Gardening Association.
For many people, bringing nature indoors can have a calming and joyful effect in addition to enhancing the physical workspace. The good news is that whether you opt for real or faux plants, the benefits are the same. So, plant some joy. After all, life's a garden—so dig it!
Not only do textural elements in our workspaces add a layer of visual interest, but they can also help spark creativity. Whether it's new art for your wall or a reclaimed wood desk, such textural elements can make you feel comfortable and calm in your surroundings. Also, studies show that art with natural fractal patterns can be an excellent tool for reducing stress. Without a doubt, feelings of calm and comfort that are inspired by art are helpful when it comes to tackling the tough problems we face throughout our workday.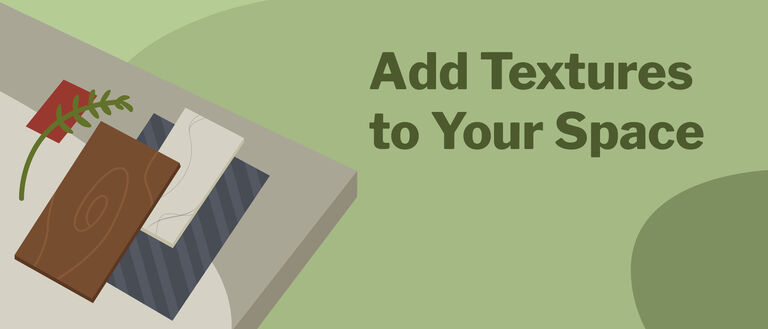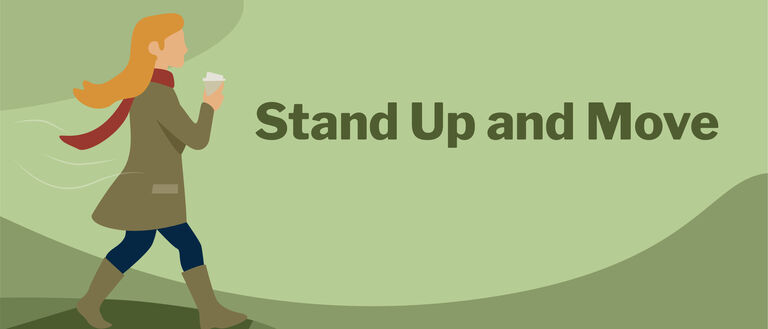 Finally, consider getting out of your office or home to take a walk. In fact, this self-care tip might be the most effective for creating a sense of calm and peace. You might even find a burst of creativity post-walk due to the endorphins that exercise creates. If you feel you don't have much time to spare, even a 10-minute walk can dramatically improve your day. Whether you need to grab a pair of shorts, a coat, or your furry friend to accompany you, you may be able to walk off those feelings of frustration or stress in just minutes. Or consider standing at your desk. After all, research demonstrates that sitting for longer than 6 hours a day at work not only carries a physical toll, but may also increase risks of mental health issues, such as anxiety and depression. In any case, movement is undoubtedly one way to surely reduce stress.